Boats for Sale
The Club is pleased to advertise details of boats that are for sale. This service complements existing arrangements via the Club notice boards. You are expected to make a donation to the Club in the same way as is customary for advertisements posted on Club premises.
Boats currently available
Note that Grafham Water Sailing Club accepts no liability for the following advertisements: responsibility for their accuracy lies entirely with individual advertisers.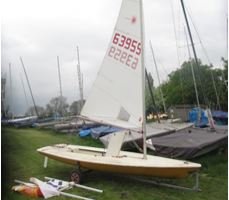 Class: Laser No. 63959
Built:
Length:
Price: £650
Location:
Contact: Alan Lapworth (Tel. 01234 781040)
Email: spare@waitrose.com

Asking price includes:

Spars and sails for all three sail types (Standard, Radial, 4.7)

Launching trolley(G/H)

all in good condition for age.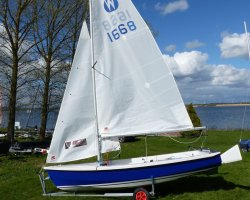 Class: Wanderer
Built: 2011 (Hartley Marine)
Length:
Price: £5500
Location: Grafham Water SC
Contact: Ray Duncan
Email: r.a.duncan242@gmail.com

Racing specification including spinnaker, racing sails, centre ratchet main, hawk, over boom cover, twin cradle launching trolley (galvanised).

Also ideal as a cruising dinghy or for training. Often referred to as a smaller Wayfarer.

Little used. Excellent condition. More photos available on request.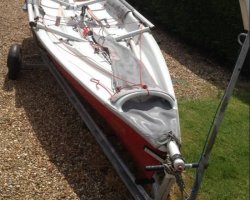 Class: 4000
Built: 1997
Length:
Price: £1200 ono
Location: Bolnhurst (North Beds)
Contact: Janes Gooch (tel 07971 670397)
Email: jamesgooch@talktalk.net

Reluctant sale due to lack of crew.  I bought the boat last year hoping that old school friends would visit to sail with me, but a flurry of recent births for them has put paid to that idea!

The boat is in generally good condition, but hasn't been used much over the last few years. Some of the bungee cords will need replacing soon. I had a brief (30min) sail last summer to familiarise myself with rigging and controls.

Dagger board has had some minor damage to the tip (repaired).

Hull is in good condition as only used for about 2 weeks over the last 8 years (last time 4 years ago by previous owner). The boat has been stored on the drive for the past year, but has been garaged for much of its life.

Includes 1 Main in good condition, 2x spinnaker (1 good ,1 ok condition), 1x Jib in ok condition but has no batten .

Includes road trailer and launching trolley, again in ok condition.

Cover is in functional condition i.e. keeps the boat water tight.

There are only two weights.

If you need advice on buying a 4000 try the class association on-line.

Boat age can be calculated using this table when comparing with other boats for sale:

Year Sail No Start Sail No End

1995 4001 4173

1996 4174 4292

1997 4293 4387 (boat is sail number 4374)

1998 4388 4480

1999 4481 4555

2000 4556 4588

2001 4589 4634

2002 4635 4666

Boat currently located at Bolnhurst (North Beds), but could easily tow it to Grafham for any serious viewing.

To arrange viewing, please contact James Gooch on 07971 670397 (email jamesgooch@talktalk.net. Contact James also if you'd like to view other images.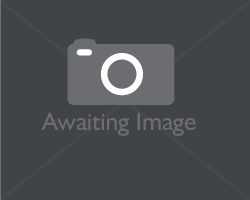 Class: Laser
Built: 1996
Length:
Price: £1300
Location: Hollowell SC
Contact: Andy Baker
Email: andyb200489@gmail.com

Not the prettiest lady in the fleet, a bit of filler, slightly soft cockpit, few blemishes and reversed spars but dry as a bone inside.

Harken XD spec throughout, all carbo blocks where you can and some are brand new. All new lines, carbon tiller and MK1 standard sail, MK6 Radial sail, MK2 Radial standard training sail and rooster 4.7 rig.

Solid refurbished foils with no chips.

Regularly up with much newer boats, check out Laser 2 in the results: the only limitation with this boat is the nut on the helm!

Trolley, cover and ready to sail. Worth more in parts on eBay than the £1300 I am asking for her. Ideal first boat because all the sail controls work. £1200 without the MK2 training sail and Rooster 4.7 rig but you will regret it.

Email me and I will send photos or link to them at https://1drv.ms/f/s!AtVgnhSkm15Iee9fCq6qa3Gxwqo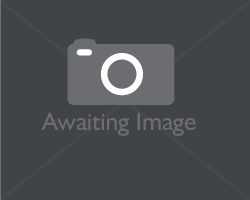 Class: Hurricane 5.9 SX
Built:
Length:
Price: £1500 ono
Location: Grafham
Contact: Frank Sandells
Email: frank.sandells@ix250.com

Hurricane 5.9SX Sail No. 108

Self-tacking jib

Two Mainsails

Call Frank Sandells on 07976 234753