Boats for Sale
The Club is pleased to advertise details of boats that are for sale. This service complements existing arrangements via the Club notice boards. You are expected to make a donation to the Club in the same way as is customary for advertisements posted on Club premises.
Boats currently available
Note that Grafham Water Sailing Club accepts no liability for the following advertisements: responsibility for their accuracy lies entirely with individual advertisers.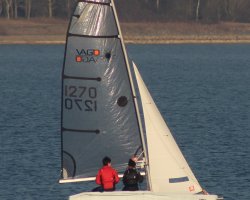 Class: Laser Vago
Built: 2009
Length:
Price: Indicative price £1800
Location: Grafham
Contact: Jeremy Atkins, 07795 391389
Email: atkinsjs@hotmail.com



Laser Vago, I have tried to be as honest as possible with the tiny faults but overall she is in lovely, ready to compete, condition.

With Standard and XD Mainsails, Jib and XD Spinnaker which are all still in good, crisp condition, however there is a tiny pinhole on the foot of the Mainsail and in the centre of the Spinnaker.

The Rigging is in good condition, we have been replacing it as necessary, spars in good condition – usual marks on boom from shrouds

Both foils have usual wear and tear, however there is a small Chip in the rudder tip which doesn't detract from the performance, there are standard and extending (single-handed) Tiller extensions

Hull has the usual minor scratches, but otherwise excellent condition. It is missing a handle on Gunwale, this is an easy repair but we have never needed it, so not bothered to replace it!

Cover is a little faded but still works and there is an unused Undercover

Launching Trolley & Road trailer (inc Spare wheel for road trailer). We have not used it on the road, so can't vouch for the condition of the bearings, etc

Comes with the Rigging manual.

Sad to see this boat go, the kids have really enjoyed sailing her, but they are now moving onto different classes so we have to sell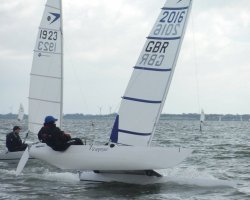 Class: Sprint 15
Built:
Length:
Price:
Location: Grafham Water SC
Contact: Stuart Snell 07443 890763
Email: grumpsy15@gmail.com


Latest UK build. Twice winner National Championships.
Blue & white mainsail (nearly new).
Windsport trolley & cover
Serious Offers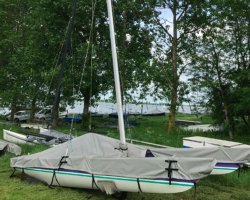 Class: Dart-18
Built:
Length:
Price: £1650
Location: Grafham Water SC
Contact: Richard Steyn (Tel.07768630535)
Email: Richard.Steyn@ntc-europe.co.uk


Good condition.
Dart 18 sail number 5786
New cover, down hauls and lines, toe strapsand newer main sail and jib.
Straight undamaged mast.
Hulls refurbished last year.
Galvanised trailer with fully recondition equipment box.
Selling as I no longer use it.

(Not included in price) but also available for purchase:

life jackets,
shoes,
gloves,
harness,
dry suits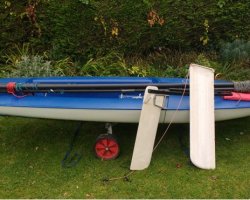 Class: Topper
Built: Sail No. 27762
Length:
Price: £400
Location: Barrington, Cambridgeshir
Contact: Colin Gilbert (Tel: 01223 873075; Mob: 07785937502)
Email: colin.gilbert@babraham.ac.uk

Blue Hull in excellent condition for age. Centre sheeting kit installed 2016 and sailed very little since. Elderly but serviceable launching trolley and boat cover included FOC. Perfect starter boat. £400. Currently located in Barrington, Cambridgeshire. For more details and to view Phone/SMS: 07785937502 Phone: 01223 873075. Email: colin.gilbert@babraham.ac.uk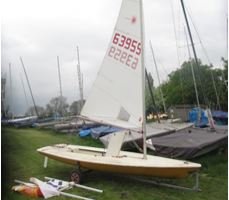 Class: Laser No. 63959
Built:
Length:
Price: £650
Location:
Contact: Alan Lapworth (Tel. 01234 781040)
Email: spare@waitrose.com

Asking price includes:

Spars and sails for all three sail types (Standard, Radial, 4.7)

Launching trolley(G/H)

all in good condition for age.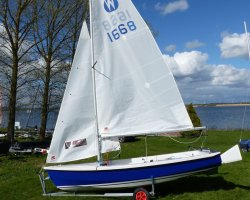 Class: Wanderer
Built: 2011 (Hartley Marine)
Length:
Price: £4500
Location: Grafham Water SC
Contact: Ray Duncan
Email: r.a.duncan242@gmail.com

Racing specification including spinnaker, racing sails, centre ratchet main, hawk, over boom cover, twin cradle launching trolley (galvanised).

Also ideal as a cruising dinghy or for training. Often referred to as a smaller Wayfarer.

Little used. Excellent condition. More photos available on request.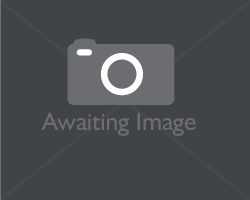 Class: Laser
Built: 1996
Length:
Price: £1300
Location: Hollowell SC
Contact: Andy Baker
Email: andyb200489@gmail.com

Not the prettiest lady in the fleet, a bit of filler, slightly soft cockpit, few blemishes and reversed spars but dry as a bone inside.

Harken XD spec throughout, all carbo blocks where you can and some are brand new. All new lines, carbon tiller and MK1 standard sail, MK6 Radial sail, MK2 Radial standard training sail and rooster 4.7 rig.

Solid refurbished foils with no chips.

Regularly up with much newer boats, check out Laser 2 in the results: the only limitation with this boat is the nut on the helm!

Trolley, cover and ready to sail. Worth more in parts on eBay than the £1300 I am asking for her. Ideal first boat because all the sail controls work. £1200 without the MK2 training sail and Rooster 4.7 rig but you will regret it.

Email me and I will send photos or link to them at https://1drv.ms/f/s!AtVgnhSkm15Iee9fCq6qa3Gxwqo