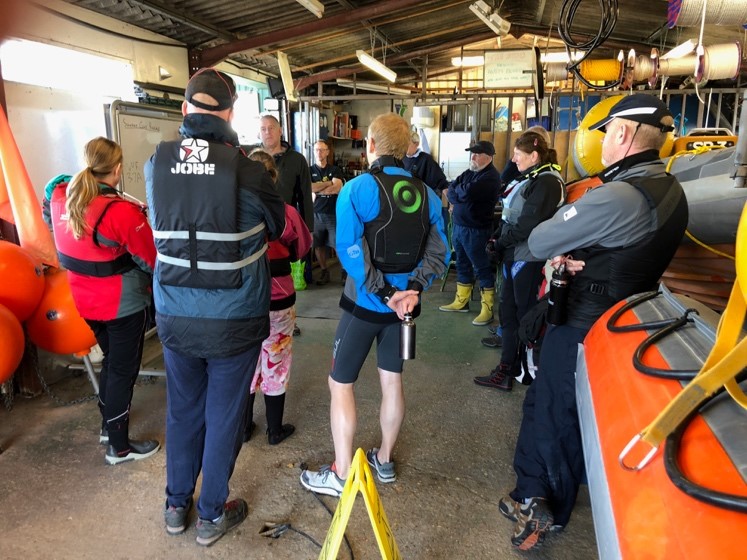 A Race Officer briefs RIB drivers on Saturday's training morning
It's Sunday, mix dinghies and cats with a decent wind and what do you have? Club racing! Well, almost: the other two essential ingredients are a Committee Boat and RIBs, the latter to lay marks and give safety cover. Many GWSC members have done the RYA's Powerboat Handling Level 2 (PB2) course but it can then be daunting to volunteer for a race-management duty.
So, on Saturday, September 15, six of our RIB drivers who are new or newish to helping Club racing came along for a training morning geared around Club racing. They had a briefing by a Race Officer, learnt how to load a RIB with the right buoys and anchors, and then were on the water to lay a windward pillar buoy and stream a start-pin dan buoy. Judging by the smiles and thanks at the end, it was worthwhile experience. Many thanks to Andy Baldock, Mark Boyes, Geraint Jones, and Ian Wilson for leading the morning.
We are likely to run similar training again. If you would like to do the PB2 course, do sign up via the Office. Do duties on a safety boat for 6 days and you will get the fee back. Irresistible or what?