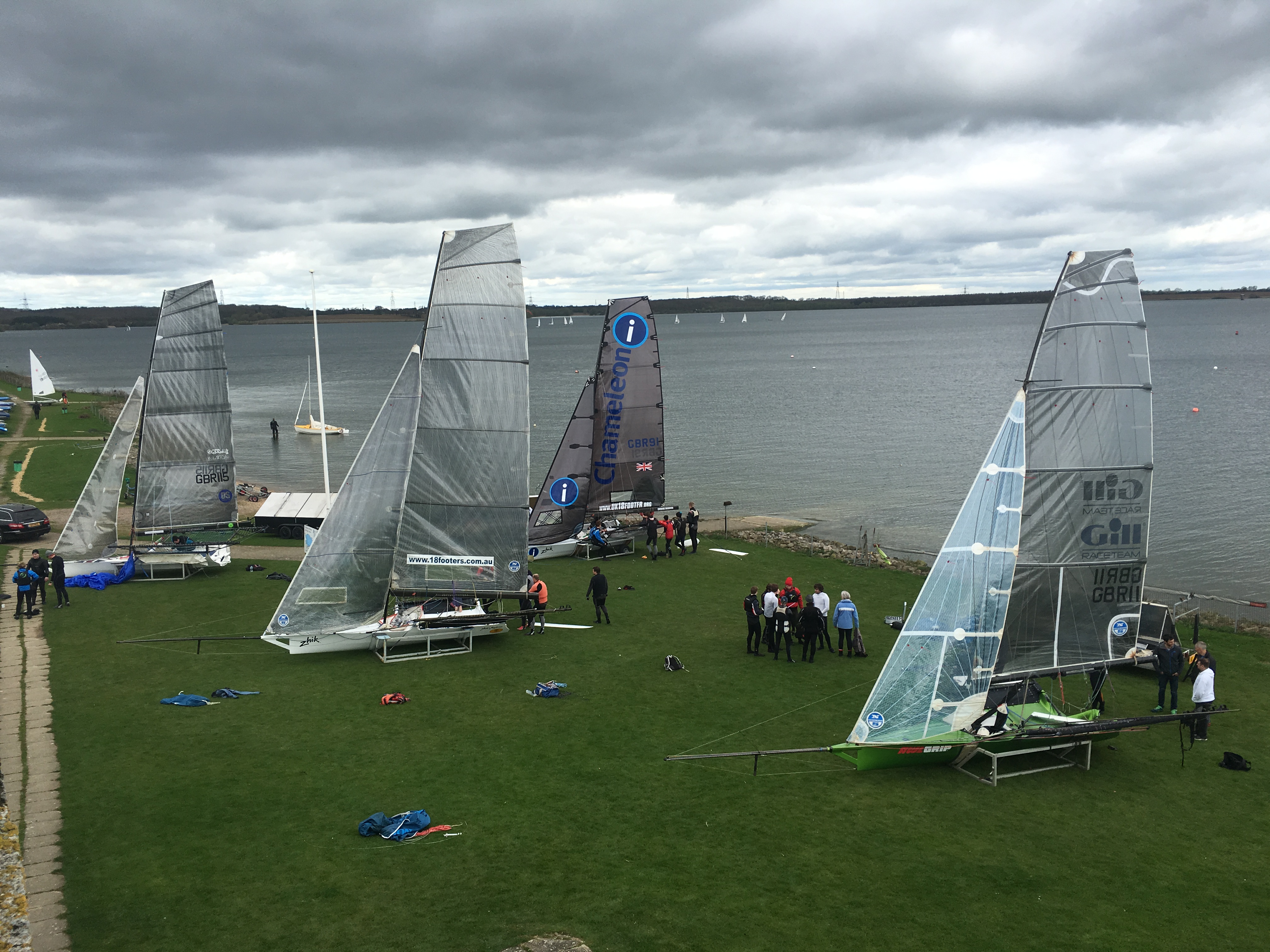 Photograph © Andrew Lawman
On Saturday, April 1st, five 18ft Skiffs spread their wings over Grafham on their 2017 'Demonstration Day', aimed at broadening the appeal of these boats for both onlookers and active participants. The event had been well-publicised on both the class web site and on grafham.org and there was much interest from both visitors and Grafham members. The generally light winds proved enough to demonstrate the performance of these boats without deterring the newcomers to the class.
If you've stories of your personal encounter with the Skiffs that you'd like to share with us, please mail the office. Photographs would be especially welcome.
If you missed this year's event, keep an eye open for a repeat performance in 2018!