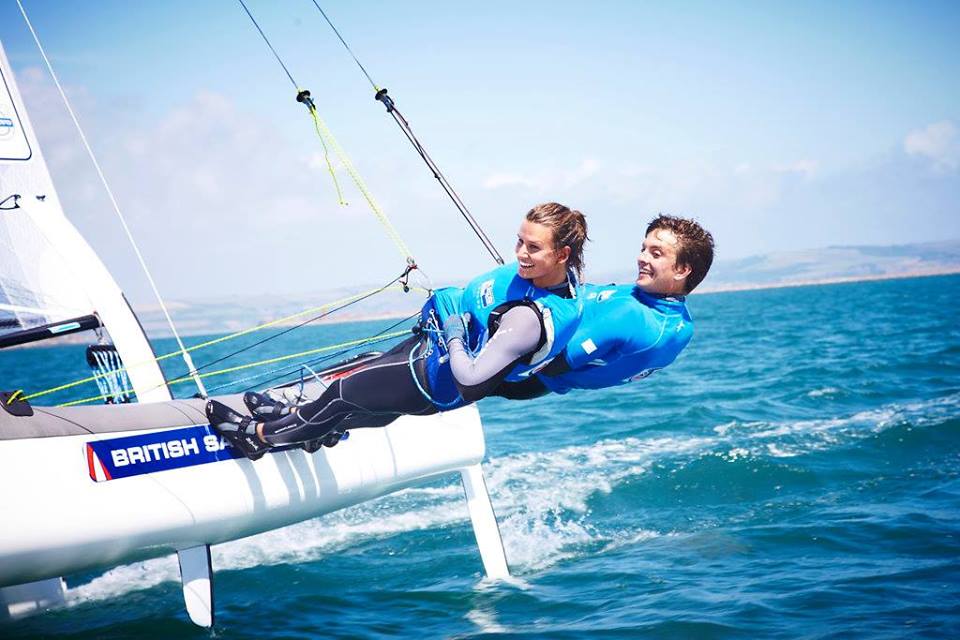 After yesterday's lay day, today was action-packed for 'our' sailors in Rio. Ben and Nicola now lie in third place, sharing a score of 49 points with Argentina and just 3 points behind the leading Australian boat.
Giles Scott returned hugely impressive results of 1st and 3rd in the Finn, placing him 16 points ahead of his closest rival.
It's been pointed out to me that Nick Dempsey – who is guaranteed a silver medal, irrespective of the outcome of tomorrow's medal race – also sailed at Grafham for a brief time in the 1990s. So our windsurfers are entitled to regard him as one of them!