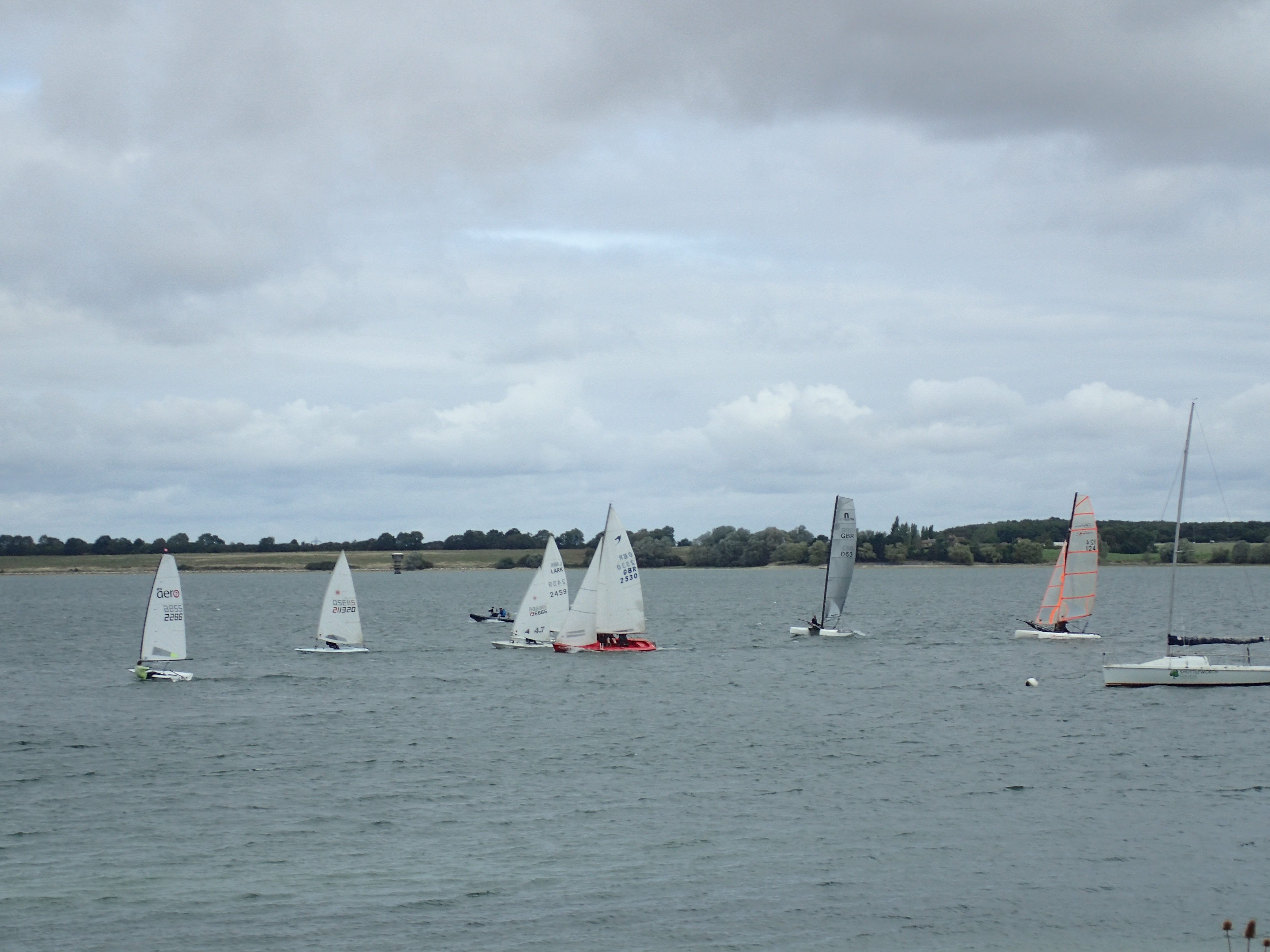 After two days of horrible weather (thunder storms on Saturday, rain and strong winds on Sunday), we had more accommodating conditions for Monday's Long Distance Race.  The wind was still fresh, sufficient for interesting and exhilarating sailing.
Six teams entered for the whole race (starting at 10:30 and finishing at 6pm) and a number of others turned up to sail individual laps.
Conditions were exciting, exhilarating or mildly frightening, depending on your point of view.  Six boats started the Long Distance Race proper: a Laser, an RS Aero, Spitfire, K6, Seahorse and F16.  The Seahorse suffered gear failure and retired relatively early, and mid-afternoon Stewart Smith decided that the challenge of sailing the whole 8 hours alone was a little too much and called it a day.  The other four boats continued for the rest of the day.
Conditions finally moderated around 5pm and the K6 was able to fly its spinnaker for more than one leg without being blown flat.
Worthy winners at the end of the day were the Laser team: Simon and Dan Wigmore, Richard Major and late recruit Steve James, with the Aero of Steve Barfoot, Beck and Alex Reid in 2nd place.
Lisa and her team provided an excellent barbeque which was enjoyed by all, and overall we had approaching fifty people onshore or on the water during the day.
Fastest lap of the day (on corrected time) was by Abi Clarke in a Nacra 15, followed by Matt French in the K6.
Click for Whole Race Results and Individual Lap Results