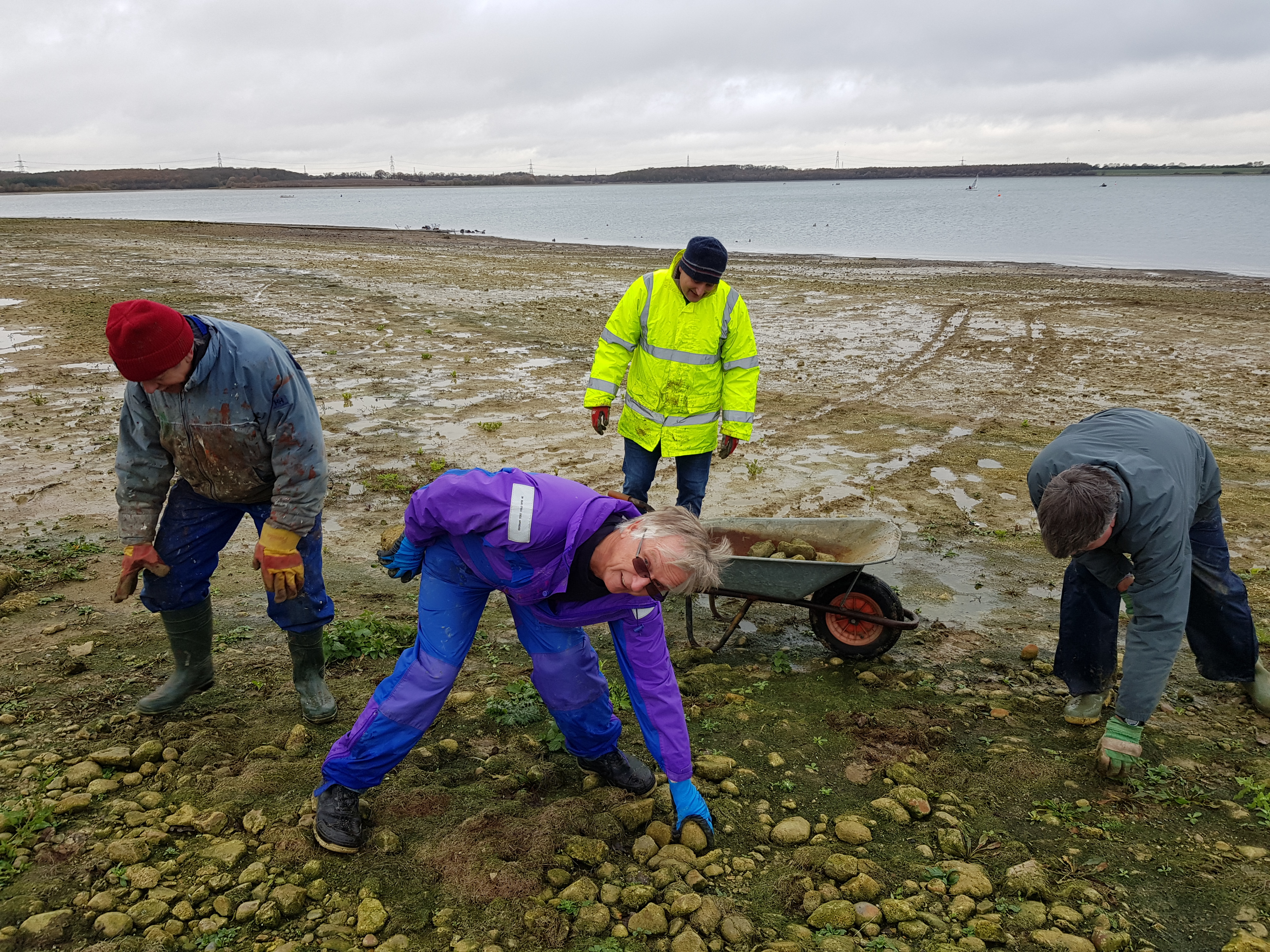 On Saturday 1st December a willing band of volunteers braved the cold and drizzle to join the working party. Three groups set off, one to start working west from slipway 4, one working east from slipway 8 and one to the windsurfer beach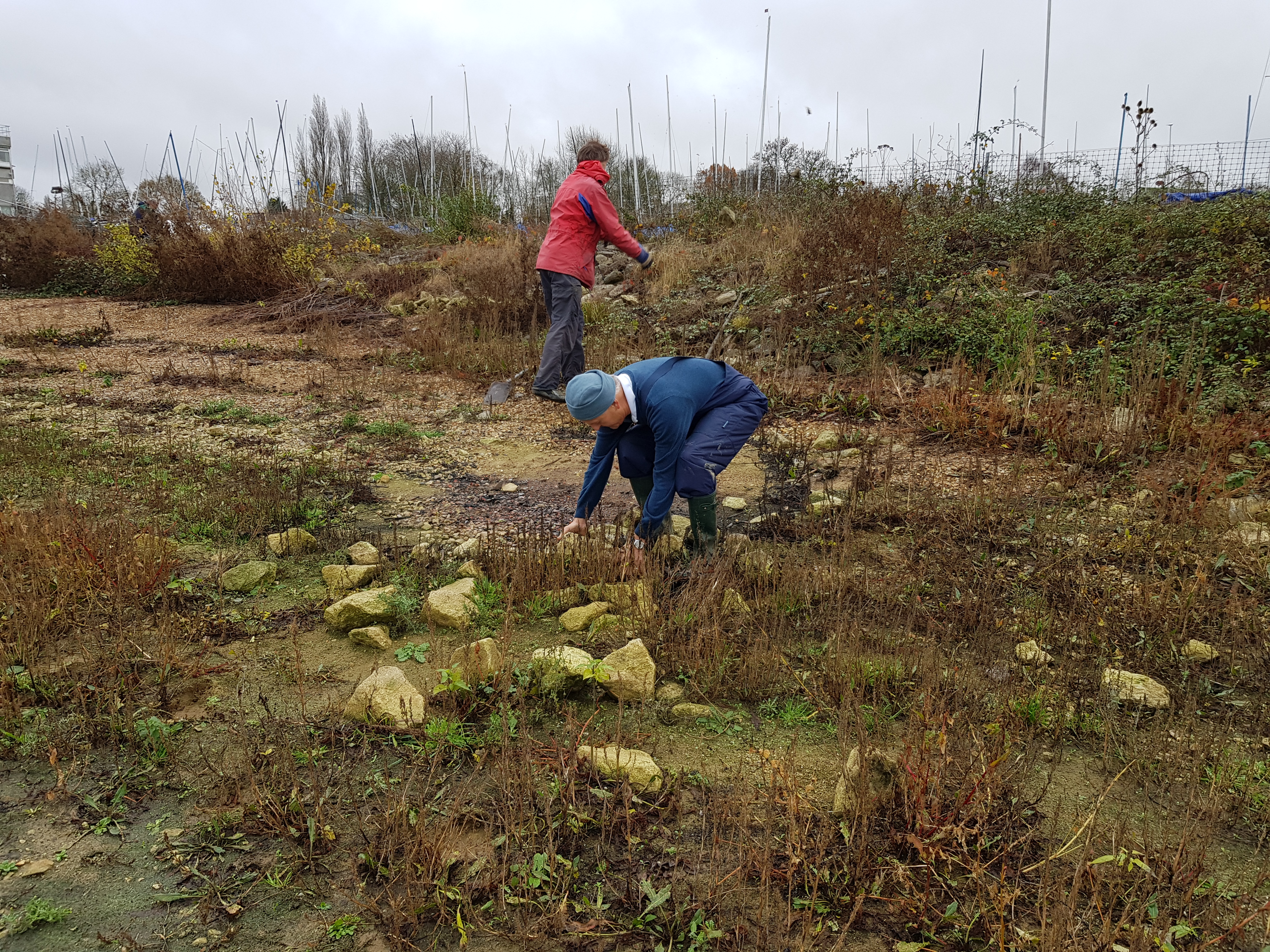 Armed with shovels, wheelbarrows and pickaxes the first job was to lift all the large or pointy rocks and throw them onto the bank. Various lost items (such as one shoe) and plastic rubbish were also relocated to the bins.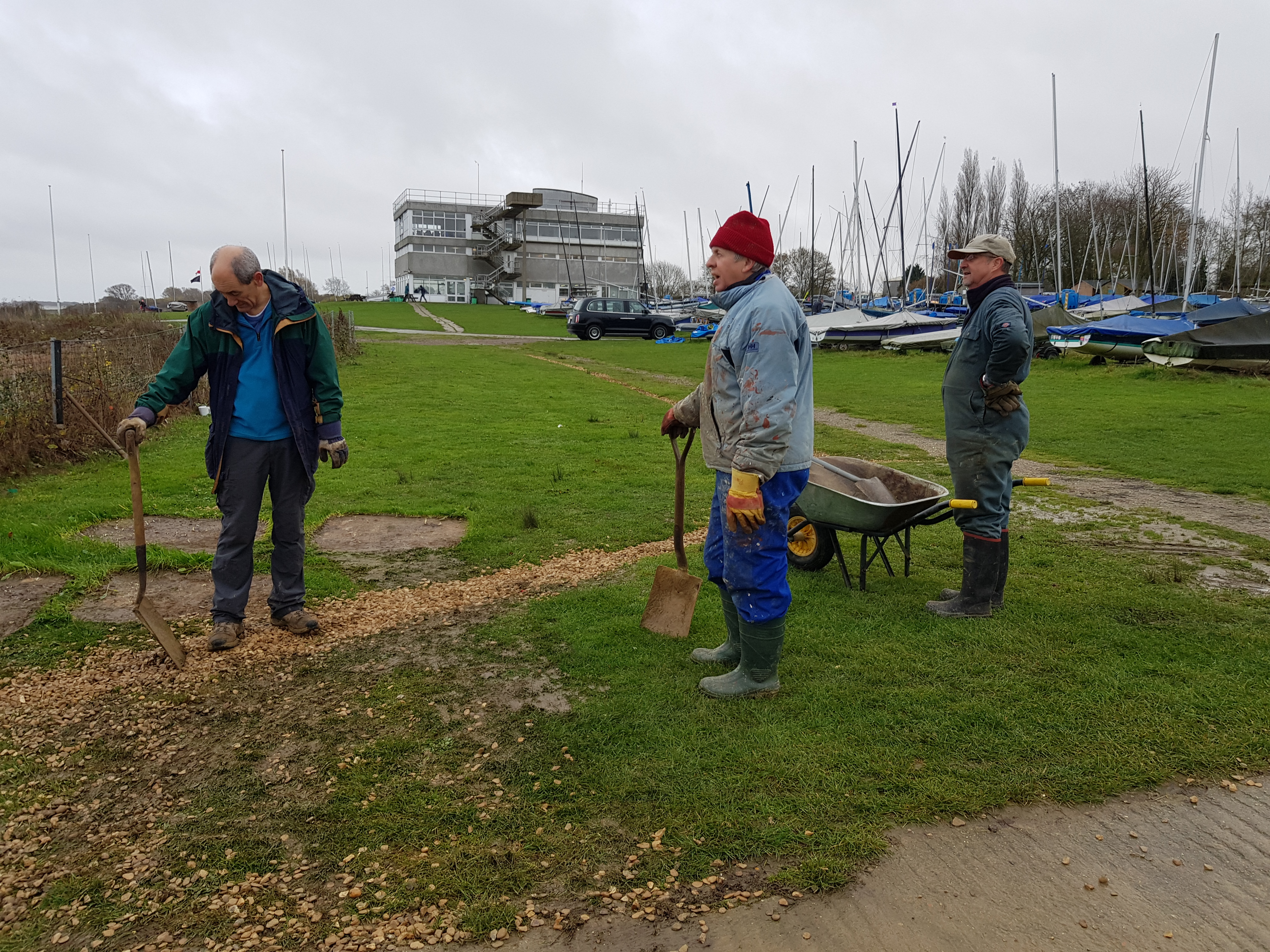 Some of the stones were also placed under the sides of slipways 5 and 6 where there had been erosion to strengthen the sides.
The four large bags of gravel were too big for the tractor to carry so were dragged onto the top of the slipway and emptied out so the gravel could be transported by wheelbarrow to where it was needed.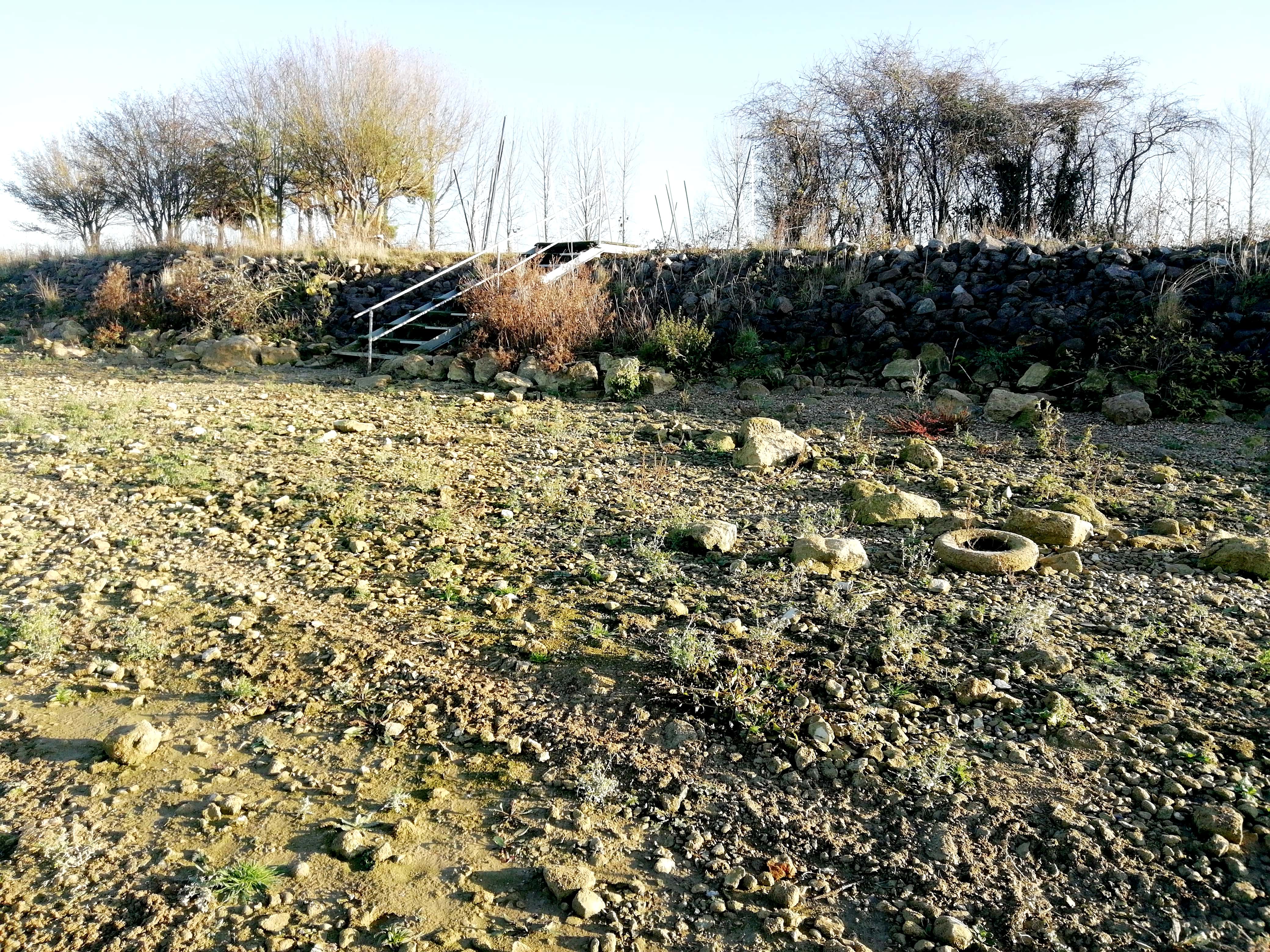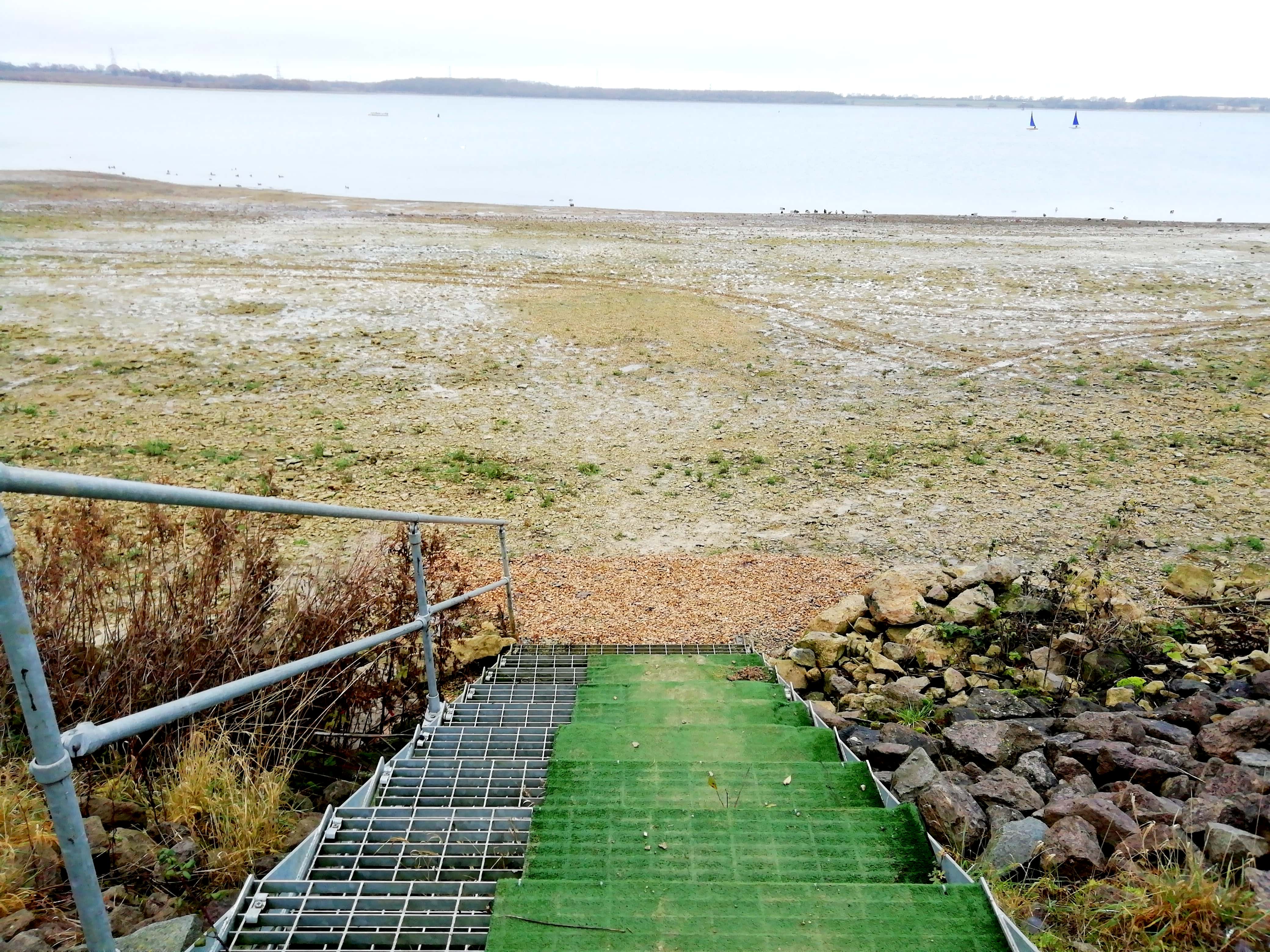 Windsurf launch area before…….and after.
More gravel is now being ordered in time for Saturday 8th December when we hope that more enthusiasts will come along to get the job finished. Meet in the Cafe at 10:30 and bring a shovel and wheelbarrow if possible.