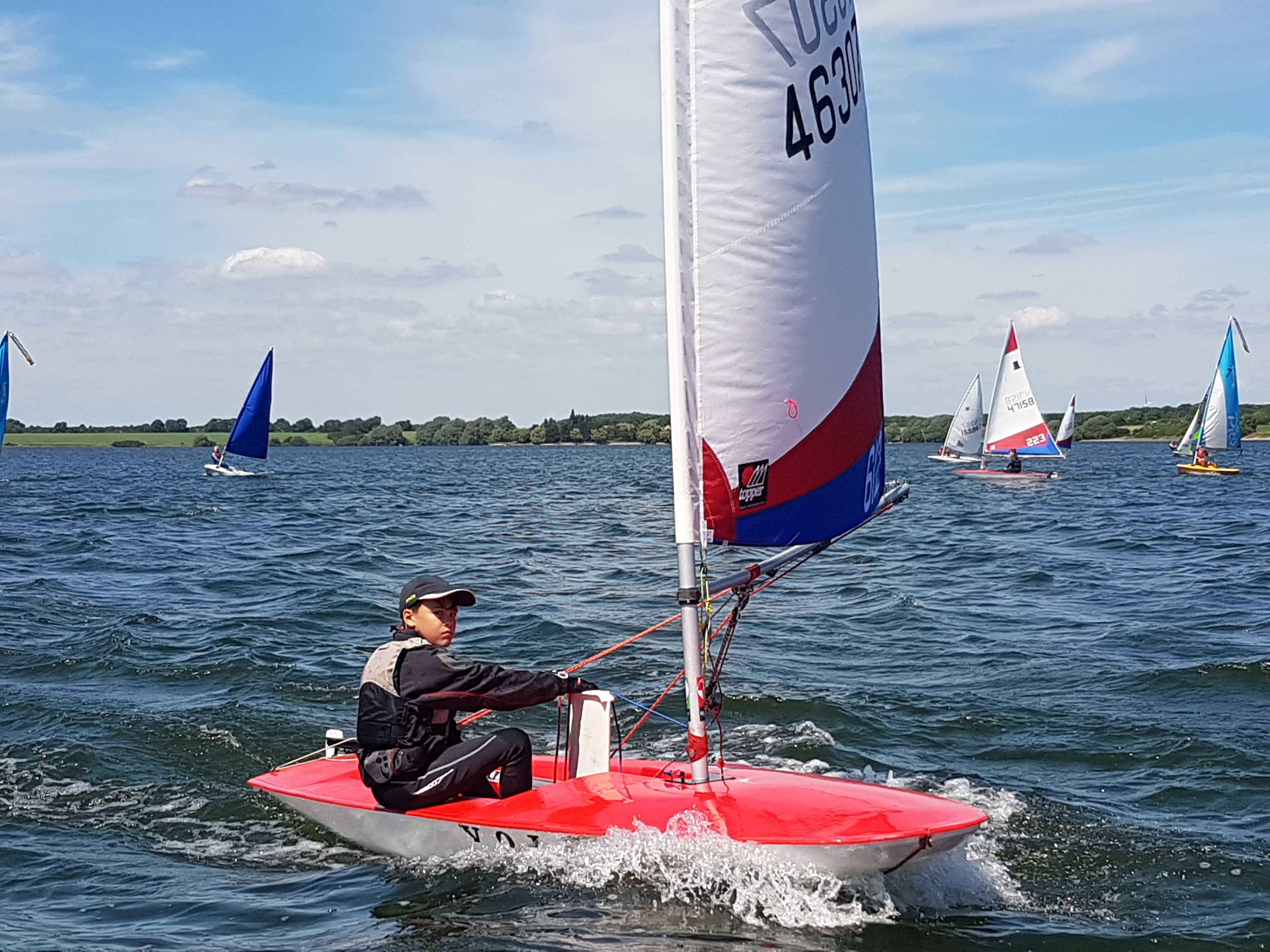 On Saturday 3rd June, 36 sailors took part in this year's Grafham round of the Cambridgeshire Youth League. There were 17 entries from Grafham: 14 of these sailors have been attending our Team Grafham sessions on Saturday afternoons. The conditions were perfect, with winds ranging from about 7 to 13 knots and lots of sunshine. The sailors competed in a range of boats split into three fleets.
The event was won by Terry Hacker from Hunts, who sailed brilliantly to win all three races. Theo Deverell from Hunts was second, followed by Ted Pepper from Ely in third. Grafham sailor Ellie Aikman put in a great performance in her Topper to finish fourth overall and first lady. Amelie Hacker from Hunts was first under 12 and fifth overall. Annabelle Hacker won the prize for the youngest sailor.
For most of the Team Grafham sailors, this was their first event and they all sailed fantastically to complete the three races over a much larger course than they were used to! James Clarke was the first Team Grafham sailor in his Topper.The Endeavour prize was awarded to Boo Plant, who showed great enthusiasm and perseverance to complete all three races in her Optimist.