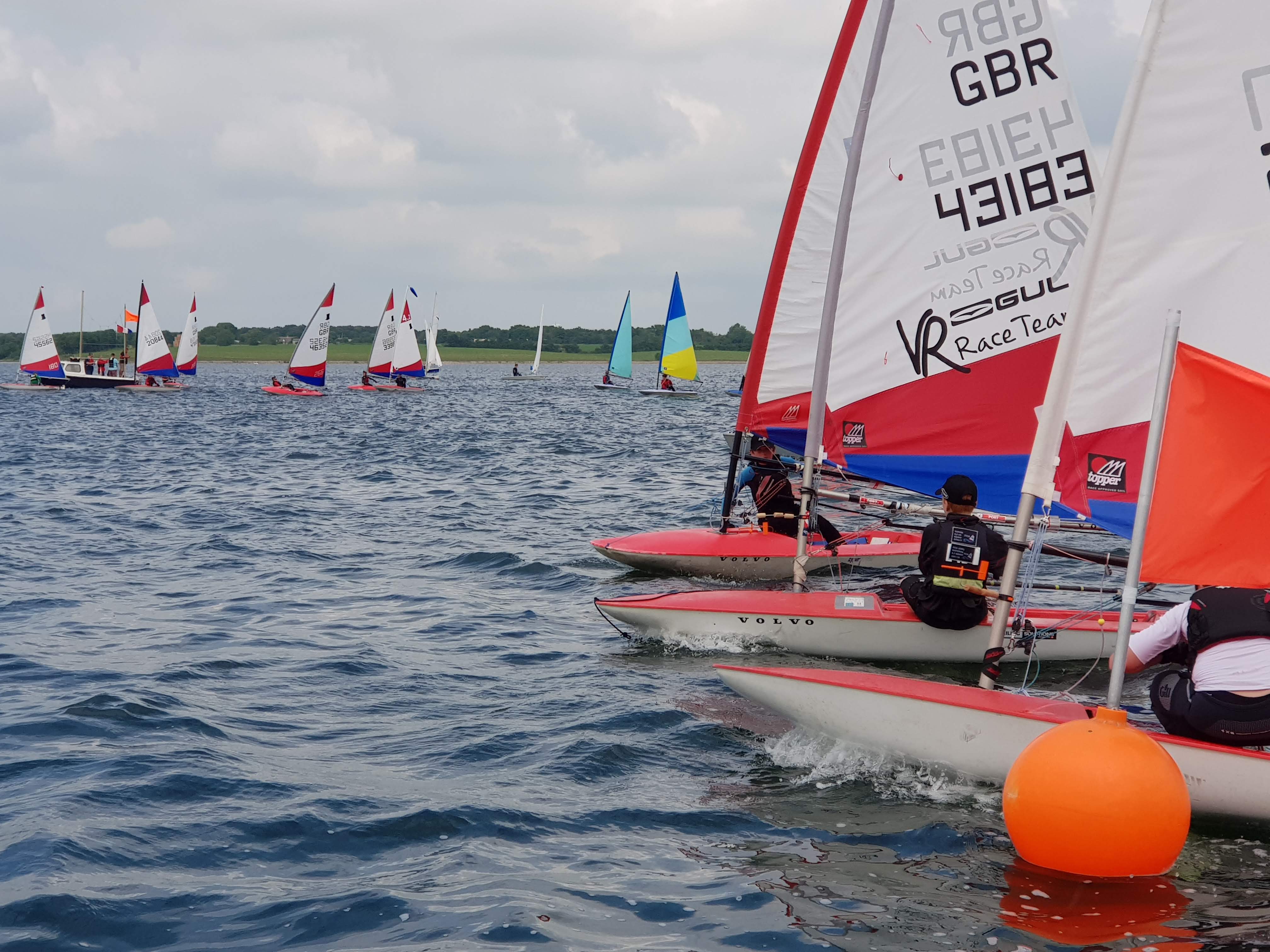 Cambs Youth League came to Grafham on Saturday 2nd June for the second of the five event series for 2018. After a day of great success for our young sailors, Grafham Water SC moved up from third into second position in the league.
Congratulations go to all the competitors who enjoyed a nice breeze, although the wind shifts caught out some of the unwary. Five Under 12 Grafham Sailors completed the event, for some it was their first open meeting so they deserve huge praise.
Abi Clarke sailing a Laser Radial took three consistent first places to win the event. Alexander Maclay in a Topper was equally consistent with three second places to come second and first Under 15. Will Smith sailing a full rig Laser was the third of the contributors to our low team points score finishing 4th overall.
Also congratulations to Sophie Edwards from Cam SC who finished in third place and is currently leading the series, Oscar Bell from Cam SC in second place in the series and James Clarke from Grafham who is currently third in the series and first Under 15.
The next event in the league will be at Ely on 14th July and we understand that plans are afoot to get as many Team Grafham sailors as possible to that and the final two events of the series.
Thanks to Gordy Baines as race officer and his team of Race Committee, Mark Layers and Safety Boat crews. Thanks too to our Chief Instructor Matt French and to Mandy Sweet for their hard work with our Team Grafham sailors.  Also thanks to Dave Bains for organising the CSYSA Youth League.
Results can be found here. More information on CSYSA Youth League is here.