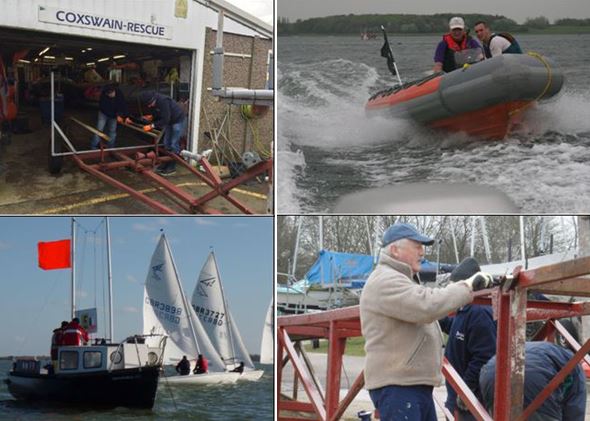 More flexibility, more training, extending voucher scheme, and clarification of expectation of members
Dear Member
I have emailed all Grafham Water Sailing Club members with the following note about volunteering to help the Club, to say thank you to members for volunteering, and to encourage and support you as volunteers, so we can get the people we need to run the Club's activities.  Based on feedback and ideas from members, your Council has developed some changes and innovations to the way we organise volunteering. There will be Member Forums in the Clubhouse bar at 3:30 pm on both Saturday 4 February and Sunday 5 February to explain these changes.  The full details are explained on the Club's website at volunteering: click through to view FAQs, designed to give a summary of the plans.
In brief what we are setting out to do is:
Make volunteering a positive and rewarding part of being a member
Recognise that all those who sail should "do their bit", but affirm the idea that those who use the Club and water more carry more responsibility for volunteering
Make volunteering more flexible
Better training for onshore and on the water duties
Extend the "thank you" vouchers for use in the Cafe and Jonti
As 2017 unfolds, let's all think about how we can help the Club and each other by volunteering, and what roles we would like to fulfil this year and in the years to come. Without volunteers on and off the water, the Club would not work.
Best wishes
John Aston Commodore 24 January 2017