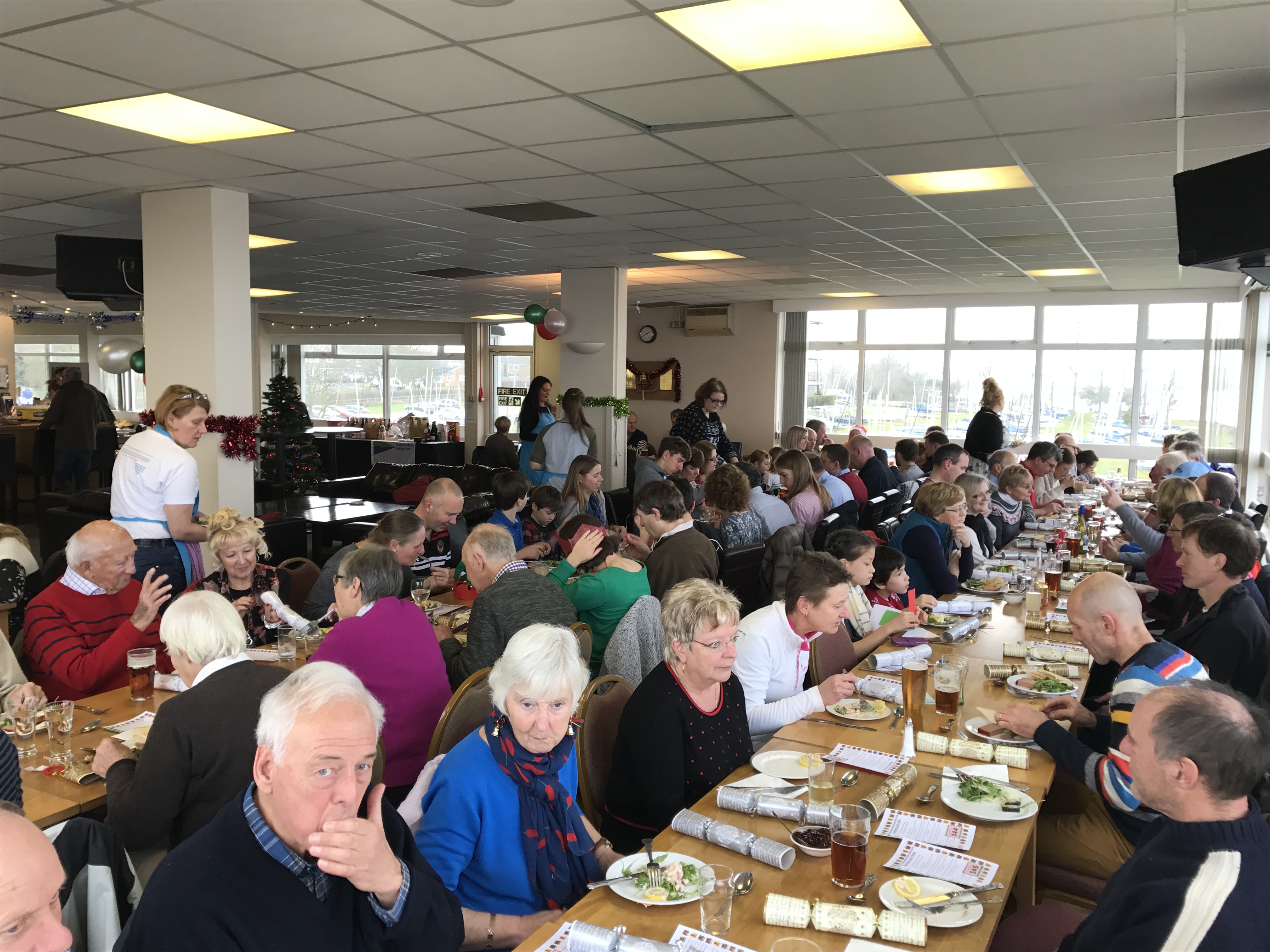 Photographs courtesy of Peter Saxton
Conditions for the Pursuit race were typically cold, with a light SW breeze. However, it was dry and the sun shone, attracting a fleet of 35 boats. Peter & James Curtis won the race in their RS500 – a notable achievement given that the conditions hardly favoured them. They were followed home by the D-Zeros of Alisdair James and Mandy Sweet, Anthony Huggett in his Finn and my own pre-race favourites, John Reynolds and Fran Howell in their 4000.
In the 'race within a race' for boats with Club handicaps of 1210 and slower, Ellie Aikman took first place in her Topper, while Steve Lodge won the prize for the best decorations on his DZero.
Racing was followed by the traditional Christmas lunch, which this year was again fully booked several days in advance.