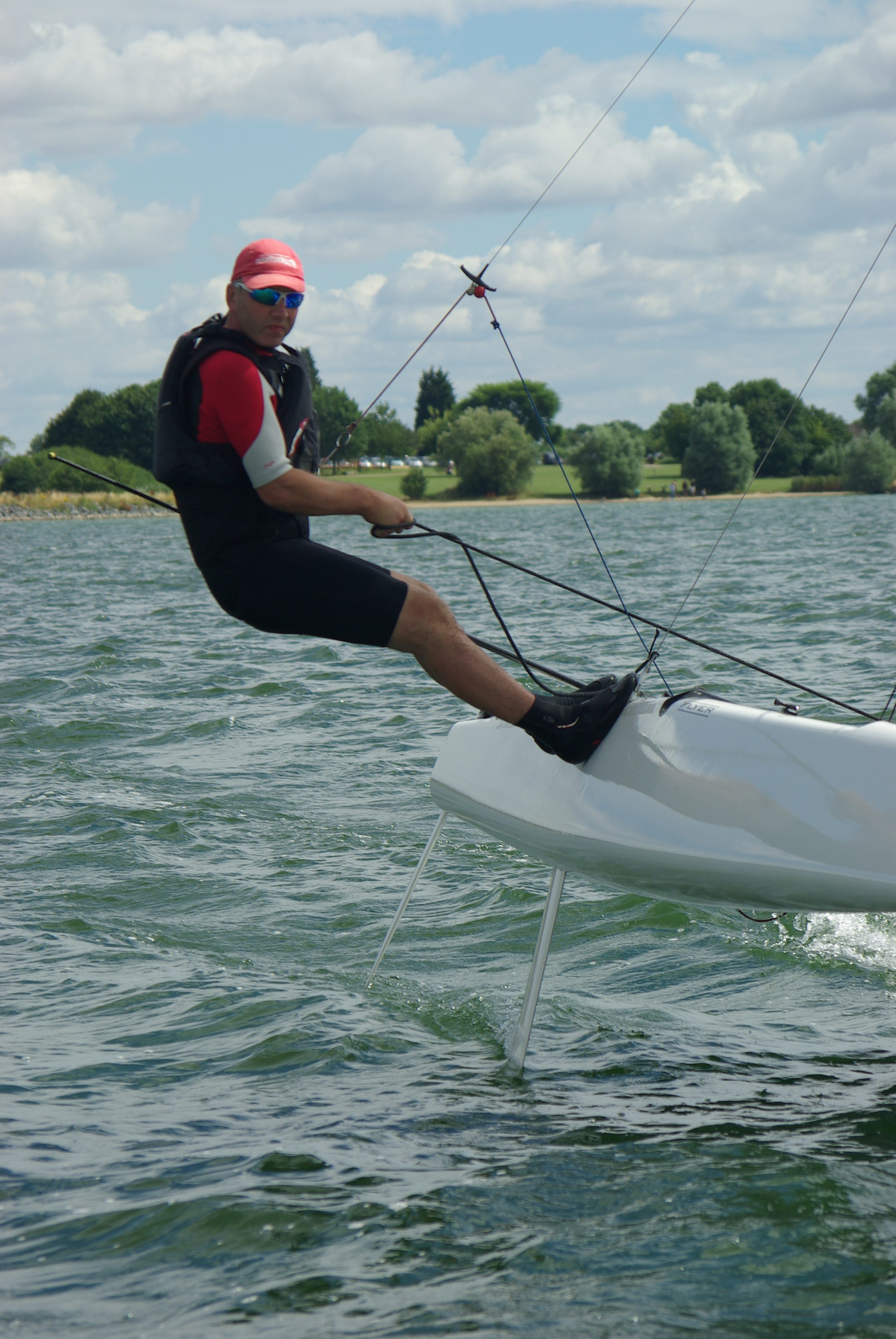 On the final day of July, we enjoyed bright and dry conditions throughout the day, with a north-westerly breeze of around 10-12 knots, increasing after lunch to 12-15 knots. Throughout the day, there was the odd gust to catch out the unwary, but competitors could mostly concentrate on the racing, taking survival as a foregone conclusion! RO Jon Knight was ably assisted by wife Tricia and Katy Wyatt, who was co-opted for the day. Club moved east of 'Fastnet' to make plenty of room for the Moths, who were fluttering around at the western end of the lake (as Moths do!) Jon was, nevertheless, able to find room for a good Triangle-Sausage, intermingled with a trapezoid for the Sprints and Windward-Leeward for the quick boys (and girls!) 48 boats rewarded his efforts, including a fleet of 15 Lasers.
After lunch, the Moths hving vacated their western habitat, Jon took advantage of the extra space and (allegedly) steadier breeze along the Fastnet – Middle – 'J' axis, where he set a large trapezoid for Race 3, followed by a Windward-Leeward course for the final race.
I'll spare you the large gallery of Flying Fifteen photographs I managed to acquire in the morning sunshine. Anyone especially interested in these is referred to the FF Newsletter – or to the image gallery on the FF fleet pages.