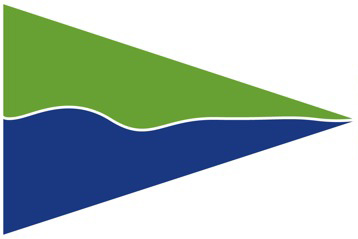 The intention of this blog is to keep a history of announcements made by the Club, but also to provide a way of helping members to keep connected. It will be a mix of factual posts and more light-hearted items and will also include links to items that may be helpful.
7th April: Local Authority Resources
Local authorities have set up websites with resources to provide local information and support to those who need it. The one for Huntingdonshire is www.wearehuntingdonshire.org and for example it says that council tax which is paid in 10 monthly instalments can be paid from June-March instead of April-January. The club is also here to try to provide help to any members who need practical assistance.
6th April: The Laser Lock-down Wednesday Virtual Sailing Event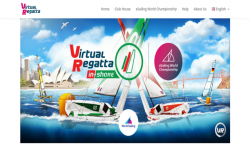 This is a one-off event being held online this Wednesday 8th April at 7:30pm. All sailors of any level are welcome. We will be using the Virtual Regatta Inshore game and it can be played on PC or smartphone (iOS or Android).
There are no Lasers in the game so we are racing Stars in Kiel Harbour.
Races last about 5 minutes and there will be 3 races:
Race 1                         7.30pm  prompt. Preliminary start signal at 7.29pm.
Race 2                         7.40pm approx
Race 3                         7.50pm approx
The game is limited to 20 entrants per race. We will be inviting the other Grafham fleets to join us so you will get a chance to race against old friends. If we get more than 20 entrants, extra races will be arranged. If the event is a success, further events will be held in different virtual boats and locations.
If you would like to join please email Peter Gee at laserfc@grafham.org and he will send you full instructions and login details. Before Wednesday, you will need to allow at least 30 minutes to open an account, customise your settings and learn how the controls work.
Happy (Virtual) sailing!
Many thanks to Laser Fleet Captain Peter Gee for organising this.
4th April: Beautiful Grafham Views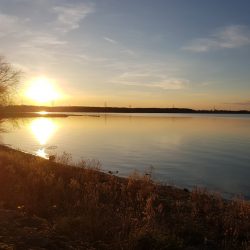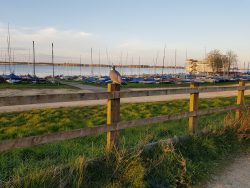 A couple of beautiful evening views to remind us how lovely it is here and to look forward to better times when everyone can be back here.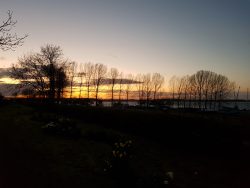 3rd April: Clapping for Key Workers
Yesterday evening Perry residents, like others across the country, came onto their doorsteps to clap for our key workers who are doing so much to keep us safe and well. They were rewarded with this beautiful sunset over Grafham Water.
2nd April: Restricted Office Opening Hours
From Saturday 4th April, the office will be manned on a restricted basis, please click here for full details of current office opening hours.
If you need to speak to us, please phone 07950 590754 and leave a message and we will get back to you. Phone messages and emails (to office@grafham.org) will be responded to during the office opening hours.
31st March: First Aid Online Refresher Courses
The Red Cross are providing free access to their online refresher course. If any instructors need to evidence a refresher, noting also the HSE extension of existing qualifications, Roy Harold would recommend they consider using this online facility.
Message from the Red Cross: To help ensure you and your team's first aid skills remain up to date, we'd like to give you free access to our online first aid annual update course. The course is designed for anyone who wishes to refresh their existing first aid at work skills and while it does not result in obtaining a formal certificate, it will provide you with a record of learning and help you to refresh your existing first aid knowledge. Please follow this link to access the instructions on how to enrol on the course
30th March: One Member's Answer to the Club Closure
Paul Murphy has come up with a novel approach to getting your sailing fix at home. View his video on YouTube.
30th March: More News of Members in Isolation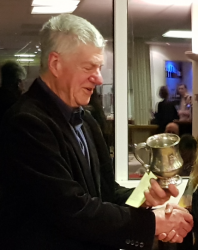 Also in isolation is Barry Wyatt, Flying Fifteen fleet captain. This photo was taken at last year's Flying Fifteen fleet dinner, where Barry was handing out the trophies. Unfortunately, this year's dinner had to be cancelled as a result of the emergency situation.
Barry sent the following message to Ian Rawet: "Started on the garden, but the weekend temperatures provided an excuse. Otherwise, shopping is a continuing challenge – as it is for most of us. Anyway, so far, we're pretty well and trying to stay cheerful. Katy has been a marvel – she's in school one day a week and is helping to keep us fed and watered."
If anyone wants to send a message to Barry his email address is b.wyatt@btinternet.com.
29th March: Membership Renewals
A letter from the Commodore has been sent to all members this afternoon explaining the Club's position. Here is a link to the 'How to' document referenced in the Q&A attached to the letter.
28th March: Another Member is Shielding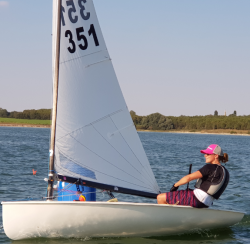 In addition to Richard Major (see below), Mandy Sweet is also having to stay in isolation.
She is being looked after by her mother Wendy Horton, founding member of the Sociable Saturday Cake Club so hopefully she will have plenty of cake to keep her spirits up. Wendy said: "Mandy has just been stocked up by her Mummy. Her shopping list
included Rose wine and mini Galaxy ice creams. I couldn't get the Walker's Squares."
Mandy wrote: "Luckily I've been keeping busy sorting all the online school stuff and tidying/cleaning so far. One week nearly gone!"
If you want to send Mandy a cheering email, her email address is mandyhorton44@hotmail.com.
27th March: RYA Videos on YouTube
If you need something to watch, here is a link to the RYA YouTube Channel
26th March: Protecting Those Defined as Extremely Vulnerable
Earlier in the week the Government announced it would be writing to 1.5 million people in the UK defined as being extremely vulnerable during the pandemic. They have issued this guidance.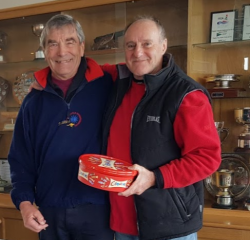 One of our members impacted by this is Laser sailor Richard Major (on the right in the photo), who many members will know. He sent this status update yesterday when asked if he would like members to keep in touch:
"I am fine but a few emails would be nice. My highlight of the day yesterday was hanging out my washing! Only another 11 weeks to go!"
So if anyone would like to send Richard a message his email address is rmajor2@btinternet.com.
If anyone else out there is in the same situation and would like to keep in touch, please let me know and I can include you here.
26th March: Information for First-Aiders from the British Red Cross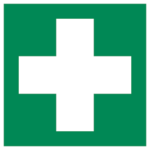 Roy Harold, the club's first aid trainer among other things, has provided this link to an article on the British Red Cross website, which he suggests may particularly be of interest to those who have attended his first aid course
25th March: Dead Fly Art
The son of one of our members is locked in because his daughter has a cough. He is a bit of an artist and generated this after only six days of quarantine. He called it dead fly art.
Drawn by Rob Kinnear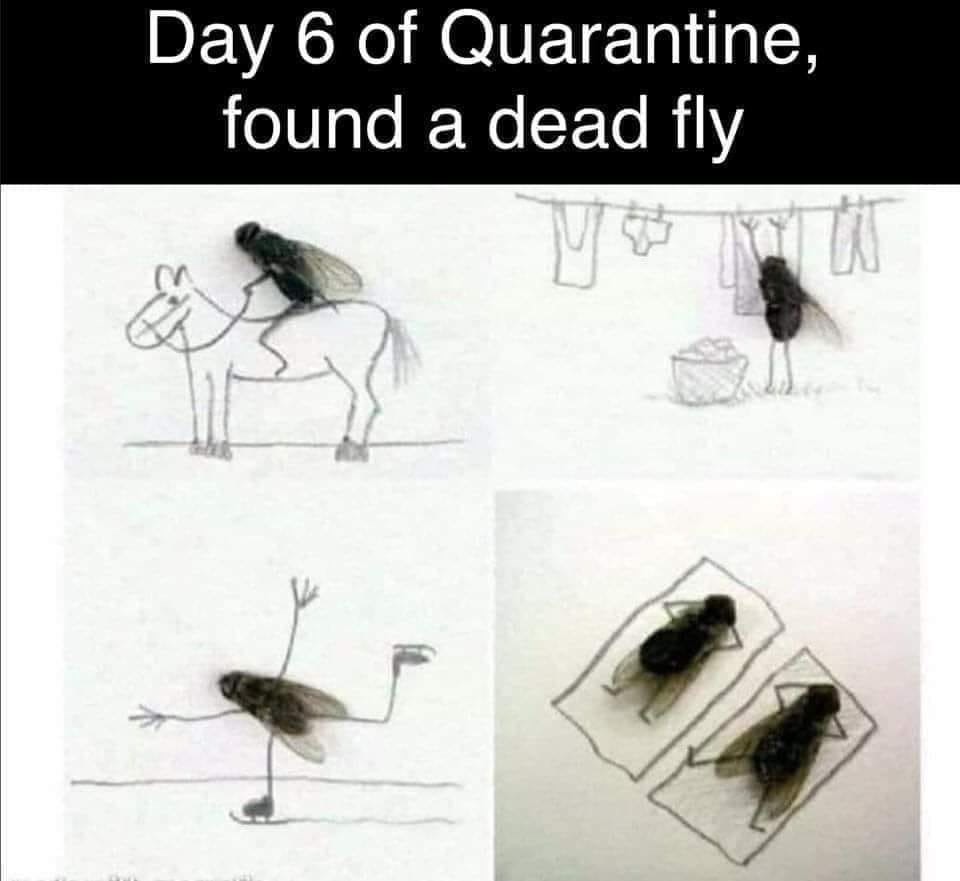 24th March: Announcement – Access to the Club Site
The Prime Ministerial statement yesterday (23 March) places stringent restrictions on people leaving their homes.  Consistent with these restrictions we have closed access to the Club Site with immediate effect.  The buildings are being secured and closed and the boat park is being checked before all staff leave site.  Access will not be possible until the restrictions are lifted; in the Prime Minister's announcement he said that they would be reviewed after three weeks   In the meantime, we will do whatever we can within the Government's restrictions to ensure the security of the site.  The office staff, who will continue working from home, will be able to remotely access email and phone calls, but please understand if there is a delay in responding.
Meanwhile Council is urgently reviewing the steps we need to take as a Club in order to deal with this radically changed situation and we will be writing to members with more details shortly.