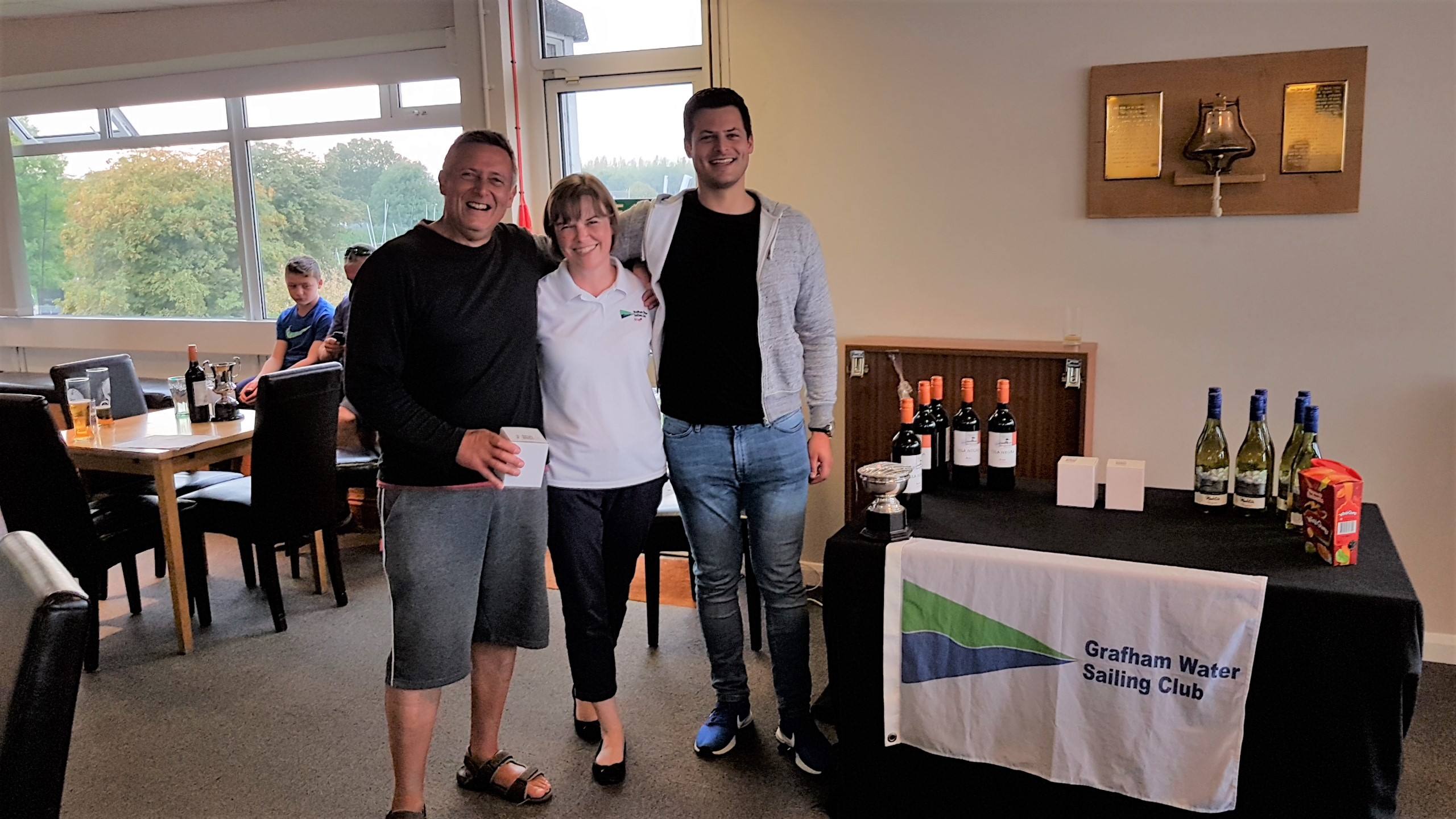 The 2017 Club Championships was sailed on Sunday 24th September in champagne racing conditions, sun and a brisk force 3. 50 boats entered and the Race Officer and his team set a variety of courses during the day to ensure no class was favoured. The wind was from an unusual south east direction which resulted in very shifty conditions – proper snakes and ladders stuff!
The first race was a trapezoid with a tight first reach. This was for the Past Masters trophy and this was won by David Annan in his Musto Skiff.
The next course was a windward/leeward and again the Musto Skiff shone to take the bullet.
The third race was a reverse P and this time the FF15 of Mark and Ben Longstaff prevailed with the event leader, David, fading to 16th.
So it was all on the final race around the cans featuring the newly laid P. The fast Fleet and the leading FF15 all mistook B for P but Mensa Stars Jonathan and Trish Knight spotted the error first and took off from the back of the fleet to the right mark. Mark and Ben recovered enough to take 4th and were therefore crowned overall D of E winner.
Congratulations also to Alexander Maclay, the winner of the Junior Club Championships who completed all four races – well done.
The final results were:
Duke of Edinburgh Club Champion – FF15 – Mark and Ben Longstaff
If Only Trophy (2nd place) – FF15 Simon Kneller and Dave Lucas
3rd Laser – Dan Wigmore
4th FF15 Mark Aldridge and Richard Ledger
5th Musto Skiff David Annan also Past Masters Trophy
1st Catamaran – Kevin, Emilie and James Cummerson
Junior Club Champion – Topper – Alexander Maclay
Report and photo: Dave Philpott