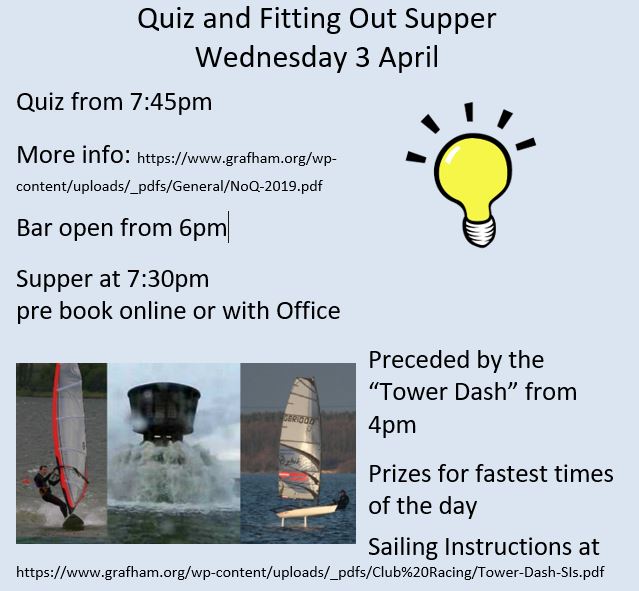 Following the continuing success of this event, on Wednesday 3 April we are holding a "fitting out" social event at the Club. This is a warm up for the Wednesday evening series, which starts the following week. During Supper there will be Quiz, click for Notice of Quiz.
From 4pm with prizes for this event awarded during supper. Click for Tower Dash 2019 Sailing Instructions.
Supper
7:30pm in the Top Bar.
Menu: Lasagne or veggie lasagne, Chips and Salad, followed by Cheesecake
Please indicate your requirements using the on-line registration below – or sign up with the Office. Cost £10.00 – you may pay on the night.
Tower Dash Prize Giving
7:30pm in the Top Bar
Quiz
From 7:45pm A Physics is Fun Production. Click for Notice of Quiz