Happy New Year to all (both?!) our readers
So far, the weekend weather has been un-cooperative in tempting the hordes of frustrated Fifteen crews to abandon their firesides and take to the lake. Three of us took the plunge on January 8th – but that was only because we'd been designated race team. Normally, we'd have been up in the bar by mid-day – the 'breeze' hovered around 2-3 mph and I recorded regular 180º wind shifts, interspersed with long periods when it was impossible to determine a direction. Unfortunately, half a dozen demented single-handers managed to drift as far as 'Club' in time to threaten us with excommunication (or worse) if we didn't provide them with some racing. So three one-lap drifters followed, each of which took the best part of an hour. Neither cold, boredom or even the orchestrated glares of RO Jonathan and assistant Trish were enough to break their determination, so we were obliged to revel in the delights of a January Sunday on Grafham until the light began to fail and we were able to chase them all shorewards.
This Sunday (January 15th), it was the continuous drizzle, coupled with a biting wind, that persuaded the few that took the trouble to drive to Grafham to leave the covers on and to take comfort in a cup of coffee.
 It's early days yet, but the current forecast of 4°C with 6mph from all round the compass does not augur well for the coming Sunday. Bob probably had the right idea, in upping sticks and moving out to Portugal for the winter. Jim's done even better with his antipodean expedition (see pictures).

 

No Jim – we can't

afford

whisky 
Sunday Series racing in 2017
The new 'winter format' for Sunday racing (three races, back-to-back) has been judged a success and will continue next year. To accommodate this, the start dates for the four race series have each been pushed back by a month, so your calendar now looks as follows:
| | |
| --- | --- |
|  February – April | Spring Series |
|  May – July | Summer Series |
|  August – October | Autumn Series |
|  November – January |  Winter Series |
I may have got the names of the series wrong – if so, I'll correct them when I've seen a copy of the Minutes of Sunday's meeting of Racing Committee. The 3-race back-to-back format will apply from November through January – and also, I believe, to racing in February. Otherwise, it's back to the four-race Sunday format, with a lunch break giving you the opportunity to explain away those port-starboard incidents. Morning racing will entail five starts at 2-minute intervals (we continue as Start 1). Afternoon racing will offer three starts (Fast, Slow two-handed, Slow single-handed), going off at 3-minute intervals. Simple, huh?
John Lucas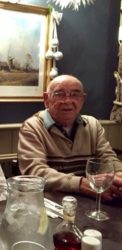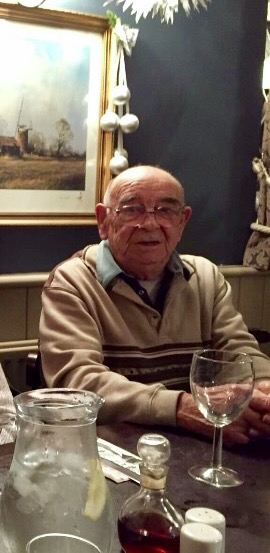 I regret to announce the death, after a short illness and just short of his 80th birthday, of John Lucas. Those of us of more advanced years will remember John well as a permanent presence at the club, helping with rescue, race management and the odd ascerbic comment about life, the universe and everything.
Having, for years, facilitated Dave's illustrious career in 505s, he did us no favours by introducing him to Fifteens, thereby consigning most of us yet one place further towards the back of the fleet!
John will certainly be missed – and we offer our condolences to Dave and all his family.