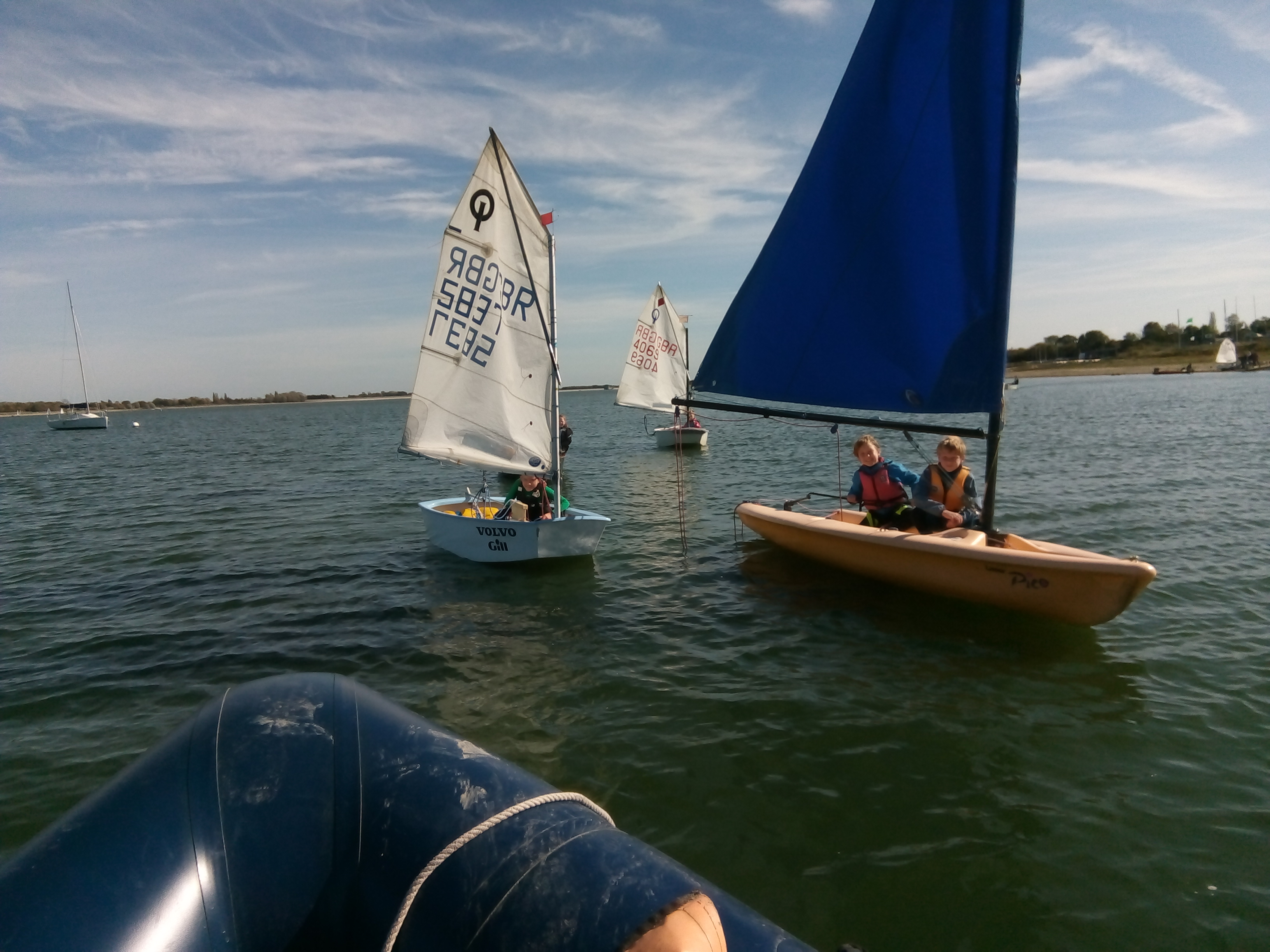 OnBoard Fleet Diary, RYA British Junior Regional Championships East Region
Grafham Water Sailing Club, 29-30th September 2019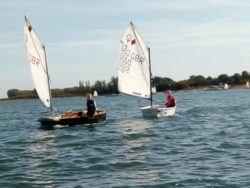 Saturday's weather was perfect for the onboard fleet with sunny skies and a light cross-shore breeze, with 8 young excited competitors attending their first ever Regatta.   The Sun was shining, the wind was light, this was ideal for these 8 young sailors… to have fun, gain in confidence and learn some new skills.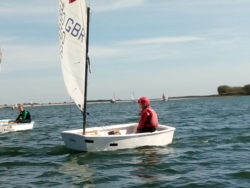 After the main briefing we let all the main fleets get out of the way and stayed on shore split into two teams to have a rig race using two Picos, which was great fun and an ideal way to test those rigging skills. This was followed by a game of naming parts of the boat, where participants had to try a lucky dip pulling labels with a boat part on out of a bag, and then run to the team boat and put this where they thought it should go…..a great way to learn.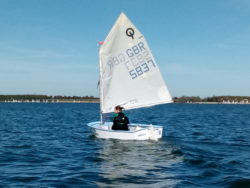 After a well-earned fuel stop over lunch, the young sailors took part in a follow the leader exercise in their own boats in perfect conditions to improve their boat control, speeding up and slowing down.
They finished off their first day racing in their teams and had a paddle relay race around a small course just off the shore. Prize giving was at the end of the day, with all sailors receiving a selection of sweets and onboard goodies for their efforts.
Sunday:
Sunday brought an increase in the wind strength, the programme for the day was similar to Saturday, but we had some new sailors join us for the day. Again, we split into teams for a rig race, naming parts of the boat, and the paddle race again, all of which was well received.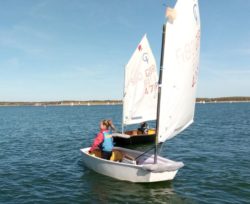 After lunch, the wind picked up and even some of the main fleet sailors were struggling, so we used two club Fun Boats (thanks to GWSC) and had team relay races where participants went in pairs, sailing out around the buoy and back to shore and swap over, doing these 5 times to complete the race. Throughout the afternoon we had a series of three races doing this exercise.
A great time was had by all, and confidence soared in all the young sailor who were sceptical about going out on the water over lunch!
A lot was learnt over the 2 days, but mainly they had great fun and built confidence levels. Prize giving was at the end of the day, with all sailors receiving a selection of goodies. The RYA OnBoard Endeavour Trophy was awarded to Stella from Harwich Sailing Club, for her outstanding efforts over the weekend, her attitude to the event and always being willing to learn and try her best.  This was a tough decision to make as all participants were worthy winners.
All sailors were under the age of 13 and had achieved their RYA Stage 1 not too long ago.   A massive achievement for all.
Gordy Baines