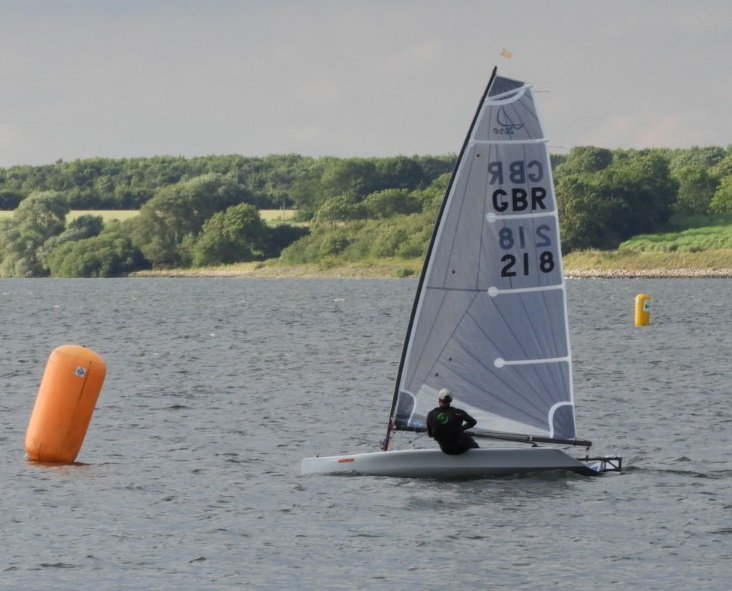 The Jubilee Long Distance Race was held on Saturday, June 24th.  This was the second year, after last year's successful inaugural event.  The weather gods were kind again; the wind held at around 12-15 knots all day,and the rain stayed away.  Nine boats took to the water: two D Zeros, a Flying Fifteen, a K6, three CATS, a Wayfarer and an RS400.  This might not sound that many, but we probably had 30 to 40 people participating over the course of the day.  Race Officer John Aston set a "Heineken" course (think about it!) which went to some of the less visited parts of the lake.  As with last year the challenge for many was a) finding the marks and b) remembering the course correctly!
The D Zeros took an early lead with David Summerville just holding off Mandy Sweet over the first two laps.  Thereafter, a course error by David's team mates let Mandy's team through into the lead.  The gap opened and closed but they held this lead through to the finish, shortly after 6:30pm.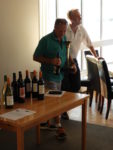 Other prize winners were Mark Aldridge and team (first keelboat), Will mith and team (first multihull) and Kevin Cummerson and team (longest distance sailed).
Lisa and her team provided an excellent barbeque in the afternoon and Anna Aldridge, Fiona Smith, David McNamee and Maria Cummerson provided the results and time keeping support.
Well done to everyone who took part; consensus view seems to be that this is an event well worth supporting.
Event Gallery