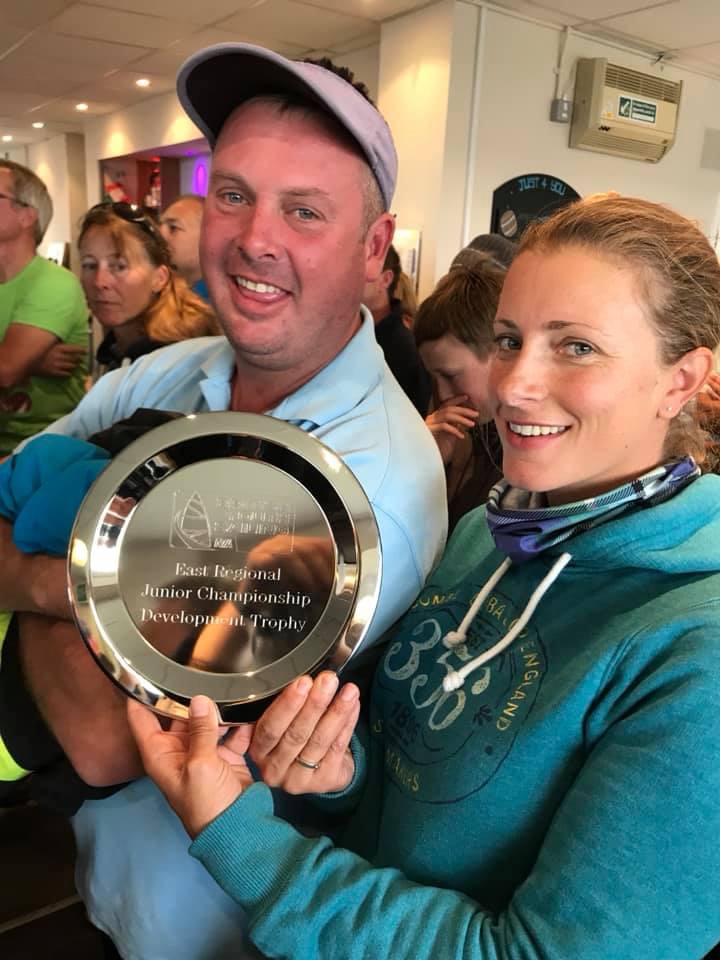 Team Grafham Coaches Matt and Mandy receiving the Development Trophy
The RYA's British Youth Sailing Eastern Region Junior Championships came to Grafham on 29th-30th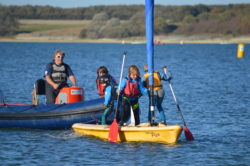 September. This was previously known as the Zone Championships and this year for the first time it included Fun OnBoard to allow those relatively new to the sport of sailing to join in. This fleet was run by Gordy Baines and was about 'Games with Aims' rather than racing.
Huge congratulations to the 24 young Grafham members who took part, up from zero last year, meaning that GWSC won the Development Trophy for the most increased number of entries from a club.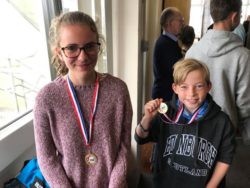 Team Grafham dominated the Topper Regatta fleet, with Archie McEwan 1st overall and Adele Burbidge 1st girl and 5th overall. Alex Sam was 3rd and no fewer than 6 of our members were in the top 8 of this fleet.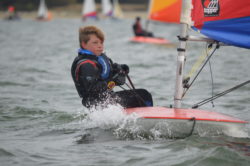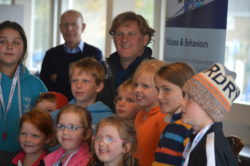 This fantastic turnout and brilliant results are a credit to coaches Matt and Mandy who have worked so hard to encourage and support our junior sailors and of course to the sailors themselves who turn out to Team Grafham in all weathers and their parents.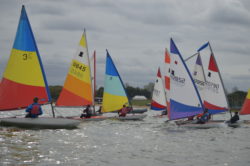 A major event like this can't be run without the commitment of both volunteers and staff. Thanks to the team in the office who handled all the admin and processed the results and to the coxswain who managed the launching and recovery of 20 visiting RIBs as well as all the club RIBs and committee boats.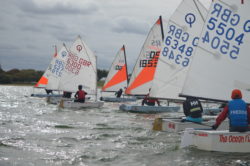 Thanks go to the team of volunteers who gave up their time to cover duties ranging from race management, mark laying and safety boat duties, RIB and committee boat launch and recovery, car park marshalling, tractor safety marshalling, cleaning and storage of all equipment at the end of the event.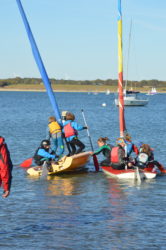 All the results can be seen here:
Championship Fleet: Cadet, Laser 4.7 and Feva XL
Championship Fleet: Topper, Optimist and Tera Sport