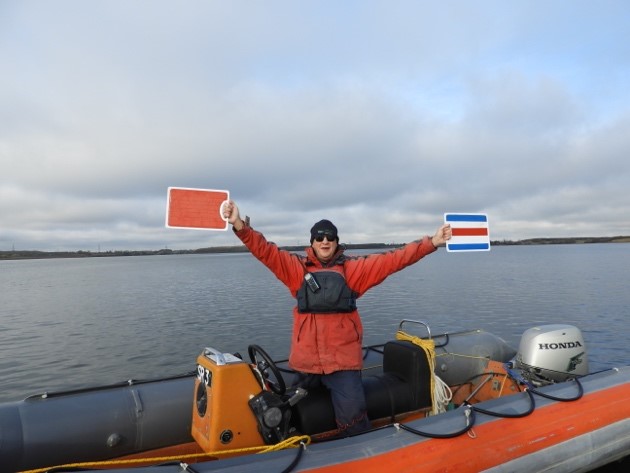 Interested in Mark Laying at Grafham Events?
The Club is organising an on-the-water practical training day on 24 February (2018) for club volunteers interested in helping at open meetings and championships to practise mark-laying and understand a bit more about race management.
Grafham Water Sailing Club hosts a number of important championships and open meetings every year and has earned a high reputation for the quality of race management. Race management isn't just down to the Race Officer – mark layers are an essential part of the race team who can make a huge difference to the success of an event. Mark laying is not a dark art, and handling a GPS only takes a bit of practice!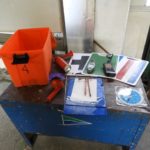 The aim will be to spend as much time on the water as possible. After an introductory session about how it all works, and some familiarisation with the GPS and the other gadgets in the orange mark-laying boxes, we will go out on the water with RIBs and marks to practise using a GPS for real, set some gates, and in the afternoon set and reset some real courses. We will have a committee boat and will run through several realistic scenarios to enable everyone to get familiar with how it all works. This will be a great opportunity to practise with some more experienced Grafham members outside the pressure of a real event.
Race officers are really welcome as well – and you will get to see what it is like to respond to requests from the committee boat to get those buoys in the right place. And it's useful for mark layers to understand how you like to work, and how mark layers can help you and your team deliver successful events.
A soup and roll lunch and afternoon tea and cake will be provided. We have 8 spaces available – to book, please contact the Office: office@grafham.org.