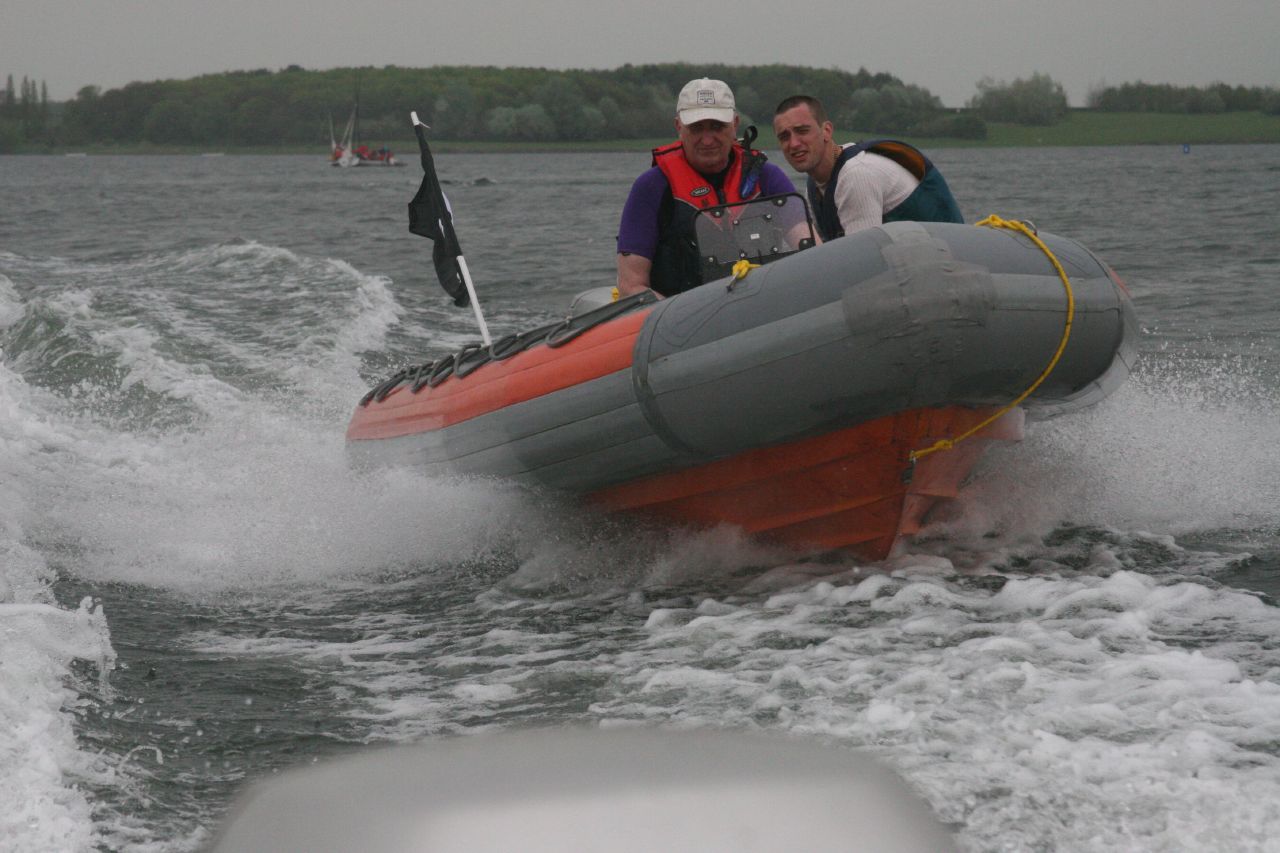 This course has been cancelled due to lack of participants. There will be another one on 28th July
PB2+: take your PB2 further
Want to move on with your RYA Powerboat Handling Level 2 (PB2) skills? Want to learn how to work with a Race Officer? Perhaps worried about how and where to lay racing marks for Club races? Then come to our PB2+ training day on Sunday, May 26. The day is designed for newly qualified PB2 holders (or those new to GWSC) to gain confidence in helping on a RIB for Club racing. And the day is free. What's to lose?
It can be daunting to find yourself in a RIB with racing marks and a Race Officer expecting you to lay them for Club races. PB2+ will boost your skill set. You will see what marks and anchors to load up, and take part in a Race Officer's briefing when he or she will talk about the plan for the day. On the water, you will lay a pin-end start buoy and the first buoy for the sailors to beat up to. You will also learn about where to position your RIB to be best placed for the race start, for potentially moving a mark, and for possible rescues.
This level of mark laying is not done with GPS. You can enhance your mark-laying skills by coming on our Club Mark Laying Course (May 25, and two other dates this year).
Book via this link. Bring your wetgear and gloves, refreshements, and suncream! We start at 0900 h in the Cafe.
If you can't come on May 26, two other PB2+ days are planned this year: July 28 and September 1.