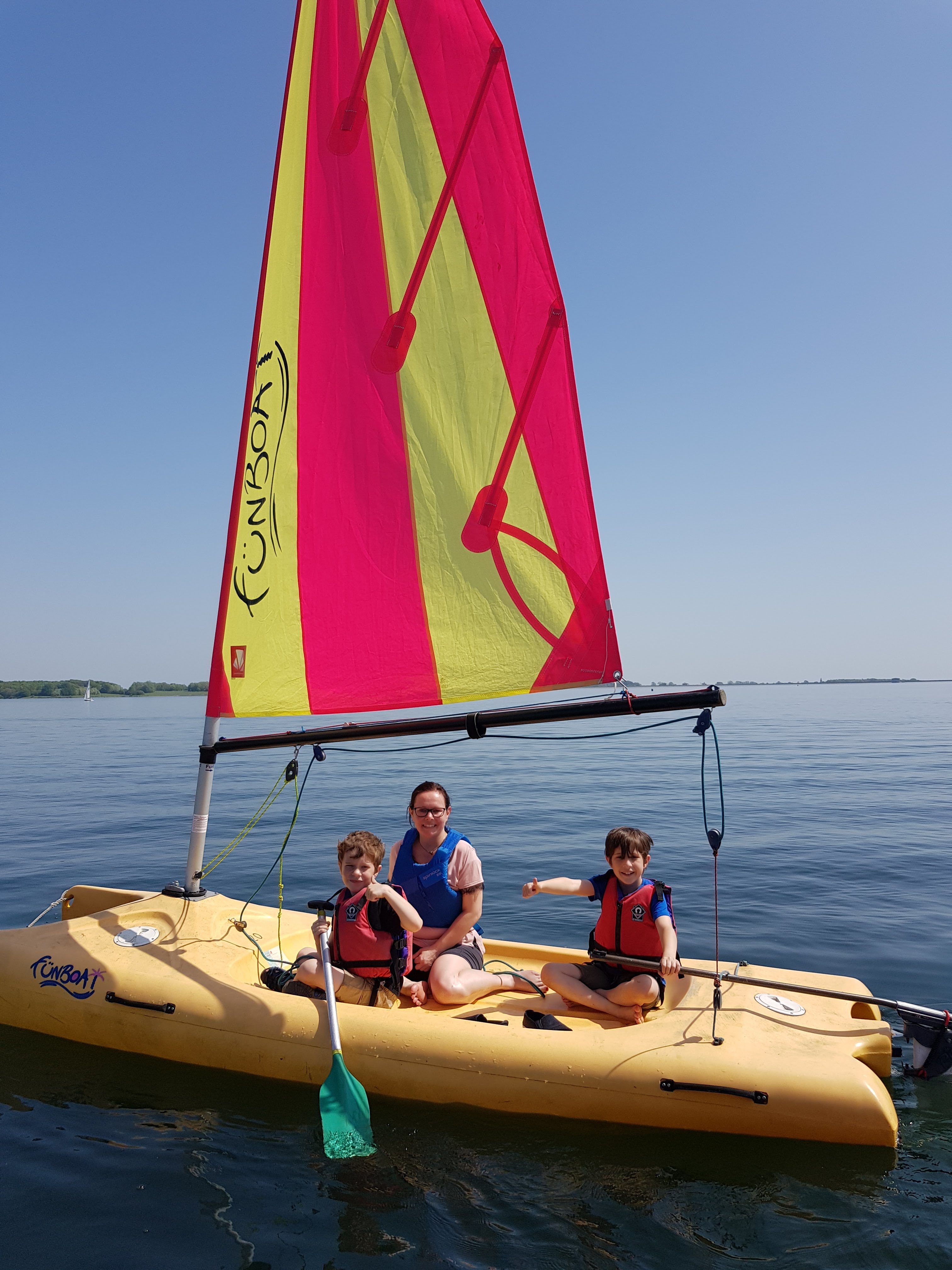 Our open day on Monday 7th May attracted more than 200 people, many of whom enjoyed taster sessions on dinghies, windsurfers, a cruiser, a Drascombe Longboat and Grafham Belle.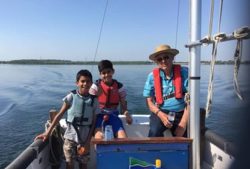 The event had been well publicised with posters, fliers, posts on both GWSC and the RYA Facebook pages and websites. There were also two 5 minute interviews about the event on Radio Cambridgeshire, on Friday morning and again on Monday morning.
Almost all the taster sessions were fully booked and unfortunately a few later arrivals were disappointed not to be able to have a go. However, as the wind had died completely by 2:30, perhaps they hadn't missed too much. Those who experienced the later taster sessions didn't allow the lack of wind to put them off and all seemed to have lots of fun.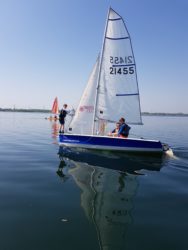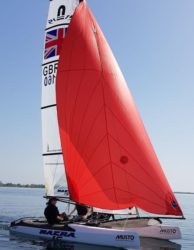 Plenty of people also gave windsurfing a go.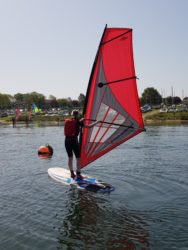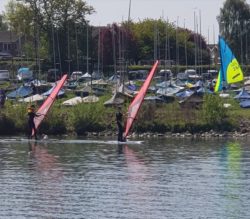 Grafham Sailability (based at Grafham Water Centre) kindly lent us their Drascombe Longboat and they also had a Challenger Trimaran on display outside the clubhouse.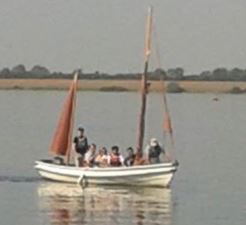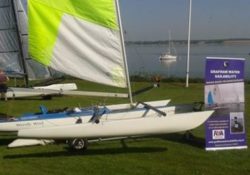 The Funboats were kindly supplied by Grafham Water Centre.