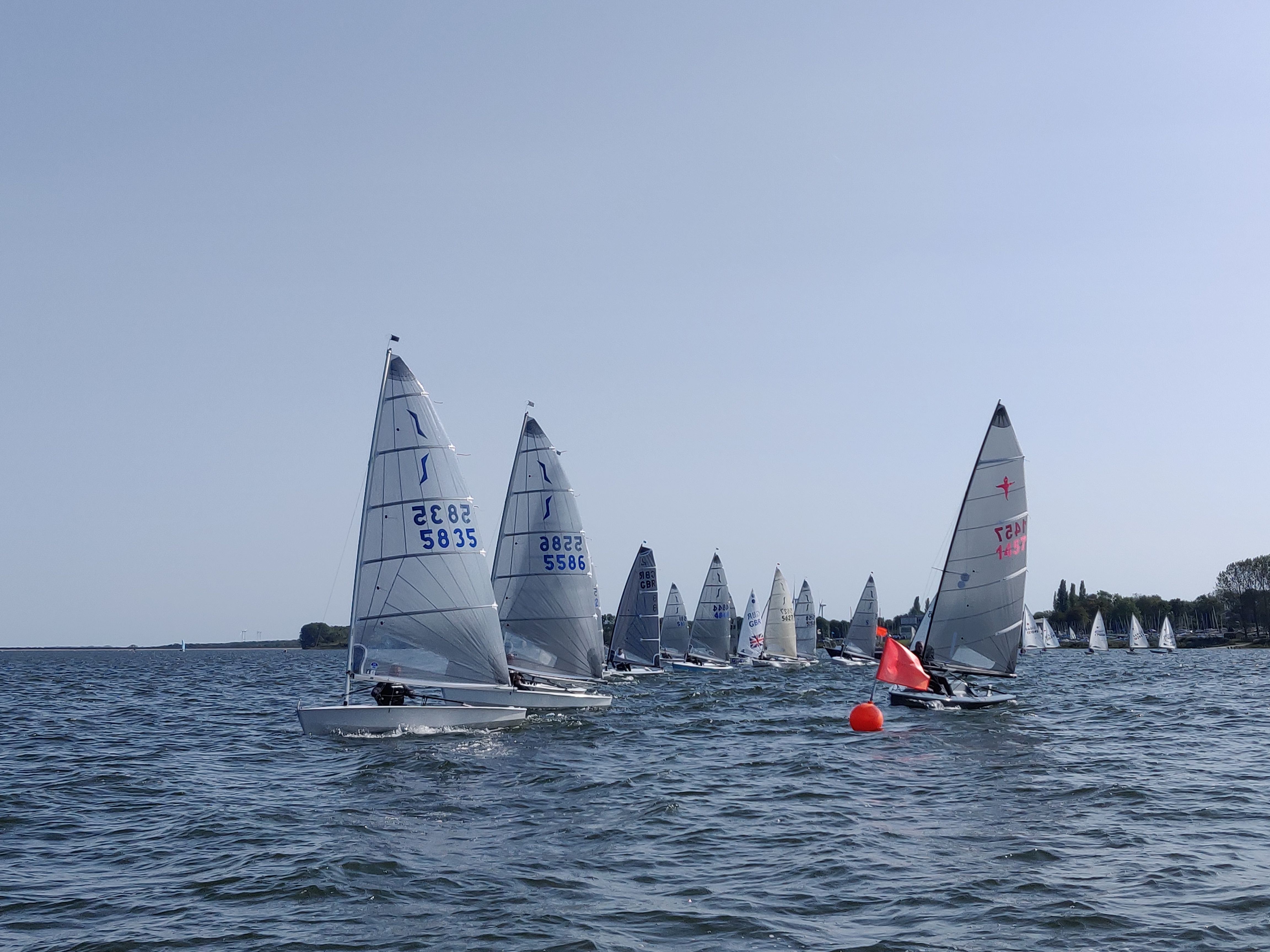 Following the good news about restarting of outdoor sport, the club will reopen on 29th March, subject to the government's roadmap not changing.
Whilst we've all be stuck indoors, the staff and a small band of volunteers have been busy at the club, getting everything ready. The coxswains, Andy and Glyn, have been working inside and out. Maintenance work on all the RIBs has been happening, with Seariders 1, 2 and 3 having new seats and general repairs.
Inside the clubhouse, the paintbrushes have been out with the whole stairwell and all the doors repainted, as well as the training room. Work is now being finished off on sanding down and re-varnishing all the stairs to the top floor
Under the big white tent, work on Grafham Belle has restarted. The hull has been repaired and now the cabin is being removed for repair too.
Around the grounds, working parties have filled in holes in the roadway to the Cat park and slipway.
The hedges along the waterline are all being tidied up.
Behind the scenes the website has been moved to a new server, which is faster and more secure. This will allow some redesign work on the website so look forward to a new look in the coming months. The weather station is now back online and the webcams will be soon.
The office staff have been busy completing the club calendar and this will be uploaded soon, with a full programme of training activities to look forward to. All the coming year's programme has been set up on WebCollect, along with the membership renewals, and all of this is ready to be activated
Many thanks to all for their hard work over the last few months. Keep an eye on the Covid-19 Operating Procedures (link at the top of the page) for the latest on what is allowed.