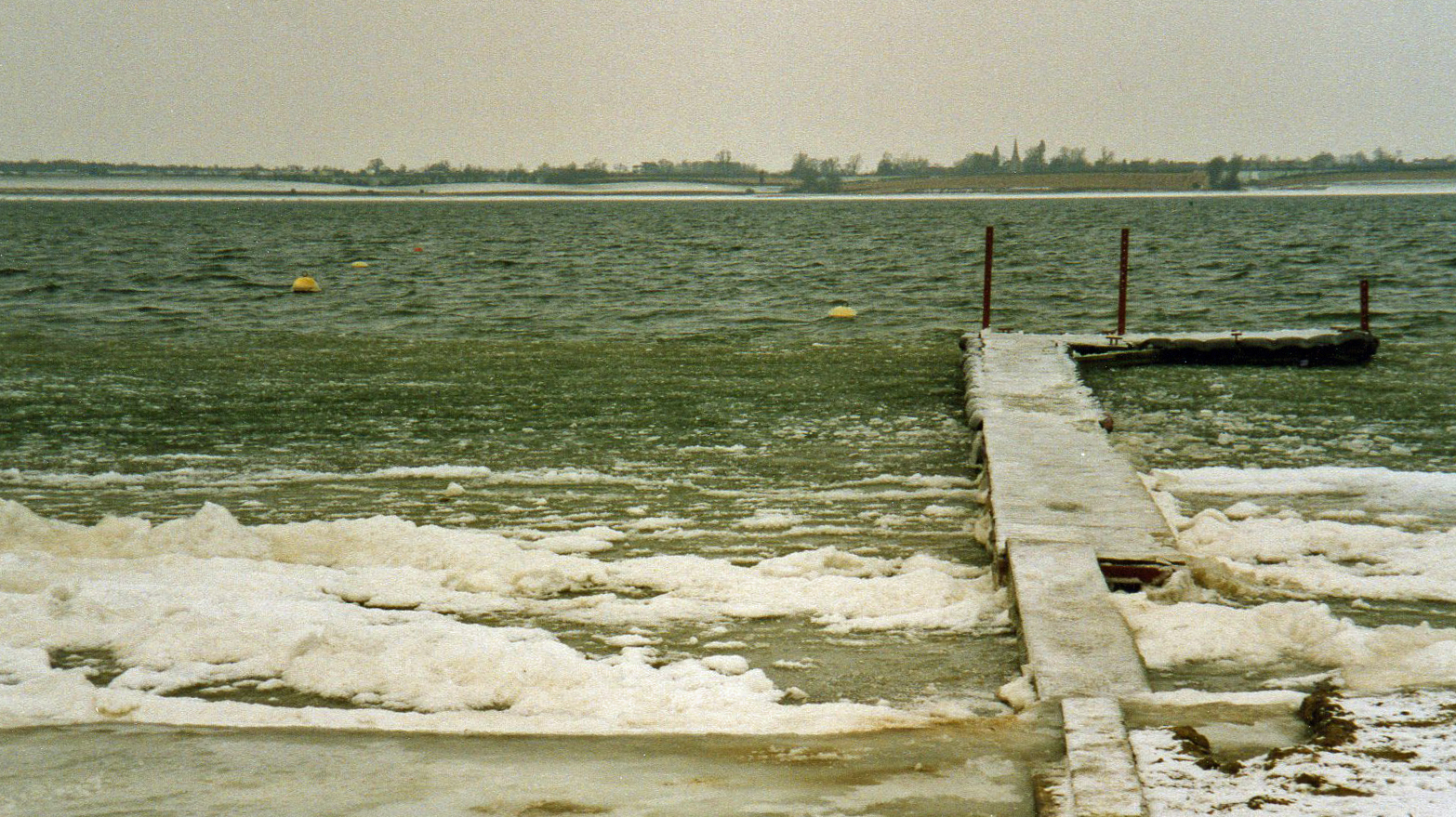 January at Grafham – but hopefully not in 2017!
Hurrah! The winter solstice has passed, the New Year is upon us and we can look forward to racing again. The Grafham Grand Prix is on the 2nd January in 2017 (enter on line via Sailjuice) and the Winter series re-starts on the 8th January.
With a little luck from the weather we could have nice gentle breezes, mild temperatures and a good attendance just like early December. However, Racing Committee has to plan for all contingencies and there is always a risk that the weather will not deliver. If the weather is bad and the attendance is low, Race Officers will be allowed to reduce the number of starts in each of the three races so that the time waiting between races is kept to a minimum. The usual five-start sequence will the normal situation. This may be reduced to three starts (fast, slow two man and slow single handed) by displaying three Club pennants, one above the other, together with the orange flag. If the situation is warranted, there may be only one mass start signalled by the display of a single Club pennant with the orange flag. In each case the fleet results will be extracted from the finishing order.
See published amendments to Sailing Instructions for full details.
Best Wishes of the season
Ian Rawet
Chair – Race Committee