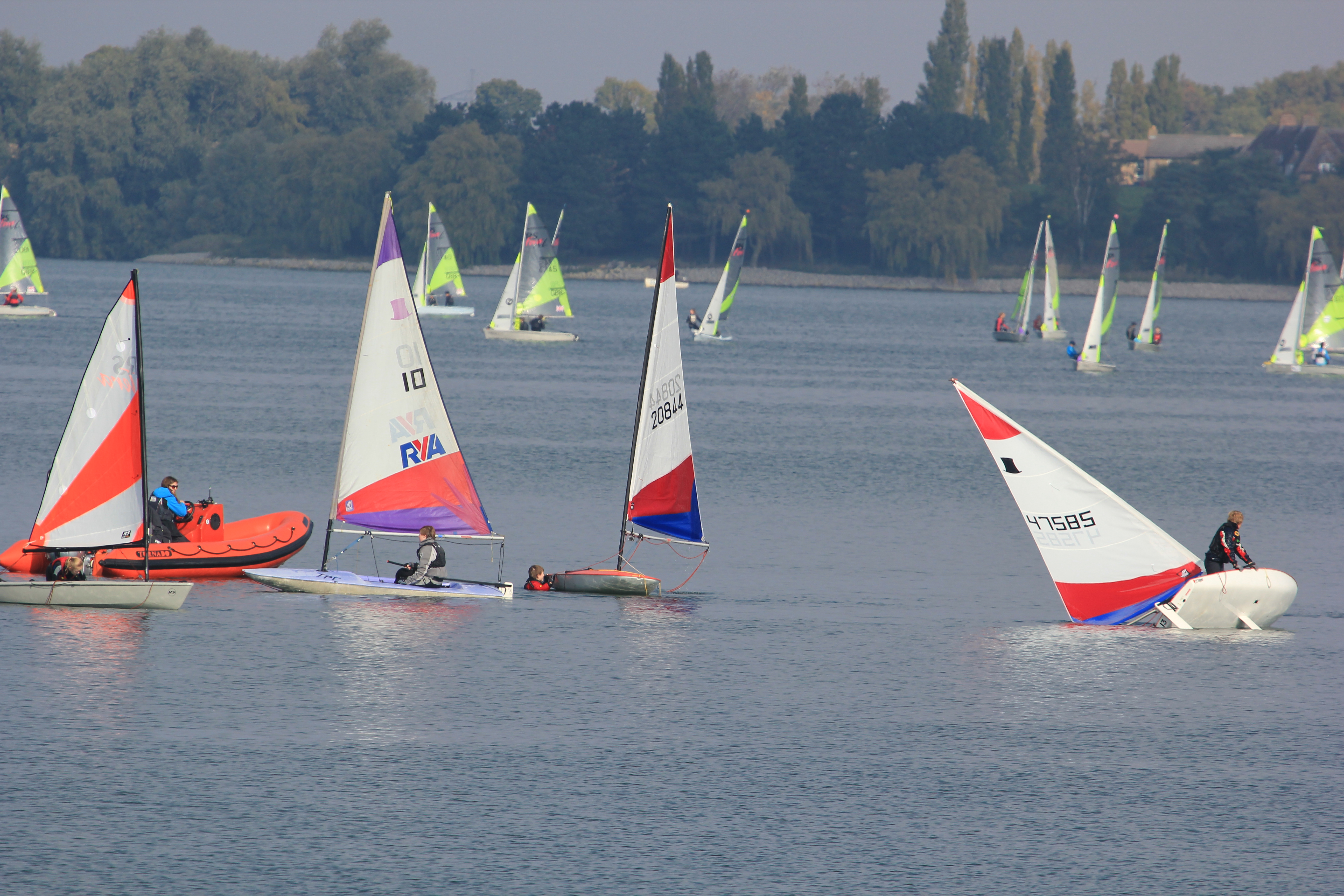 We have been very encouraged by the popularity of our Saturday activities; last weekend we estimate we had over 75 boats on the water doing various things; and that isn't counting the 60 Solos on the lake for their Open Meeting!  We have already announced an extension to the end of October, and we have now decided further to extend activities, from the beginning of November up until Christmas, on the following basis.
Sociable Saturday racing will run every week but earlier: a briefing at 11:00am for a start time of 11:30am (to take account of the shorter days as winter approaches)
On three dates (11 Nov, 25 Nov and 9 Dec) we will also be running Club Coaching (free of charge as at present) at 11:30am (until 1pm) alongside Sociable Saturday.  We will either offer bespoke coaching (as at present) or coaching around the Sociable Saturday race course depending on what people prefer.
We are also extending the Sailing Clinic sessions on the same dates.  So on 11 Nov, 25 Nov and 9 Dec, Matt French (our Chief Instructor) will be available from 9:15 to 11:30 to run Improver Sessions or Race Coaching.  The charge for these sessions is £25 per hour for up to four people.  If you are interested please book with the Office.
On the same three dates (11 Nov, 25 Nov and 9 Dec) we will be running Team Grafham, but at the revised time of 1:30pm to 3pm.  Book with the Office in the same way as at present (the charge is unchanged at £5 per head).