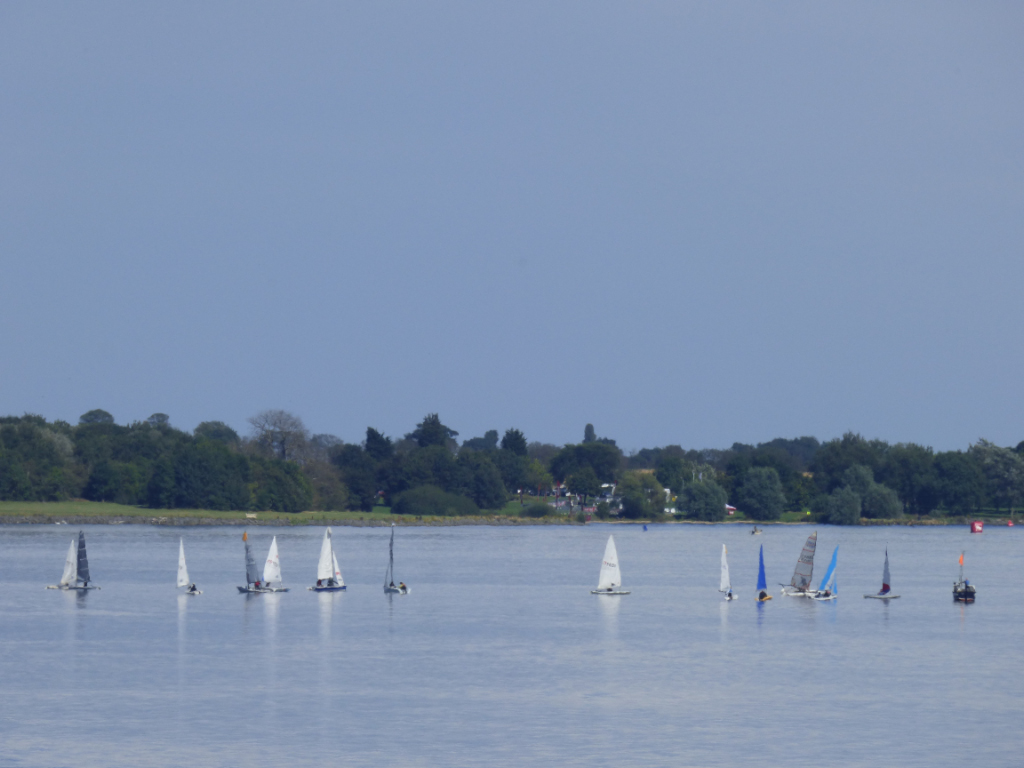 Sociable Saturday yesterday went from one extreme to the other with winds from 0 to more than 20 knots during the day. Let's Try Windsurfing and Club Coaching got underway in a pleasant breeze. Coaches Matt French and Mandy Sweet decided to tax the sailors' brains as well as their sailing skills by arranging a 'treasure' hunt. The sailors had to follow the RIB from buoy to buoy and read the letters stuck on them to decrypt the mystery word; however before the sailors could collect all the letters a squall was seen approaching and everyone was sent ashore, just in time as the Coxswain closed the water while the squall turned the water to white horses.
The Sociable Saturday sailors enjoyed cake (this seems to be a consistent theme) while waiting for the wind to calm down.
Race Officer for the afternoon races, Ian Rawet, was confident that there would be a nice breeze by 3pm. Hopeful racers, windsurfers and Team Grafham Sailors all went afloat in a flat calm which persisted for the first leg of the race. Patient types crawled round the course while less patient ones headed for shore, passing Team Grafham who were taking advantage of the calm conditions to practice capsize drill. Finally the promised wind arrived, and the patience was rewarded, with Nicholas Piano winning in a Pico. Everyone headed for shore and got back before yet another squall turned the flat water to white horses again.
The mystery word was 'Spinnaker'