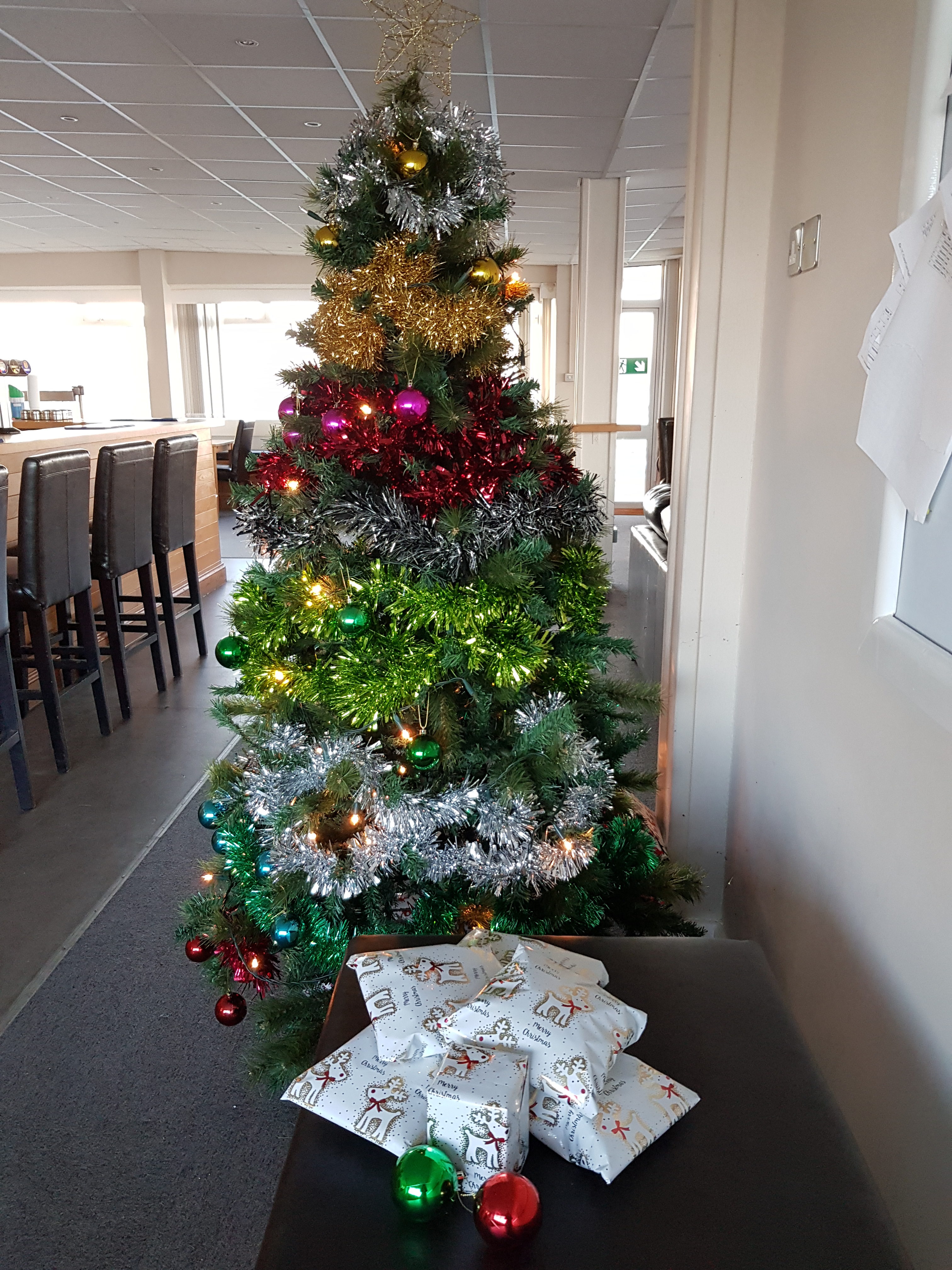 On Sunday 16th December it is Christmas Party time. The action kicks off with the Pursuit Race (click for NoR and SSI) followed by Christmas Lunch. If you haven't already booked for lunch there are only a few places left so contact the office or ask the kitchen.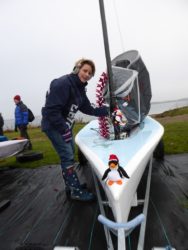 The possible courses for the Pursuit Race are shown in the SSIs and the chosen course will be displayed in the cafe from 10:30. The first start is at 11:00. There are two separate events, running over the same course at the same time. The Standard race is for boats faster than the Laser 4.7 and the Slow race for boats slower than the Laser 4.7. Laser 4.7s may sail in either race. The slow race will also be coached by Matt. Both races finish at 12:15.
Why not decorate your boat for the race to get into the festive spirit? Some people are more competitive about the decorations than the race. Be sure to check the status of the slipways before launching – it would be a pity to lose the decorations in the mud.
At 13:15 will be the prize giving for the Pursuit Race and the First December Handicap race followed immediately by lunch. There will also be a prize for the best dressed boat/sailor.
After lunch there are games – Pass the Parcel and Port and Starboard – those who have been to the lunch in recent years will know what that is about. After that the Commodore's comments and a raffle.