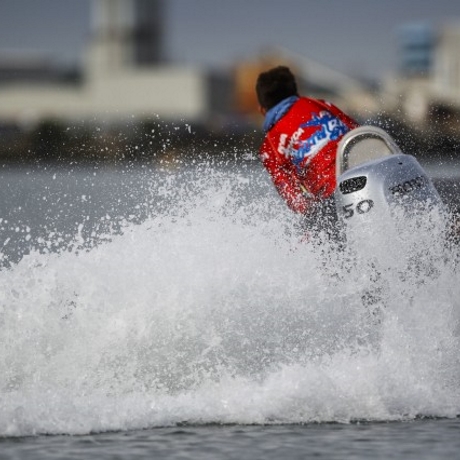 Grafham Water SC youth member Ben Hall represented the club at the National Final of the Honda Youth RIB Challenge, held at the Southampton Boat Show on Sunday 25th September. Ben returned a very creditable 7th place.
Last year, Ben came second as a 12 year-old in the 8-12 category: this year, at 13 years old, he was one of the youngest competitors in the 13-16 age group.
The full results are available here.