On The Water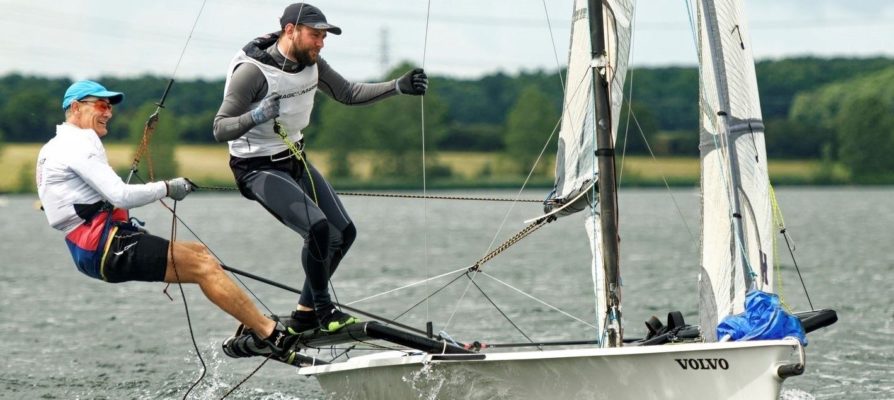 Activities for club members on the water include fleet and handicap racing on Sundays and Wednesdays, sociable sailing on Tuesday mornings, Friday evenings and Saturday afternoons, as well as windsurfing, wingfoiling and stand-up paddleboarding. The club is open for informal on the water activity every day apart from Christmas and New Year. A flag system is used to denote when the water is open and if any restrictions apply.
More information on the rules, sailing instructions and courses used for club racing can be found at Club Race Management
Club Racing
Sundays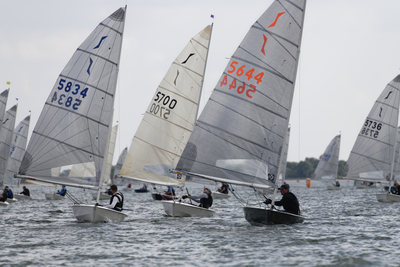 Sunday racing occurs throughout the year and is arranged into seasonal series. There are three races back-to-back with four starts.
Wednesdays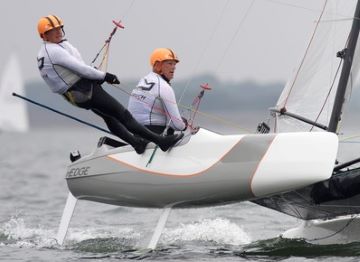 Racing is held on Wednesday evenings from April to the end of August. There are three handicap starts. After sailing a pre-booked evening meal and drinks are available from the top-deck bar.
Fleets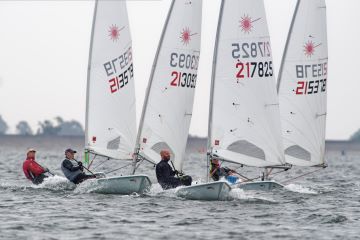 We welcome all classes of boat. Club racing includes starts for popular one-design classes as well as handicap starts for a wide range of single handers, double handers, asymmetric monohulls and catamarans.
Other On Water Activities
Windsurfing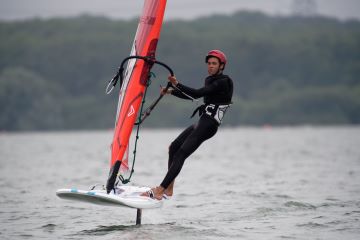 There is a very active windsurfing community at Grafham Water SC. There are two launching areas, one to the east of the clubhouse and one at the extreme west of the grounds.
Paddleboarding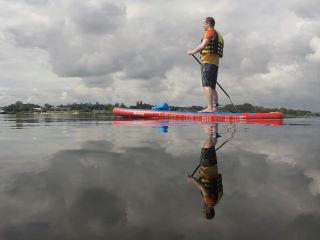 The club now has a fleet of new stand-up paddleboards that can be hired by members. There is also a special membership option for those who just want to paddle round the lake.
Model Yachting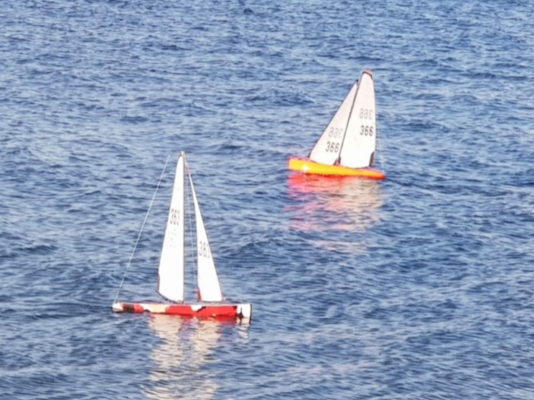 The Grafham Water Sailing Club Model Yacht section began in 2020. Enjoy the cut and thrust of racing without getting your feet wet.
Sociable Sailing
Tuesday Group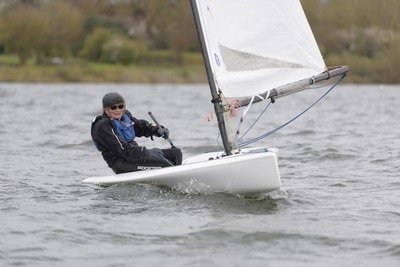 The Tuesday Group is a chance for some friendly sailing supported by an experienced club sailor to help you develop your sailing skills. The group is open to everyone and extends the session with tea and cake.
Friday Evening Racing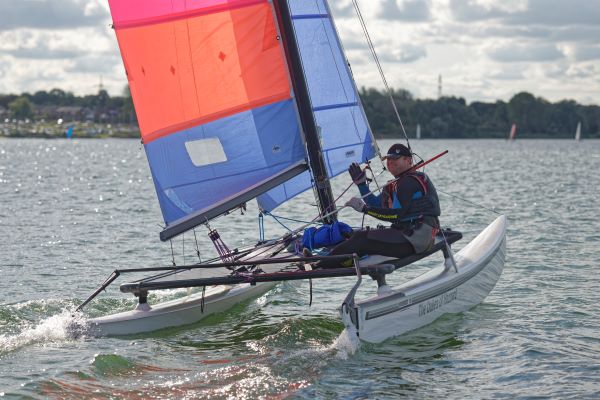 Start the weekend with our informal summer evening racing giving an opportunity to try different boats, sail with different people, and improve your racing and sailing skills in a relaxed format.
Sociable Saturday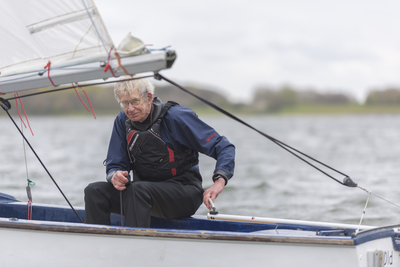 Sociable Saturdays have a racing focus and are aimed at improvers who want to try racing in a friendly environment. The racing normally starts at 2pm following on from the morning club coaching sessions.
Coaching
Adult Coaching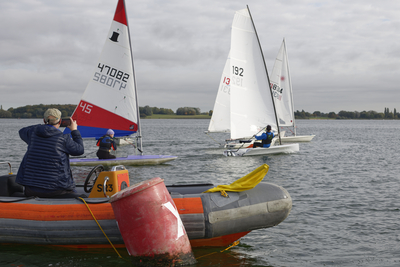 Adult coaching takes place on Saturday mornings. The group meets at 10:00 for a briefing before going afloat. These sessions are designed to help you to improve your sailing skills in a relaxed, supervised environment and lead on naturally to "Sociable Saturday" racing.
Team Grafham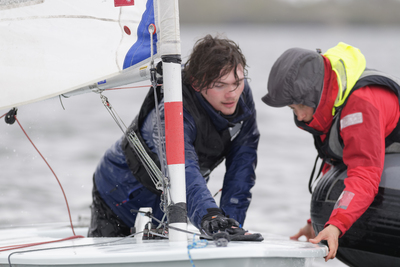 Team Grafham caters for young sailors aged 8 upwards, who have achieved RYA Stage 2, with a range of experience. Team Grafham Intermediate provides an opportunity to develop skills and confidence. We include race training and seamanship skills for the more experienced sailors in Team Grafham Advanced.
Powerboating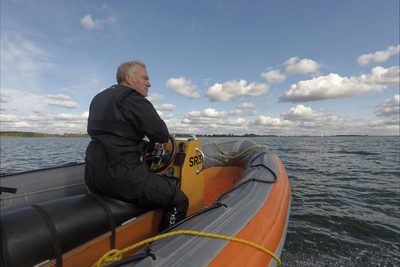 Our safety fleet consists of seven Searider RIBs manned by qualified powerboat crew. We offer formal RYA courses and coaching to enable you to improve your skills, including a one-day Powerboat Improver session which aims to build confidence to be part of the safety team.
Get Afloat
Club Boats and Boards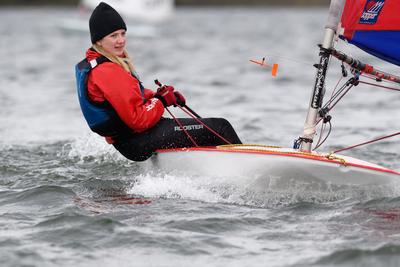 The club has a fleet of dinghies, windsurfers and stand-up paddleboards that are available for members to hire.
Crew Register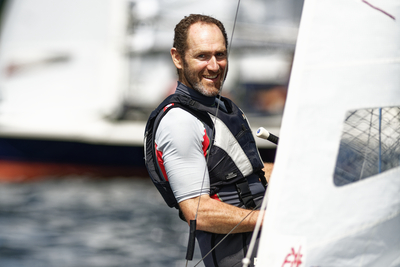 The crew register allows members who are looking for a crew or who would like to crew for someone to get in touch with each other.
Boats for Sale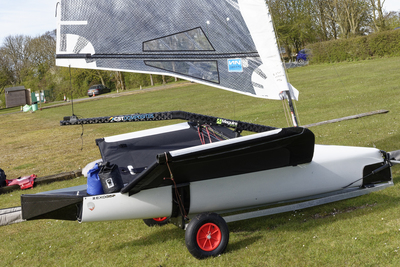 The Boats for Sale page gives details of boats that members would like to sell.