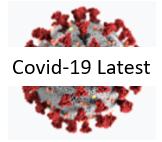 News
We are looking for a part-time coxswain. More details here.
Please note the office and water opening and closing times. 
Duke of Edinburgh Club Championship
Sunday 19th September. Entry is now open via WebCollect. Please ensure you read the Sailing Instructions.
Wednesday Afternoon Racing has now started
The first Wednesday afternoon racing featured a gorgeous warm sunny afternoon with a gusty 15kt breeze. Six races were sailed on 3 different courses, with races lasting around 12-13 minutes for 2 laps. Races 1 & 2 were around a thin isosceles triangle, with all the boats making near perfect starts. Pete Windsor won the first, and John Aston the second.
As the wind shifted, to achieve a slightly better beat, encouraged by the quality starting in the first two races the same course was sailed in the reverse direction for the next pair. Even the running start proved no obstacle to the sailors and off they charged. Chris Clarke won both of these.
The final two races returned to upwind starts, but the downwind featured a slalom using anchored yachts as the turning points.  Brilliant starting from Chris had him looking good for another win, but John recovered to take race 5, and Pete won race 6.
Next week we need to start racing at 1530, so briefing and course setting will at 1515 around flagpole 2.
The changing rooms are now open, with limited capacity. It is important to understand the Operating Procedures before using the changing rooms.
Duke of Edinburgh Club Championship
This will be on Sunday 19th September. More information and signing on coming soon.
Click for Open Meeting Information.