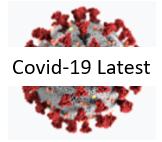 News

The rules seminar is now rescheduled for Tuesday 18th May. Sign up via WebCollect.
The club is pleased to announce the launch of the new Grafham Water SC Photo-Gallery. We have partnered with award-winning sports photographer, Paul Sanwell to have great photos taken of Club and Open Meeting sailing at Grafham throughout the year.

Paul has already visited Grafham three times and taken over 100 photos of Sunday racing, Saturday and Team Grafham sailing, and the RS200 open meeting, most recently Sunday racing on 25th April. You can view or buy the photos online at the new Photo-Gallery here. Prices start at £5.99 for a digital download.
The changing rooms are now open, with limited capacity. It is important to understand the Operating Procedures before using the changing rooms.
Before visiting the club please read the FAQ about operations from 12th April.
Cafe Update: the cafe will be open for takeaway this weekend and on Wednesday evening for outdoor table service.
Here are the Notice of Race and Supplementary Sailing Instructions for the Wednesday Evening Series. The Sunday Summer Series.starts on Sunday (2nd May), click for the Notice of Race and Supplementary Sailing Instructions. Please check these carefully as there are some changes.
Membership renewal letters have now been emailed out and Instructions to amend your membership subscriptions can be found here.
Click for Open Meeting Information.