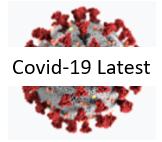 News
Sunday 17th October: the Perry Road will be closed after the Buckden Roundabout. If you use the A1 to get to the club you will need to find a new route.
This weekend (16th-17th October) is the Laser Masters Inlands. Click for Online Noticeboard.
Online entry for the Catamaran Open Meeting on 30-31 October is now open here.
We are looking for a part-time coxswain. More details here.
Please note the office and water opening and closing times. 
RS Inlands

The RS200s, 400s and 800s enjoyed breezy conditions at the club on Saturday and Sunday 2nd and 3rd October. Visit the photo gallery for spectacular pictures of the action and the prize-winners.
Latest on Wednesday Afternoon Racing
Wednesday afternoon sailing took place again on 13 October in great conditions: sun and a gentle 8 to 10 knot Westerly breeze.  Racing started at the earlier time of 1500.  Five races were held in all, with the (relative) novelty of a downwind start for races 3 to 5.  Mike Leaver (Laser) won Race 1 from Nigel and Fiona Denchfield in their Lark.  Dave and Jen Philpott (Flying Fifteen) were persuaded to join for Races 2 to 5 and took line honours in every race.  Mike Leaver though was again winner on corrected time of Races 2 to 4 and Barrie Holden made it a Laser 1,2 in Race 3.  Persistence paid for Dave and Jen and eventually in Race 5 they were able to eke out a sufficiently large winning margin to be winners on handicap, again from Mike.
We plan to continue the series until the clocks go back, so please come and join if you are able. First start next week will be at 1445 with briefing at 1430
The changing rooms are now open, with limited capacity. It is important to understand the Operating Procedures before using the changing rooms.
Click for Open Meeting Information.