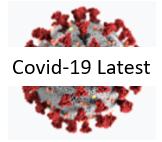 News
The club phone line is currently out of order. If you need to phone the office, please use the mobile, number 07943 196522.
The brand new Grafham Water SC website is launching soon. It will feature a new layout, a special member's dashboard page and simplified navigation. More news next week!
We are looking for a part-time coxswain. More details here.
Please note the office and water opening and closing times. 
40th Grafham Grand Prix
The postponed Grafham Grand Prix from 2020 is scheduled for 2nd January 2022 and entry is now open via Sailjuice at  www.sailjuiceseries.com. Members are advised to enter early as we are restricted to the first 200 paid entries. The fee includes a pasta dish after sailing, trackers and is being sponsored by Sailing Chandlery. Click for the Notice of Race (revised 5th Nov).
This is a very special anniversary regatta as it marks the 40th edition of the event first started by former commodore, Peter Waghorn in 1980. It has always attracted a large entry from both club members and visitors alike and is the premier event of the Grafham organised calendar. We plan to run three race tracks in a similar format to the previous few years, a fast track windward/leeward and trapezoid tracks for the medium and slow fleets.
The changing rooms are now open, with limited capacity. It is important to understand the Operating Procedures before using the changing rooms.
Click for Open Meeting Information.