Boats for Sale
The Club is pleased to advertise details of boats that are for sale. This service complements existing arrangements via the Club notice boards. You are expected to make a donation to the Club in the same way as is customary for advertisements posted on Club premises.
Boats currently available
Note that Grafham Water Sailing Club accepts no liability for the following advertisements: responsibility for their accuracy lies entirely with individual advertisers.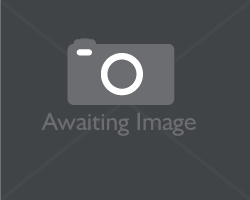 Class:
Built:
Length:
Price:
Location:
Contact: John Laxton
Email: laxtonja@gmail.com

Wanted: a solo rudder and stock, any condition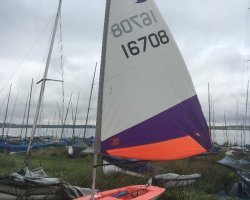 Class: Topper
Built:
Length:
Price: £375
Location: GWSC F40
Contact: Rick Screaton
Email: rick.screaton@gmail.com

Sail no 16708

Topper sailing dinghy 'Topsy Turvey'. Includes centre main rig, plus 6 to 1 downhaul, launch trolley (non-standard) and boat cover. Good condition - a good starting boat for a young sailor.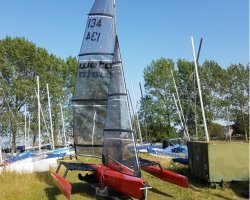 Class: Weta Trimaran
Built: 2008
Length:
Price: £5,500
Location: Grafham Water SC
Contact: Chris Best
Email: chris_s_best@hotmail.com

Weta trimaran with red hulls, black screecher (kite).  New Zealand design, not too many in the UK.  Owned from new, comes with launch trailer, (and road trailer which needs new tyres), spare set of carbon foils, new and unused cover for transport/storage, rigged cover is one season old.  Original sail wardrobe of Gaastra jib, Gaastra main and screecher.  Hardware all Ronstan.  Reasonable condition.  Easy boat to sail solo or with the family, will do 16 kts in the right conditions but very forgiving and stable if you just want to potter around.  Outriggers will come off and the whole thing folds onto a trailer no bigger than a Laser.  Have more photos if you get in touch.