Sunday Series Racing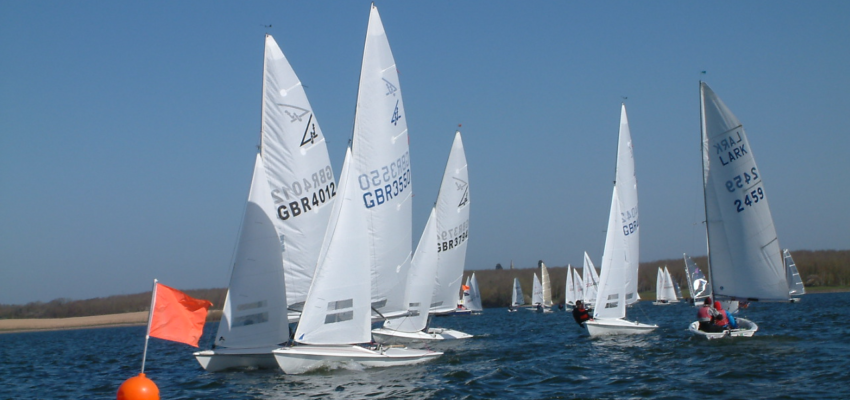 Sunday club racing takes place weekly throughout the year (except when the water is closed). The races are organised in seasonal series. All racing is started and finished in the vicinity of a Committee Boat, from which the racing is controlled. Courses use a combination of club marks and special marks which may be pillar buoys or dan buoys.
The current Sunday programme consists of three races sailed back-to-back starting at 11:00. There are four different starts for the various fleets. 
Other events in the club calendar include the August Bank Holiday regatta and the Duke of Edinburgh Club Championship.
Signing on for racing, as well as the full programme for the current series, including Notices of Race and Sailing Instructions, can be found here. Please read this important information about the signing on process.
Click for racing handicaps in use at Grafham.