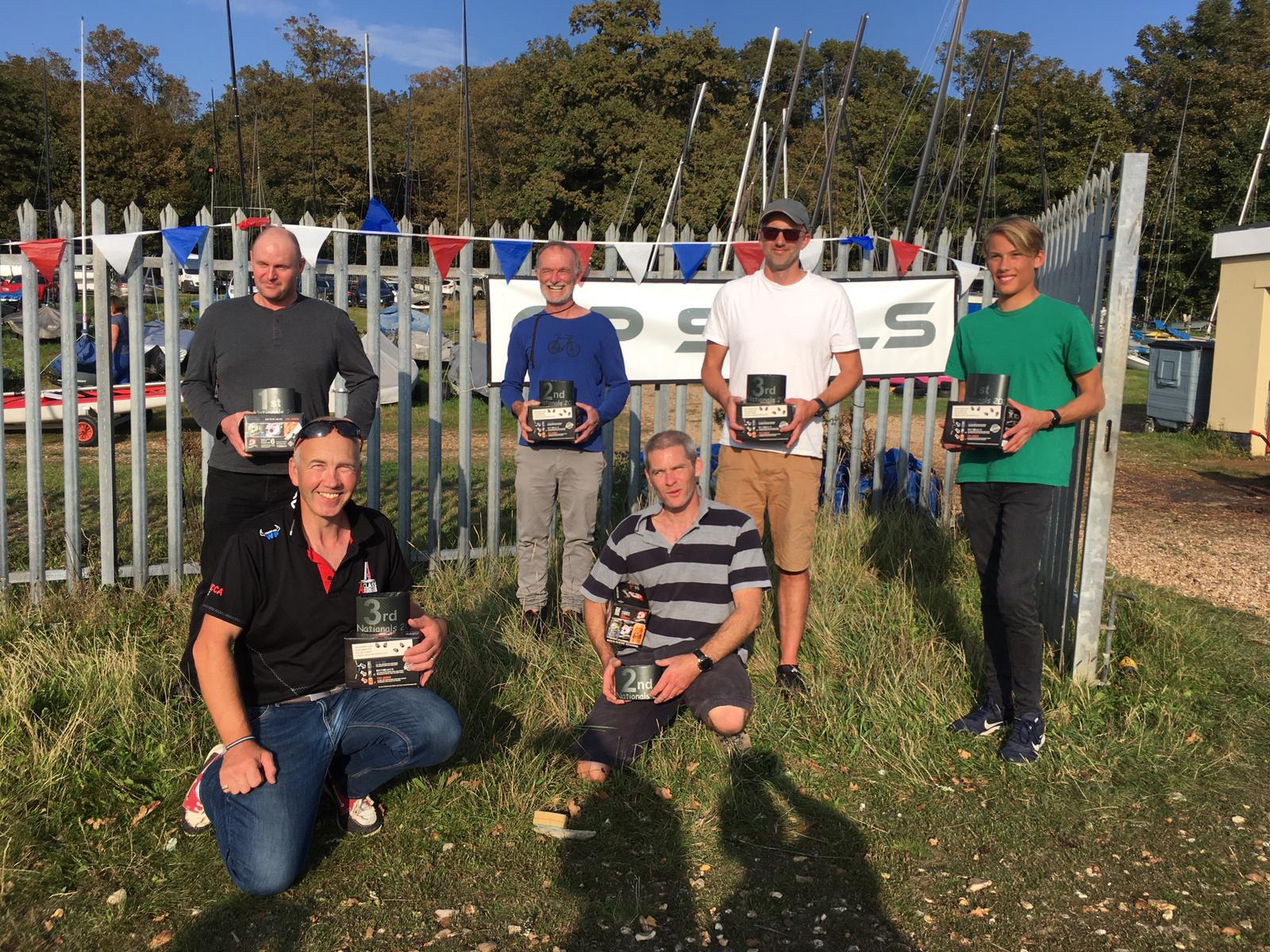 Report by Cat Fleet Captain Neil Klabe.
The A class National Championship was held over the weekend (19th-20th September) at Weston Sailing Club. It was split into two groups: the Foilers and Classics. Day one on the Saturday was raced in very gusty and shifty conditions and saw our own hot shot Julian Bosch show his skills at foiling down wind and score two firsts and a second overall and your own Fleet Captain Neil Klabe lead the Classic score board overnight. The next day saw a drop in the wind which was not to the liking of the foilers, however Julian had done enough to take the title of Foiling A Class National Champion 2020 at the ripe old age of 16, and I came Third in the classic fleet which proves there is still life in the old dog.
Grafham did well in the other classes at the Weston Cat Open with Megan Smith, crewing for some chap called Dave White, coming second in the F18 Fleet and Tony Stokes and crew sailing The Edge in third. John Sweet and Will Smith also did well and came a close fourth.
A good time was had by all and we are looking forward to The Grafham Cat Open In October.