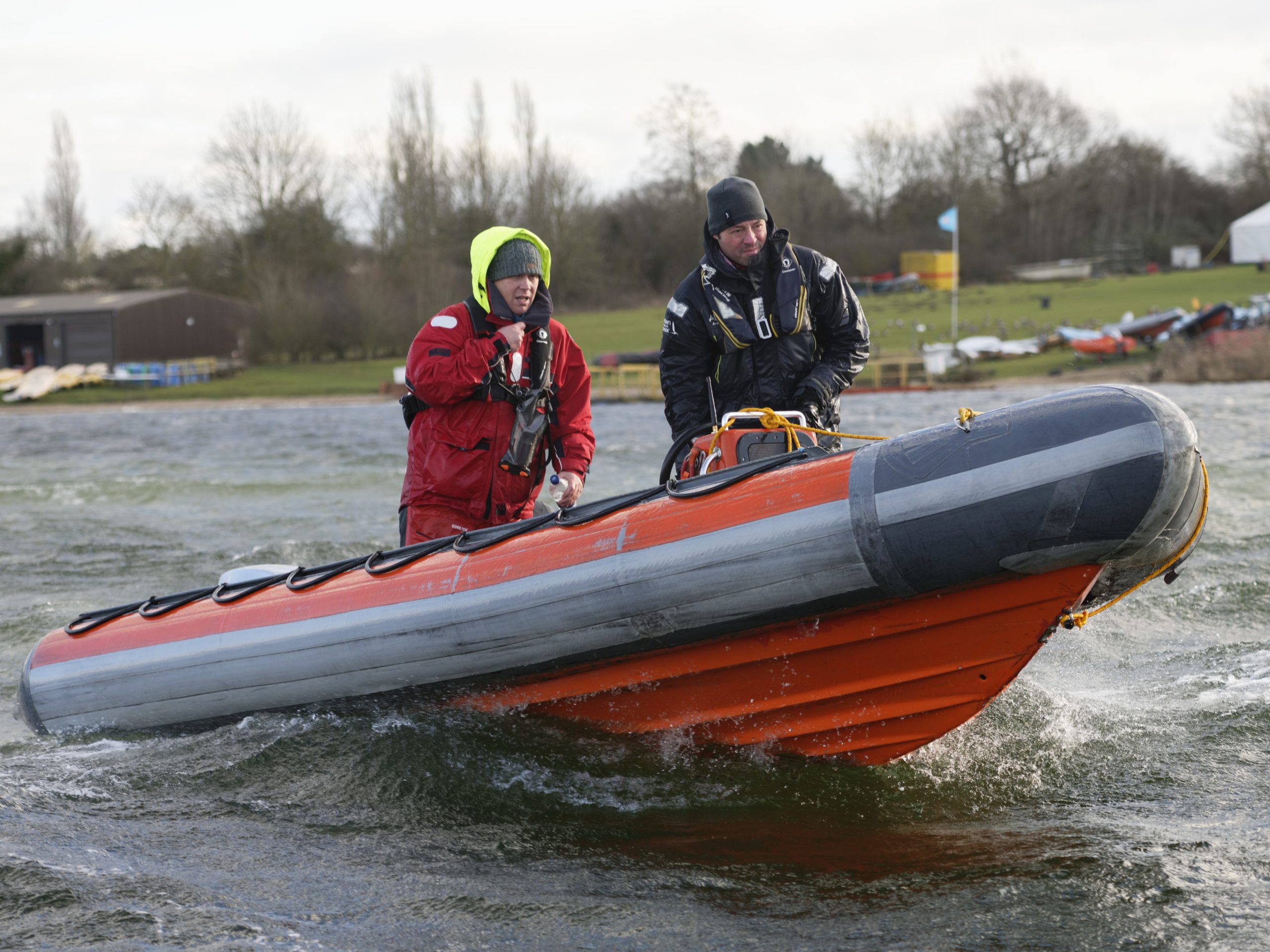 It was a bright, breezy start to the Powerboat Refresher Day and twenty two PB2 qualified members turned up to the briefing hoping for a reminder about how the club RIBs work, and a little oil for rusty confidence, but were treated to an afternoon of so much more. We split into two groups; one started on mark laying, the other on powerboat rescue and we swapped at half time.
The mark-laying group got hands-on in pairs on land with the new GPS gadgets; setting a waypoint and finding a mark that was a set distance away on a particular angle. Then we took our new skills onto the water; taking turns driving, manning the radio, using the GPS and streaming the mark. it was fun helping each other remember what to do, and at the same time gaining an understanding of what the race officer is measuring. After a short break we swapped over and went out in another RIB to play with some capsized dinghies; a Dart 16 and a Laser 2000.
As a single-handed Laser sailor I'm not at all familiar with either of these boats, so it was really useful to learn the tips and tricks to righting them from their completely turtled starting position! I was glad we didn't need to actually go swimming to do this! The wind had become quite exciting by this point and a few squalls came through, so it was the ideal scenario to train in.
Suddenly there was a call over the radio that there had been an incident and a casualty needed rescuing. The poor course leader, Andrew, had suffered a leg injury and needed to be brought ashore on a spinal board. Everyone had a task to do, and the team calmly brought the casualty safely ashore.
The day went brilliantly and everyone involved came away more confident and better prepared for their duties on the water. A big thank you to all involved, especially to Andrew who turned out to be absolutely fine except for the hole he discovered in his drysuit!