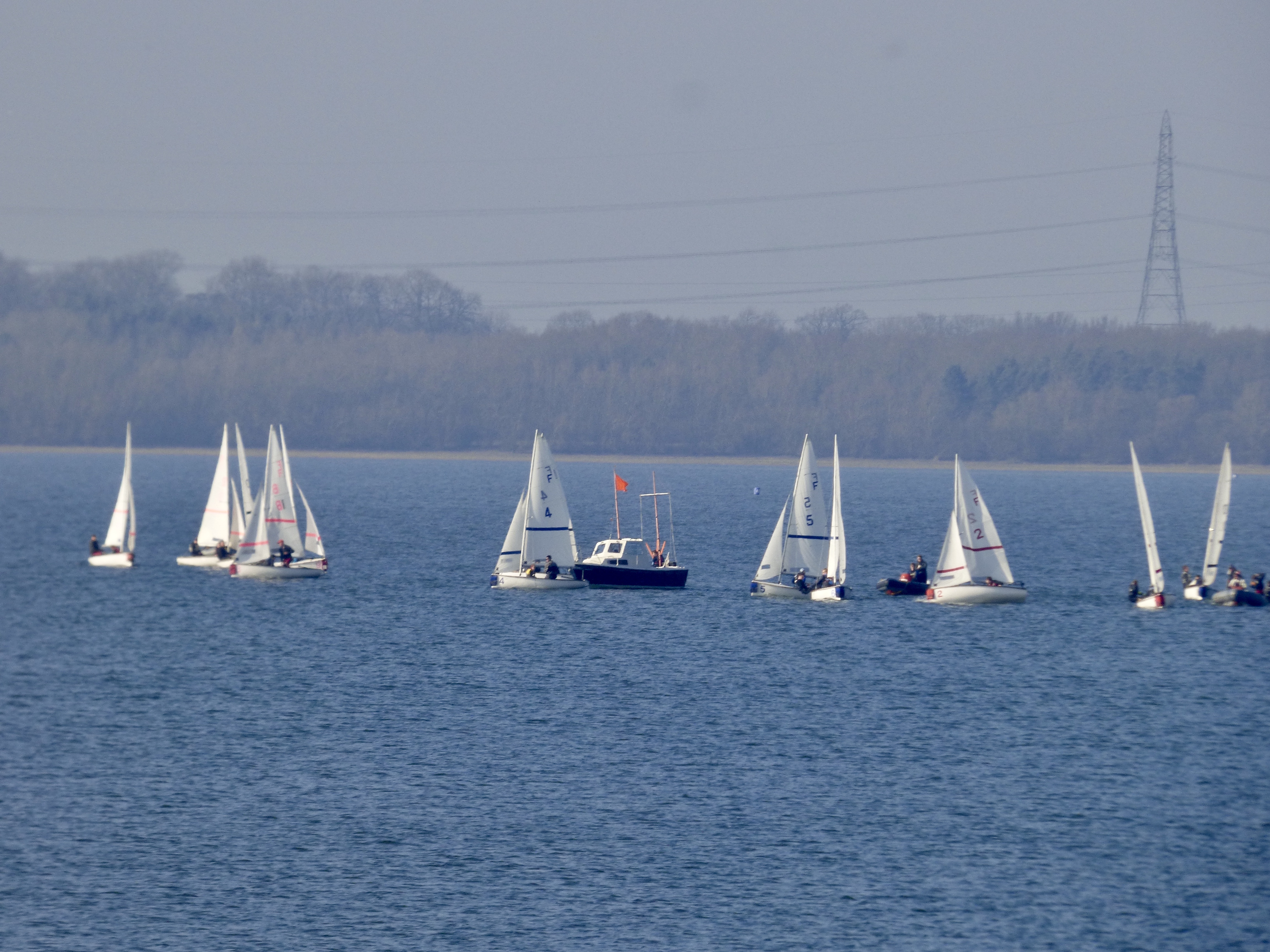 On 1st-2nd February 2020 Grafham welcomed 15 teams of students from 7 universities across the area for the Midlands area Qualifiers for the British Universities Sailing Association (BUSA) team racing championships. This was hosted by Cambridge University, who are members of GWSC and was sailed in Fireflies.
The event consists of 90 six-minute races between pairs of teams with continuous races and teams changing over on the pontoon after each race.
On Saturday racing had to be abandoned after only 11 races due to very strong winds. An early start was planned for Sunday, when the forecast was somewhat kinder, in order to try to complete the full schedule of races.
The organisation was very slick and fortunately the weather co-operated, although there were still strong gusts and some capsizes, allowing the event to be completed on Sunday. The three Cambridge teams all qualified, congratulations!
It was a pleasure to host this event again and we look forward to the finals at Grafham on 13th – 15th April. We wish the Cambridge teams good luck.
A full write-up is available here.