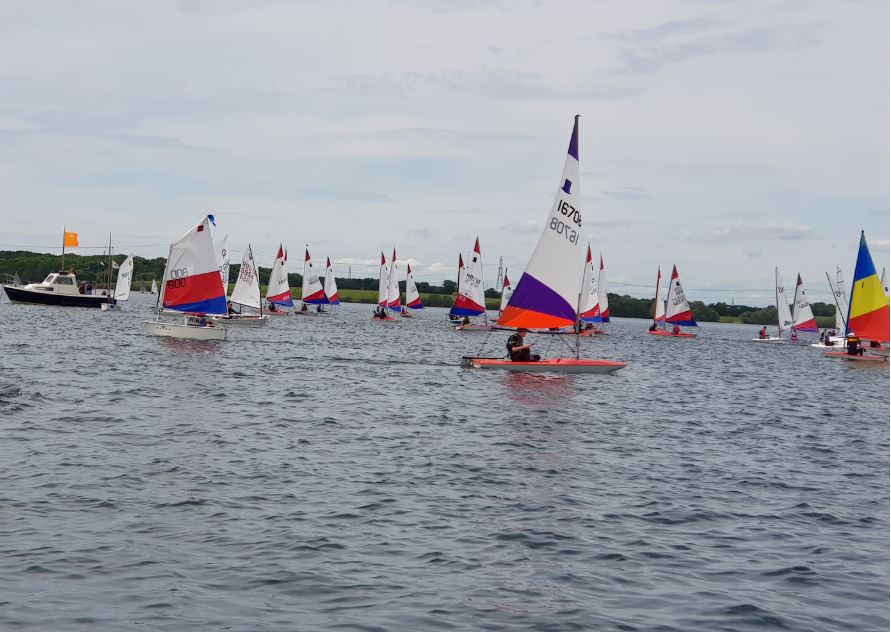 The first event in the 2019 Cambridgeshire Youth League took place at Grafham on Saturday 1st June. In fact it should have been the second event but bad weather caused the first, at Cam SC to be postponed and that is now scheduled for Saturday 8th June.
35 young sailors from Grafham, Cam, Hunts and Ely Sailing Clubs enjoyed sunshine and mainly light breezes to sail three races round a trapezoid course set by Race Officer Gordy Baines.
The largest fleet was the Toppers, there were also 7 Optimists, 3 RS Aero 5s, an RS Feva and a 2000.
The event was won by Grafham RS Aero sailor Jonathan Bailey,
with Grafham's James Clarke second in a Topper.
Amelie Hacker from Hunts finished in third place.
Grafham's Jodie Jackson won the Endeavour prize.
The full results can be found here.
The remaining events after Cam SC on 8th June are: 13th July at Ely, 7th September at Hunts and 12th October at Paxton