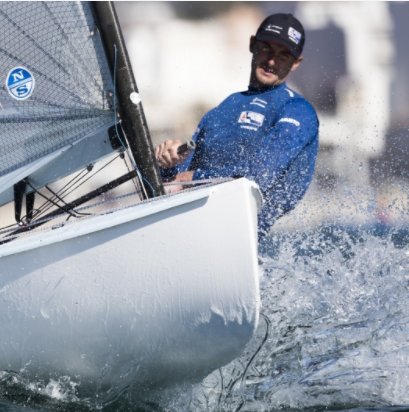 The America's Cup World Series and the Christmas Race ran in Auckland, New Zealand from the 17th to the 20th of December 2020. It was the first opportunity for all the teams to race against each other on their second AC75s ahead of the PRADA Cup Challenger Selection Series in January and February 2021 and the match for the 36th America's Cup in March. The Prada Cup, to select the challenger in the final was held in mid February.
The UK was represented by Ineos Team UK, with their AC75 Britannia. Former Grafham Water sailor and Olympic champion Giles Scott is onboard the UK boat in the role of Tactician. Giles learnt to sail at Grafham in an Optimist at the age of six before progressing to Topper, Laser and then to his Gold Medal in the Finn class at the 2016 Olympic Games in Rio.
We were disappointed that Ineos Team UK were not successful in the Prada cup, but look forward to following Giles' career in future.
There is a full profile of Giles' sailing career, including his time at Grafham at Tactician, Giles Scott – INEOS TEAM UK and you can follow the progress of the team at www.americascup.com