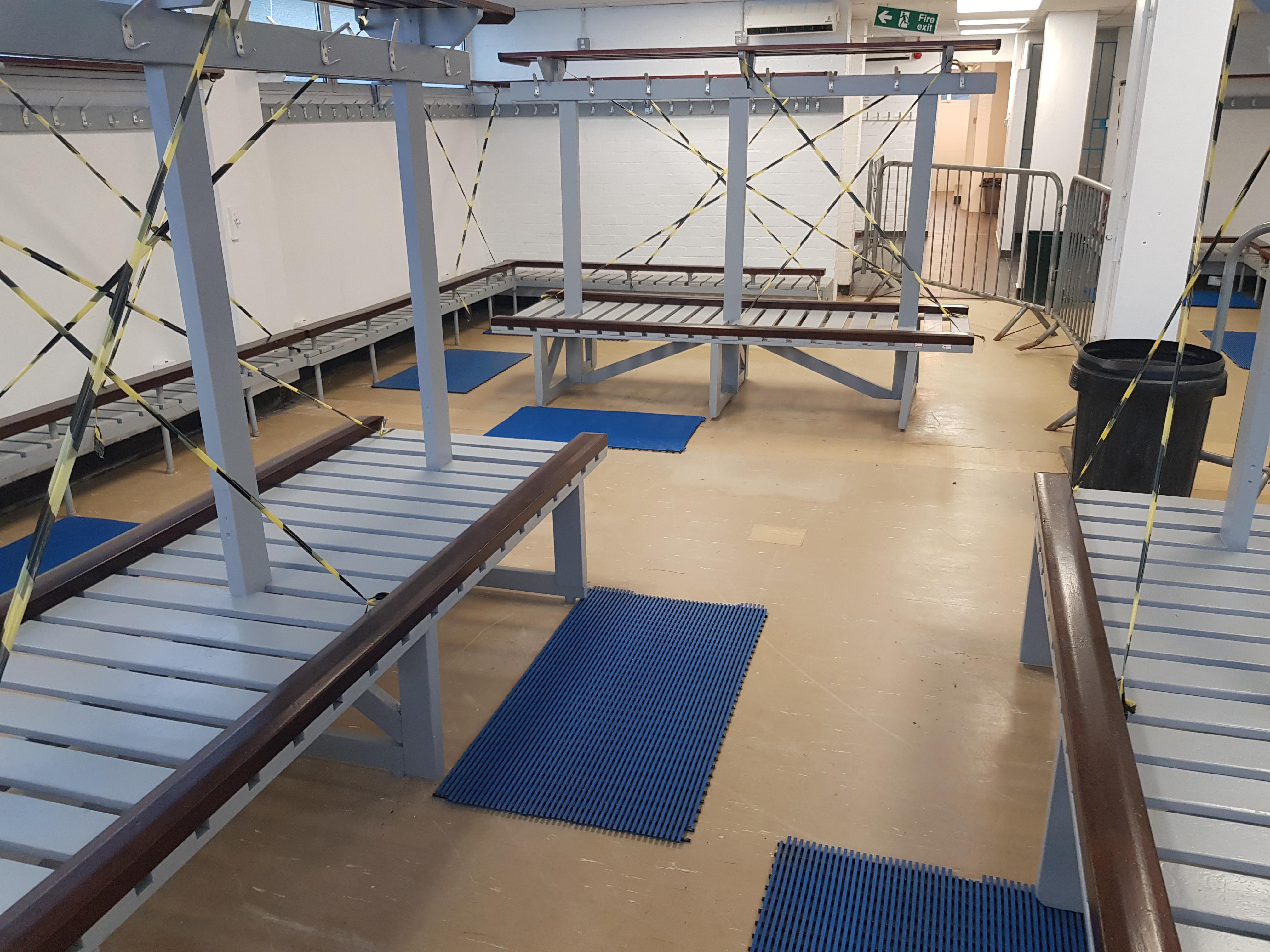 Please note the changing rooms are currently closed. This page will be updated when we are able to reopen them.
From Sunday 6th December we are reopening the changing rooms. There will be limited space, with room for 20 in the Gents' and 10 in the Ladies'. We continue to ask members if they can to change at home or in their cars.
Please watch this three-minute video which will explain how the changing rooms will operate.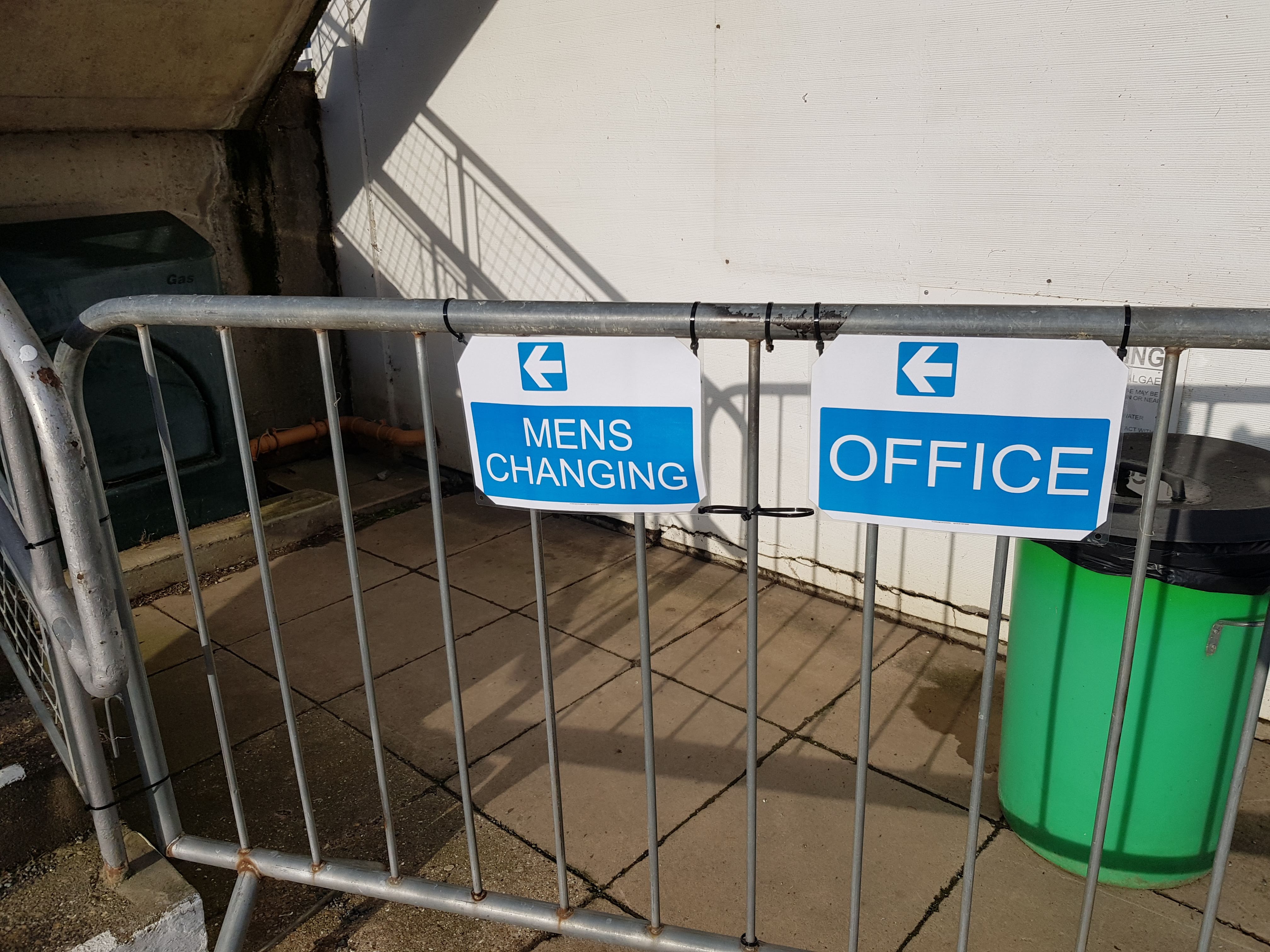 Access will be controlled by a token system. Please take a token from the hook at the bottom of the steps – ladies on the left  and gents on the right. If there are no tokens available there is no space inside so please wait until someone returns a token. Access to the office is also now via the right-hand steps to the front door. You only need a token to use the changing room, not for the toilets.
Use hand sanitiser before entering. Follow the one way system through the toilets and into the changing area and find a space. Available spaces are shown by blue mats, please do not use a section of the benches that is closed off with yellow and black tape. There are bottles of disinfectant spray and paper towels, please spray and wipe down the bench area and pegs before and after use.
In the gents please follow the floor arrows to find a free space and when you leave follow the one-way system marked by floor arrows to the fire escape door. In the ladies find a free space and leave by the fire exit. The doors and windows must be kept open at 
all times to ensure adequate ventilation. Please don't close them, no matter how cold it is!
Do not leave any belongings in the changing room, anything left will be removed and put outside. When you leave, please sanitise your hands, spray and wipe down your token and return it to the hook where you collected it from. Do not take a token with you away from the club house.
At the moment the showers remain out of use. This system and everyone's safety depends on all members following the rules, so please do not abuse the system and jeopardise the club's Covid-secure operation.