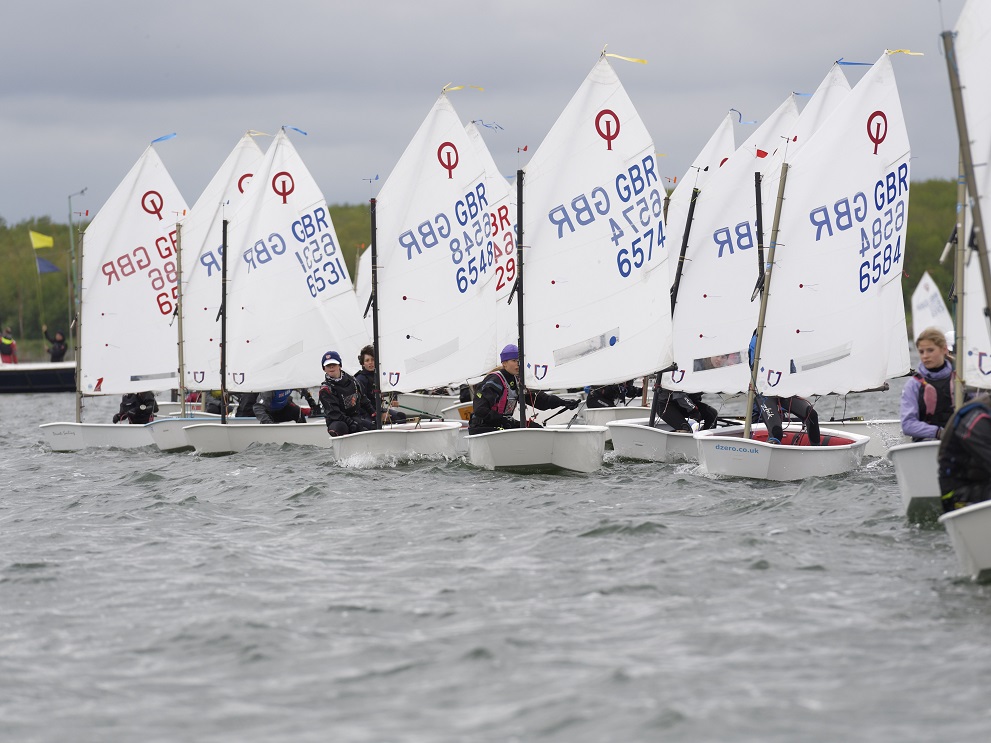 After 20 Open Meetings and 3 Championships, the 2021 open meeting season at Grafham Water SC is finally over.  
The season started shortly after lockdown finished in April with the Youth Regatta and Optimist Easter Egg and finished with the 420 End of Seasons in November. 1,500 boats have visited the club in this period. The start gun has been triggered an estimated 200 times, and the black flag used more than once.
Thanks and congratulations are due to Nigel Denchfield and the army of club volunteers for the huge effort invested. The club has received some fantastic feedback from visitors and classes about the high standard of racing, facilities and welcome offered by Grafham Water SC.
A full report can be seen in Yachts and Yachting at https://www.yachtsandyachting.com/news/244813/They-think-its-all-over
Now it's time to look forward to the New Year and we are pleased to release the Open Event calendar for 2022.
As well as the normal favourites, the club is also hosting the NSSA Schools championships, the Sprint 15 icicle, a Streaker open meeting and the Moth Inlands. Camping facilities and motorhome spaces will be available to our visitors as well as hot showers, evening meals and our welcoming bar. More information will be published as details unfold here.
| | | |
| --- | --- | --- |
| Month | Date | Event |
| January | 29/30 | 29er Winters |
| March | 13 | Sprint 15 Icicle |
| | 19/20 | Ovington Inlands |
| April | 2/3 | ITCA NS3 |
| | 15/16 | Easter Egg & Youth Regatta |
| | 23/24 | Moth Inlands |
| May | 14/15 | RS600/Streaker/Dzero inlands |
| | 21 | Cambs Youth League (to be confirmed) |
| | 28/29 | FF Inlands |
| June | 18/19 | Eastern Region Junior Championships |
| July | 24-30 | NSSA |
| September | 10/11 | Solo Inlands |
| October | 1/2 | RS200/400/800 Inlands |
| | 15/16 | IOCA Inlands |
| | 22/23 | Catamaran Open |
| Nov | 5/6 | ILCA inlands |
| | 19/20 | 420 End of Seasons |
| Dec/Jan | 31/1 or 7/8 | Grafham Grand Prix. Likely date 7/8 Jan 2023 |