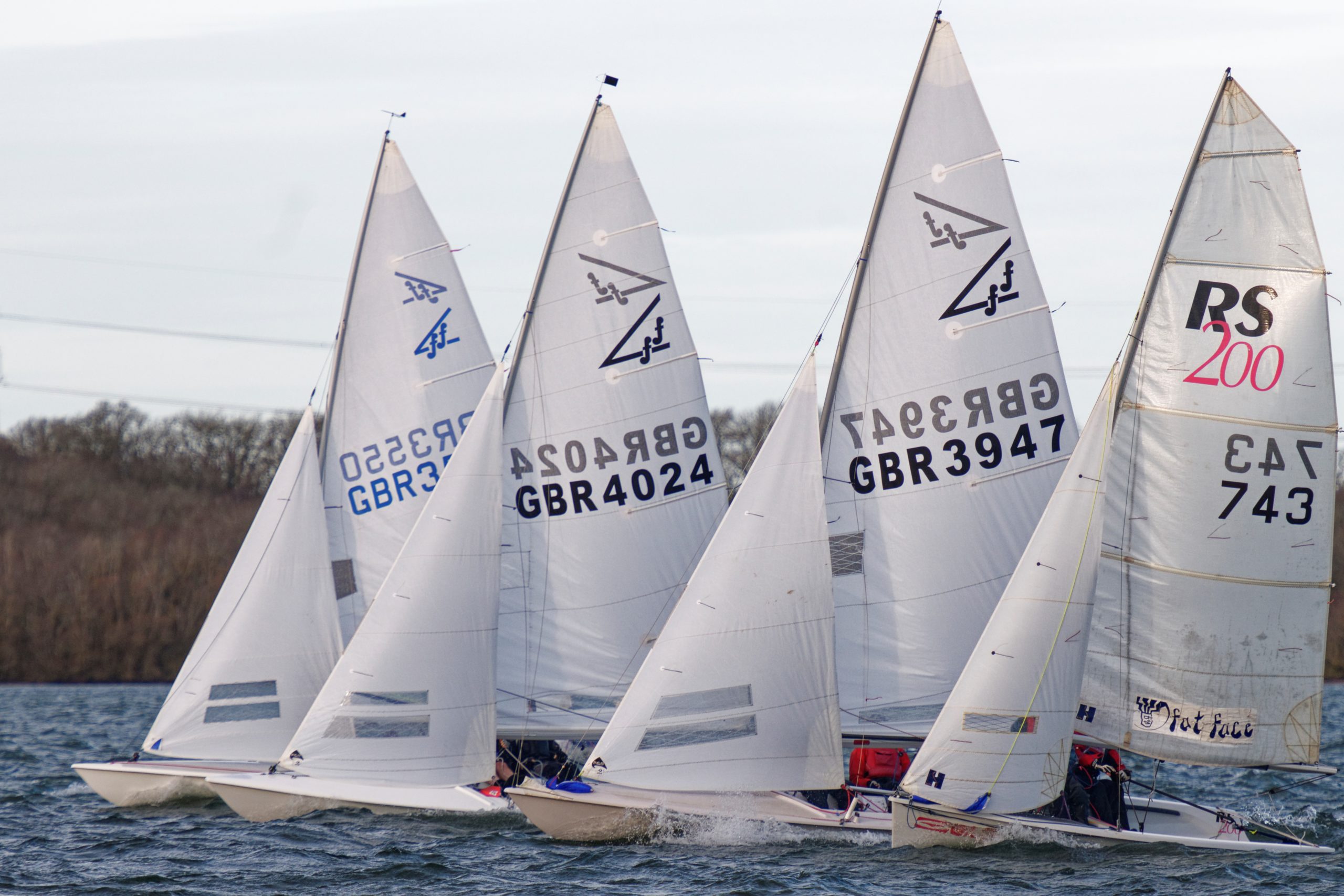 We kicked off 2022 in fine style with the New Year Regatta. Despite a forecast that was challenging, 42 boats took to the water and experienced mean winds of 15-18 kts, on top of which the occasional gust in the low 20s moved through. The mean axis stayed on 220 degrees all day, and the wind strength required a long opening beat, so the Committee boat anchored upwind of club mark R, allowing a 1000m beat off the line whilst keeping the windward mark significantly downwind of club W, well away from the lumpy wind around the windward shore. The bay between R and P allowed the leeward mark to be placed another 200m downwind of the start line. Three different race courses were sailed so that no one type of boat was favoured, and with all 3 races to count consistency was going to be the key to success. And so it proved…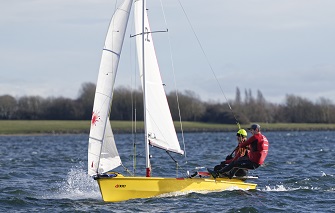 The tricky P course was sailed first, and once on the reaches – a mere 500m long – the boats lucky enough to pick a gust flew along. But then came the grind of a 1200m beat! The fast fleet were able to complete 3 laps at around 13-15minutes a lap, but the race team took pity on the hiking boats by giving them just 2 which was quite enough!
The 4000 of Reynolds/Bartoli took the win, closely followed by the RS500 sailed by team Curtis, the Radial of Tim Evans and the FF15 Kneller/Painter combination.The trapezoid came next and most of the fleet stayed out for it. This produced a different mixture at the top, but Curtis and Evans were still in there at 1 & 2, with the Heffernan/Howell 4000 in third.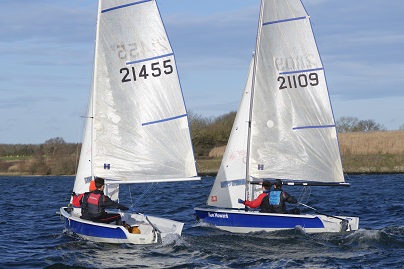 It was great to see so many young Team Grafham sailors joining in with the regatta, especially given the taxing conditions,
Overall, Tim Evans was a well-deserved winner, he was scarily fast! Second went to Reynolds/Bartoli and third to Kneller/Painter. A Radial, 4000 and FF15 – three very different boats. See the full results here.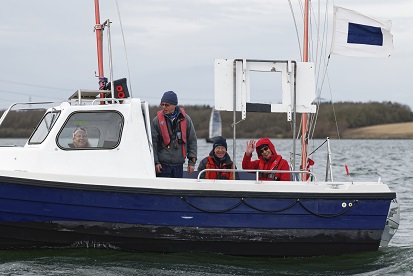 Many thanks go to the race management team who volunteered at quite short notice to create the event. The RIB teams of Bill & Katie Parish, Paul Sanwell, Ian Hewitt and Stephen Graham. The race courses owed their success to the accurate mark laying masterminded by Bill & Katie. In the Committee boat were Nigel Denchfield and the A-team of time keepers & recorders, Fiona Denchfield and Lynn Clarke, with Chris Clarke. It was extremely busy in the boat, especially when all those Solos and Lasers came through each lap, and the RO only managed to drink his cocoa near the end of race 2. It was very rocky-roly too, the team had to work hard to prevent clocks, flasks and other kit flying across the boat.