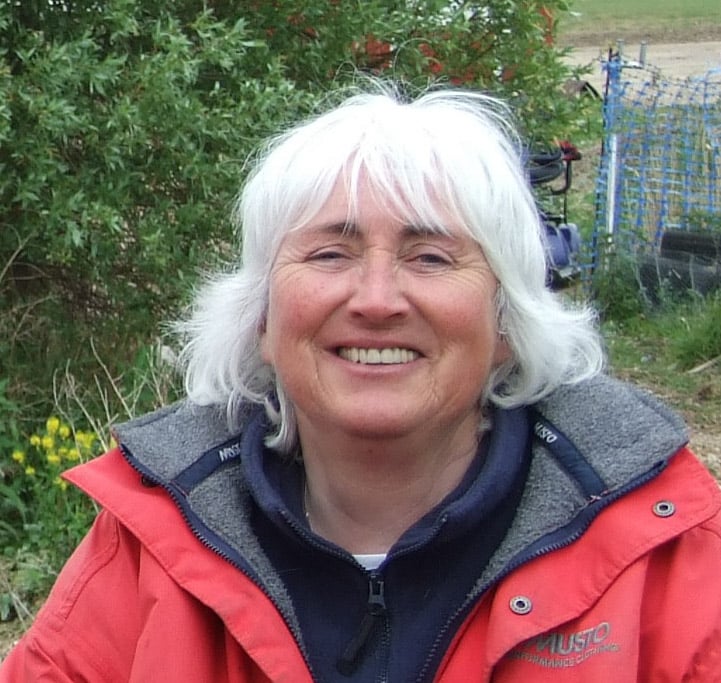 We were deeply saddened to learn of the death of Judi Figgures, former club member and a co-founder of Grafham Water Sailability. Judi passed away peacefully at her home in Huntingdon on Tuesday 28th November. She was an inspiration to many Sailability sailors and formerly a familiar, cheerful and friendly face around Grafham Water Sailing Club where she sailed her 2.4mR keelboat. We send our condolences to her family and friends.
Funeral arrangements: Friday 22 December
At 10.30 there will be a Committal Service at Peterborough Crematorium
(Peterborough Crematorium, Mowbray Road, North Bretton,Peterborough,PE6 7JE)
At 12.00 A Celebration of Judi's life at St Hugh's Church, The Towers, High St, Buckden, St Neots PE19 5TA.
St Hugh's Church is within the grounds of Buckden Towers, (not St Mary's parish church in Church Street).
Refreshments will be available after the Service at Buckden Towers.
Family flowers only, please. If you wish to make a donation in Judi's memory or in lieu of flowers, please send your cheque to: Macmillan Woodlands Centre Appeal, Supporter Donations, 89 Albert Embankment, London, SE1 7UQ
Judi loves colour; I think she would prefer bright colours at the Service to Celebrate her life.
If you can walk, please park outside Buckden Towers to leave parking space within the Buckden Towers grounds for those with mobility difficulties closer to the church.