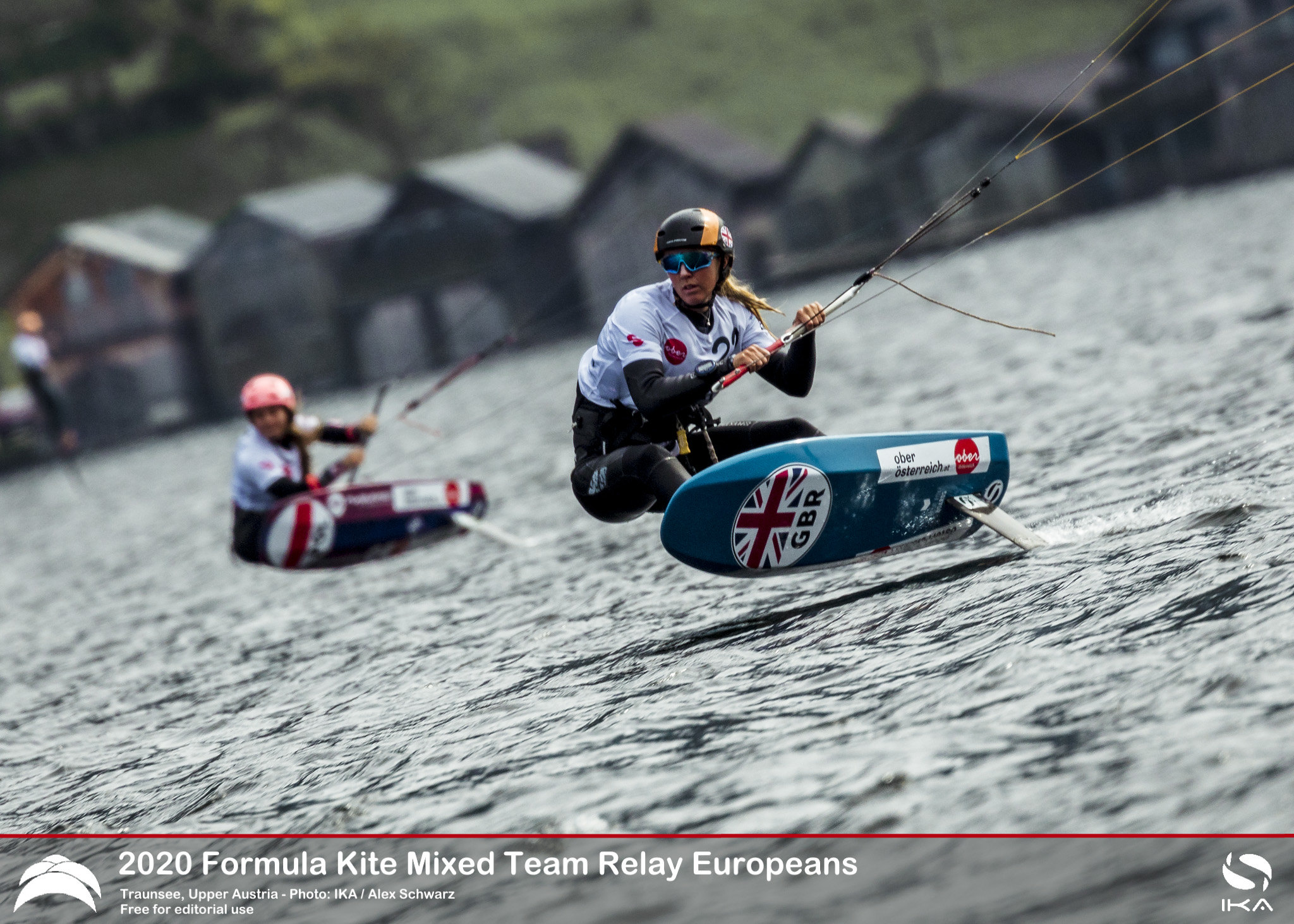 Congratulations to club member Katie Dabson who has won bronze at the recent Formula Kite Mixed Team Relay European Championships in Austria. This is the mixed relay discipline that will be used at the Paris 2024 Olympics.
Katie had her first taste of kiting in August 2018 when she kept her father Simon company at a lesson. Says Simon "I wanted a lesson so she agreed to come with me – she got the bug, I just got wet and embarrassed". Since then she's been all over the world training and competing and is also now ranked 5th girl in the World for Formula Kite.
Katie and team-mate Guy Bridge only decided to go a couple of weeks before the event and didn't practice together. Neither had done the relay before so it was quite a steep learning curve but both Katie and Guy love a challenge.
We wish Katie much future success and look forward to seeing her at the Paris Olympics.
Read more about the event and British kitesurfing success here.