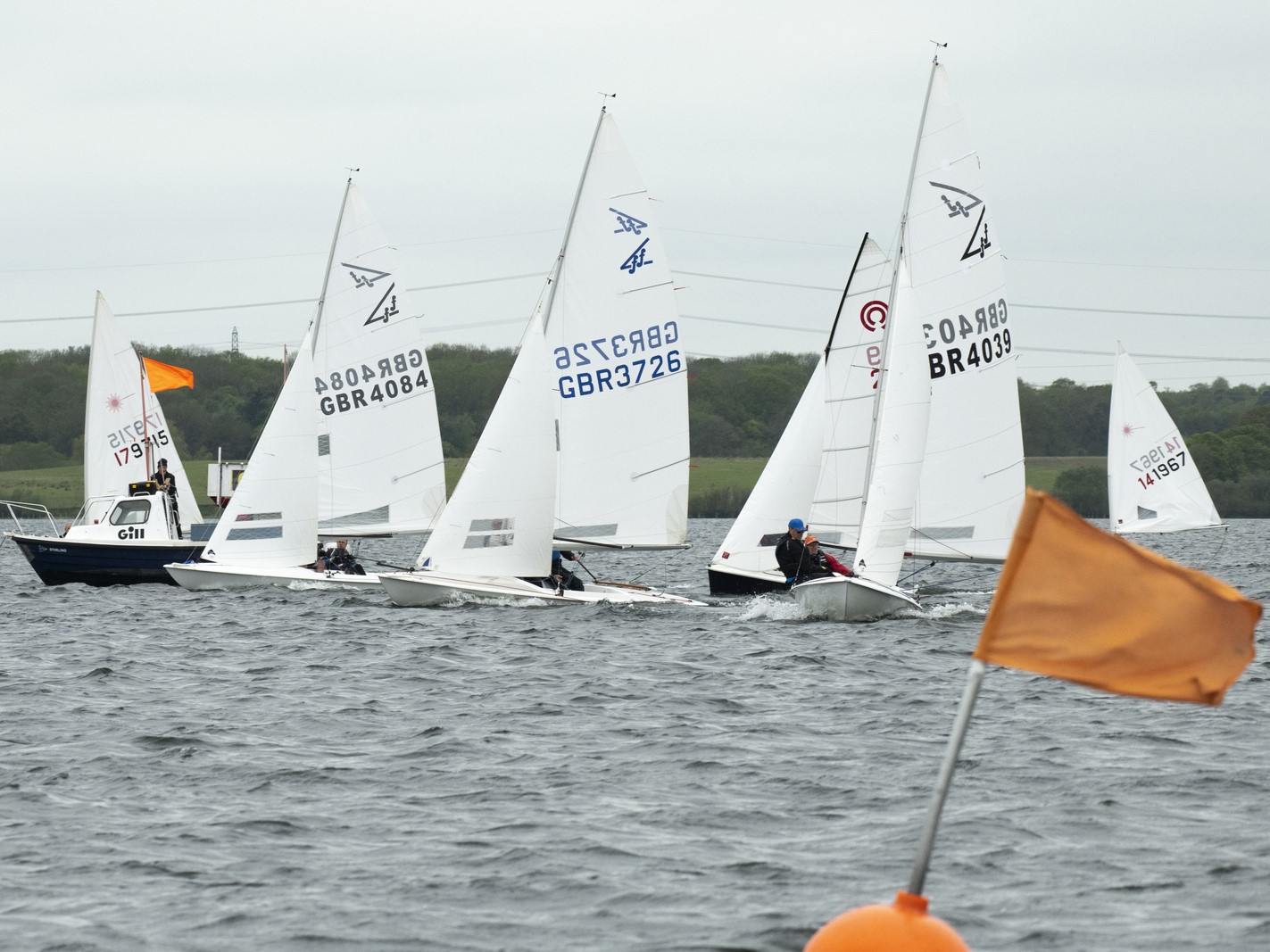 Good Turnout for the Peter Waghorn Regatta
Report by John Aston
On Coronation Bank Holiday Monday, Grafham Water SC ran a special regatta to commemorate Peter Waghorn and his huge contribution to the Club.
Peter Waghorn passed away on Sunday 15th January 2023 after a brief illness, just short of his 90th birthday. He retired in his mid-50s and devoted his energies towards sport development, both sailing and cycling. He was a member of Grafham Water SC for about 40 years and held senior volunteer posts for 24 years as Chair of Sailing Committee from 1980 to 1985, Commodore 1986 to 1989 and Open Meeting organiser 1989 to 2004. Peter made a major contribution to both sailing and cycling in the area and this resulted in him being awarded a well-deserved MBE in 2013.
The format of the regatta was three short back-to back races in the morning followed by a longer Pursuit Race in the afternoon. Over 45 boats entered including visitors from 4 members of the former Beds & Cambs Association Clubs of which Peter was a strong supporter.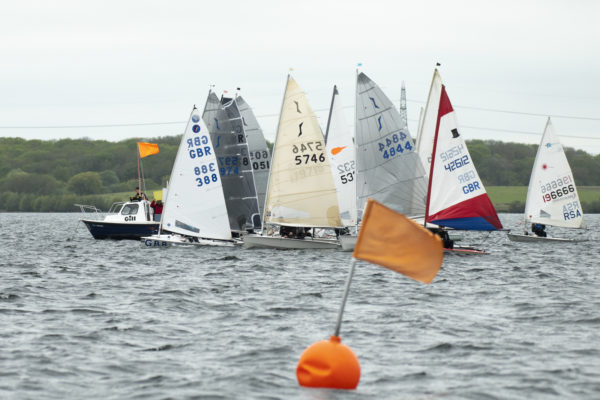 The forecast for the day was a little foreboding with heavy rain forecast from midday onwards. However, the wind was a good one: 13 knots with gusts up to 20 knots, from the South, and the rain held off until after sailing for the day was finished.
The morning series was sailed with three handicap starts for Fast, Double-hander and Slow single-hander classes. In the fast fleet, Jon Sweet and Reece Webb in their Formula 18 cat revelled in the conditions, regularly lapping in under 7 minutes. In the slow double fleet Simon Kneller and Ashley Painter in their Flying Fifteen came out on top, with some close racing at times with Duncan Grindley and Jon Mortimer, also in a Flying Fifteen.
The slow single-handed fleet was the largest, with 25 boats. The starts were keenly contested, with boats OCS in both Races 2 and 3. Winner on the water in races 1 and 2 was Gordon Stewart in his D Zero, with David Maclay in a Laser taking line honours in Race 3. However, on handicap Tim Evans in a Laser Radial was the winner of both the first two races with Adele Burbidge in a Laser 4.7 winning Race 3.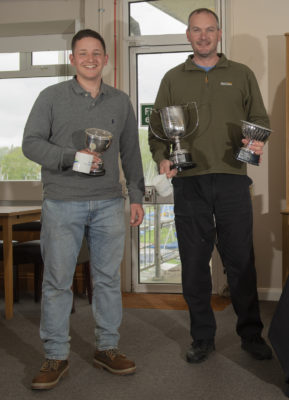 When the results of all three fleets were combined, Jon Sweet and Reece Webb emerged as clear winners with three first places, followed by Tim Evans in second and Ian Walters, sailing a Solo, in third.
Rather fewer competitors came out for the afternoon pursuit race, many perhaps feeling that the three morning races in a good breeze was enough for a holiday! The race was led off by the Topper of Lucas Rooke, who faced the prospect of sailing for over 100 minutes up to the scheduled finish at 1615. We used one of Peter's Pursuit Race courses, that he devised many years ago but which are still in regular use for the Wednesday evening and Christmas Pursuit Races. Fittingly, first mark of the Course was "W", which the Club has agreed will henceforward be named "Waghorn". Over the next 50 minutes boats of various other classes set off "in Pursuit" of Lucas, with Jon Sweet and Reece Webb starting at the end, some 52 minutes later. The course took competitors to all parts of the Western end of Grafham Water. Jon and Reece sailed at great speed but had a lot of distance to catch up and the final outcome looked uncertain. Ian Walters, in his Solo, led for some time, with Adele Burbidge close behind in her Laser 4.7. However in the final two minutes Jon and Reece emerged ahead, with Will Russell in his RS600 taking second place.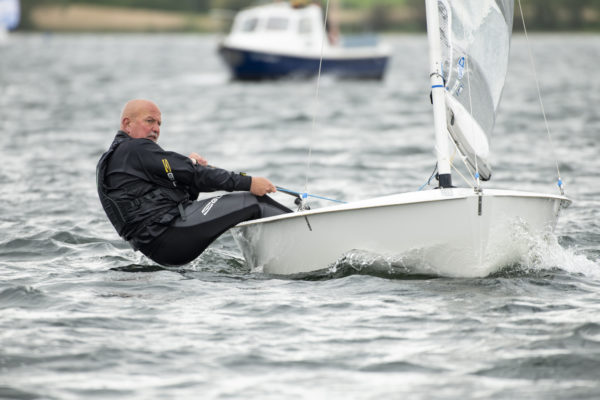 Combining the morning and afternoon results, Jon and Reece were clear winners, so took the "Peter Waghorn" Cup, as well as the "Past Masters" Trophy for the morning, and the "RNLI Trophy" for the afternoon. Second overall was Ian Walters; third was Adele Burbidge, with Peter Curtis (RS300) and Mark Rushton (Contender) taking the other prizes.
In the middle of the day, about 30 cyclists from Welwyn Wheelers, Peter's Cycling Club which he actively supported over many years, joined us at the Club. They had organised their own tribute ride to Peter to coincide with our Regatta. The event raised contributions of £475 from those sailing which will go to the two chosen charities: RNLI and Magpas.
The full results of the regatta can be viewed here and more photographs of the event can be viewed at the Grafham Water SC Photo Gallery