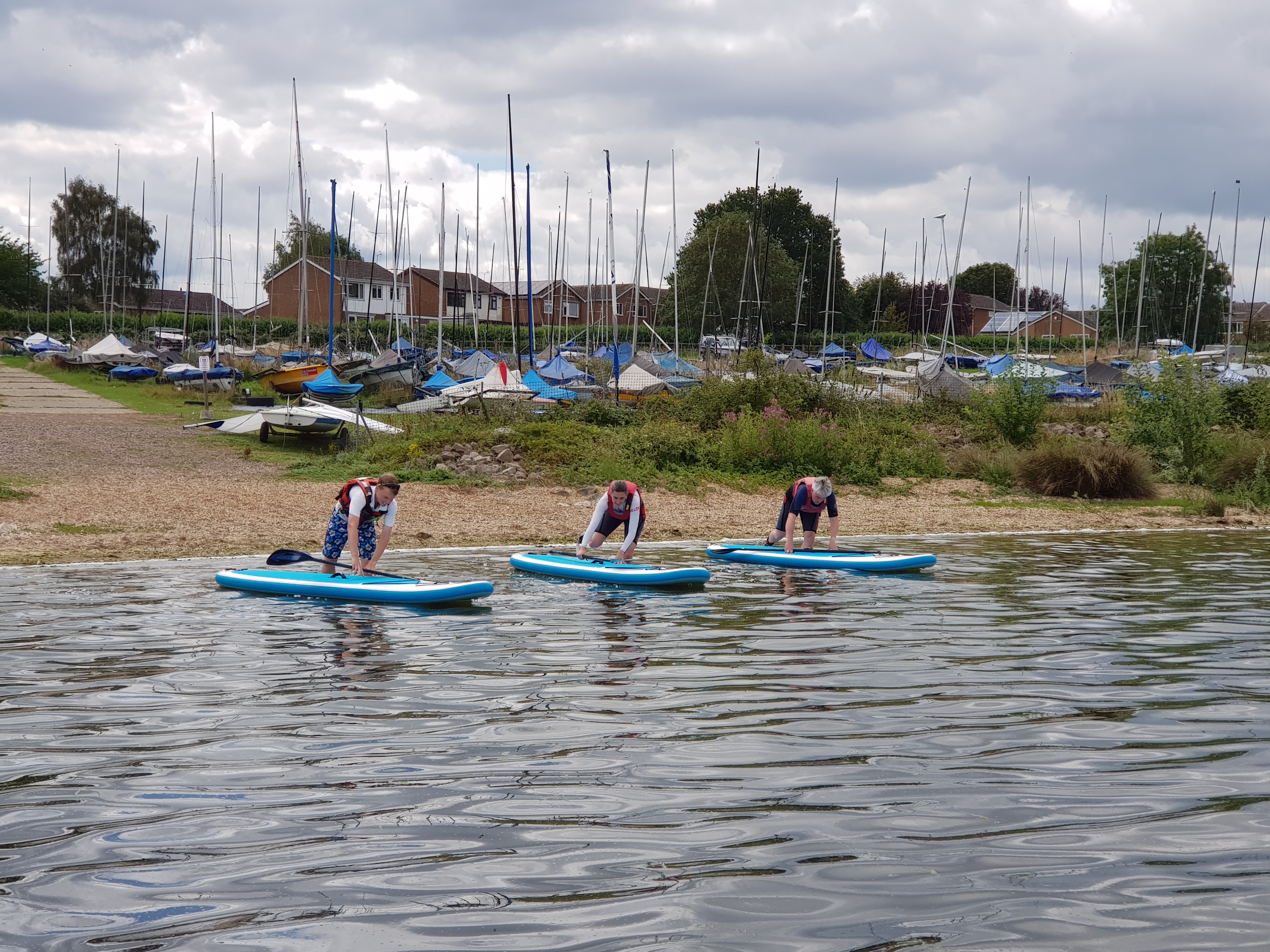 The club has just taken delivery of six brand new Stand Up Paddleboards and these are available to members to hire. If you have not previously tried paddleboarding, we recommend you watch the introductory video by the manufacturer first.
Please note the following important points:
fasten the ankle strap to your ankle
do not drag the board across the ground, always carry it to and from the water
get off the board while still in the water, don't drive it onto the beach
on your first outing we recommend you don't go further out than a line between buoys X and C.
Please note the club rules that apply to paddleboarding:
Stand Up Paddle-boarding is permissible in accordance with the following:
Between 1 April and 30 September
Wind strength below 13 knots
Within an area defined as follows: Western club boundary – marks W – M – K – E – Eastern Club Boundary
You can see a video of their first outing here.
To book a paddleboard please click here.