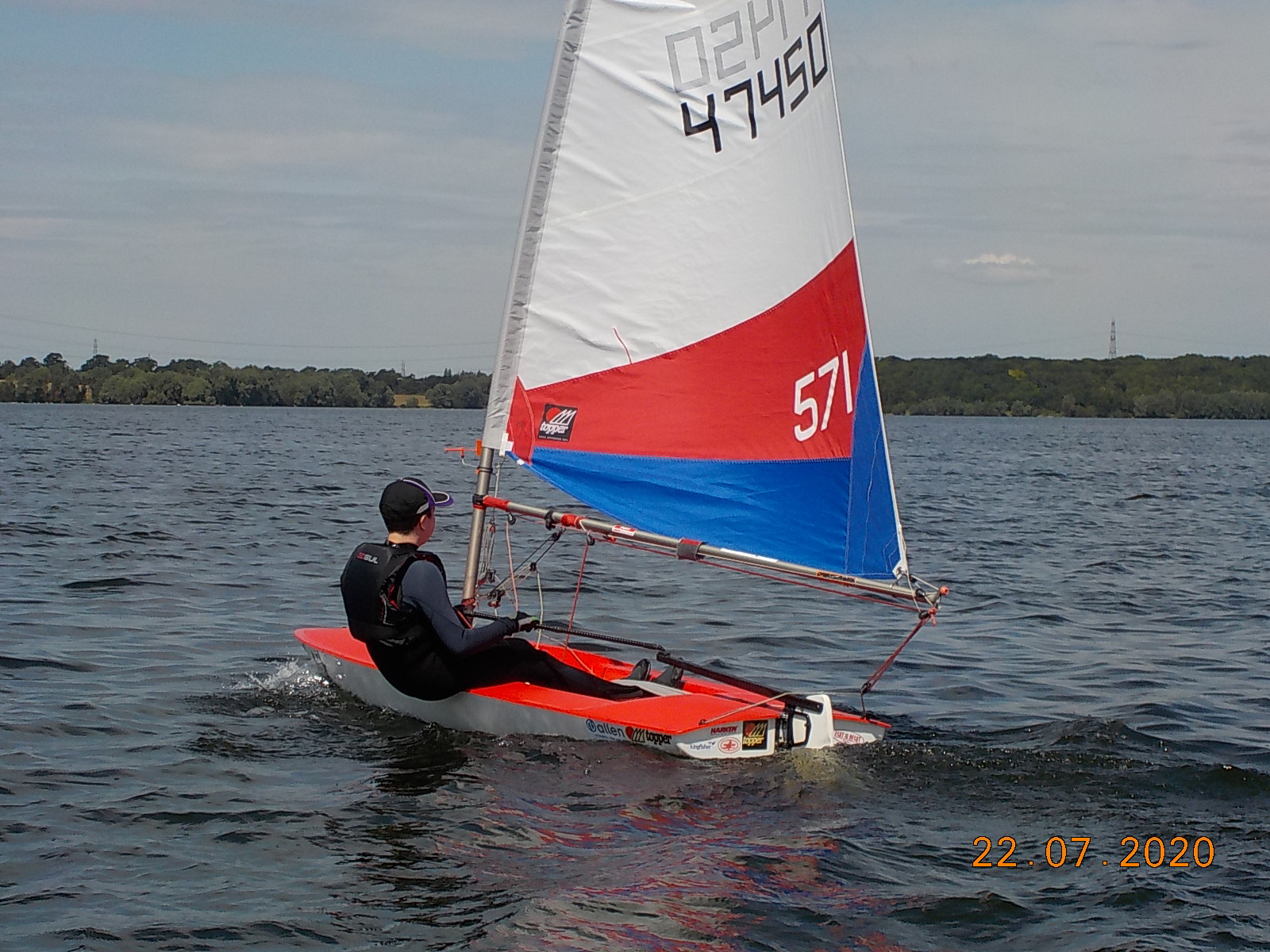 After two Saturdays of successfully running adult and youth coaching, the Training School has reopened offering a limited selection of courses from our published schedule. The first three day course, Advanced Youth Race Training, ran last week, with 6 keen young sailors determined to improve their racing skills. Coaches Matt and Mandy were really happy to be back running a course. The aim was to build on what the Saturday afternoon sessions had covered for the past two weeks. They covered using the tell-tales to understand if they were being headed or lifted and decide whether to tack; starting techniques; and transits – how to take them and what they are used for. All the participants improved hugely over the three days.
The lack of wind on Friday afternoon provided a perfect opportunity for the group to try out the newly arrived stand up paddleboards, and soon they were doing somersaults, handstands and cartwheels on (or mainly off!) the boards.
Given the current very restricted safety cover, we are not currently able to offer beginner courses, but we are now planning to run intermediate and advanced dinghy and windsurfer courses and powerboat courses. Also the youth summer camp will be going ahead, albeit we are having to devise some new socially distanced activities.
Due to social distancing guidelines, courses will be in single-handers except for members of the same household. We are also able to offer Sailing Clinics on Thursday and Saturday mornings for those who want to work on their technique with guidance from an instructor in a RIB. Please contact the office for more information or book online via WebCollect.