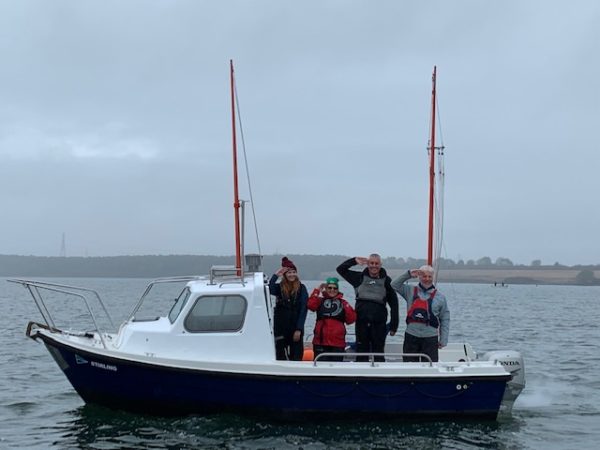 Have the time of your life…
We have opportunities for more people to join the race management teams for open meetings at Grafham. Our race management is rightly highly regarded by those who visit us for open events, with classes queuing up to have us host events for them.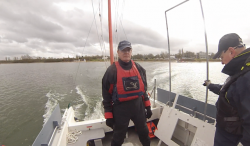 We have experienced and well qualified Race Officers and Mark Layers, who manage these events, and they in turn are supported by volunteers who assist in the committee boat. However, there is no escaping that we do need more people involved. This year, we are delighted that we have 6 members beginning the training and mentoring process to join the Race Officer group.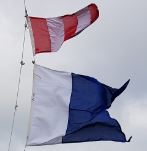 A key role in the committee boat is that of timekeeper, and this is a role where we are in urgent need of expansion as we have only 2 regular timekeepers at the Club and 2 visiting ones. The role is a very rewarding one, offering real job satisfaction. Being part of a Committee Boat team gives you a great opportunity to be involved in the life of the club and provides a real insight into racing at close quarters. At its simplest level, the timekeeper handles the clock and sound signals for the start sequences which removes a major workload from the Race Officer allowing the RO to focus on wind, the start line and assessing the start for OCS boats. The start is not the time for the RO to be looking at clocks and sounding horns—besides, they would probably do it wrong!
With experience and confidence, the timekeeper can expand the role into managing the committee boat team during starts, making sure the right flags are displayed, then coordinating the paperwork used to monitor the race and log the boats across the finish line.
No previous experience is needed, you don't even need to be a sailor, and nobody will be thrown in at the deep end! Training and mentoring will be a key aspect of developing the skills of timekeeping. If you think you would like to have a go, please contact Nigel Denchfield for further information. We have a busy schedule of open meetings coming up so there will be plenty of opportunities to spend an exciting and interesting day in a committee boat!