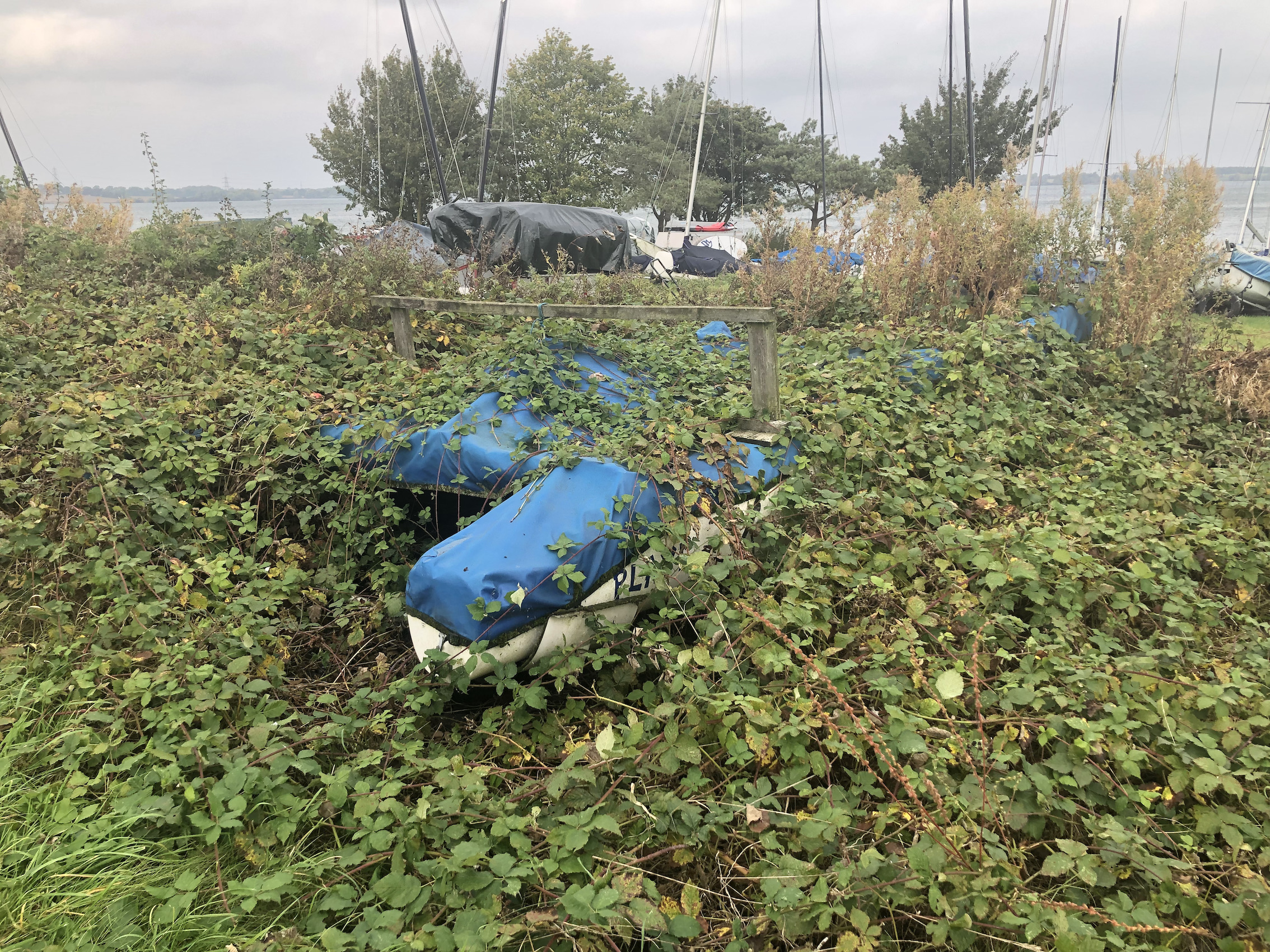 The first of our series of four working parties took place on Tuesday 19th October for grounds maintenance; clearing the bramble that had taken over a row of berths in M-block (the cat park and windsurf area).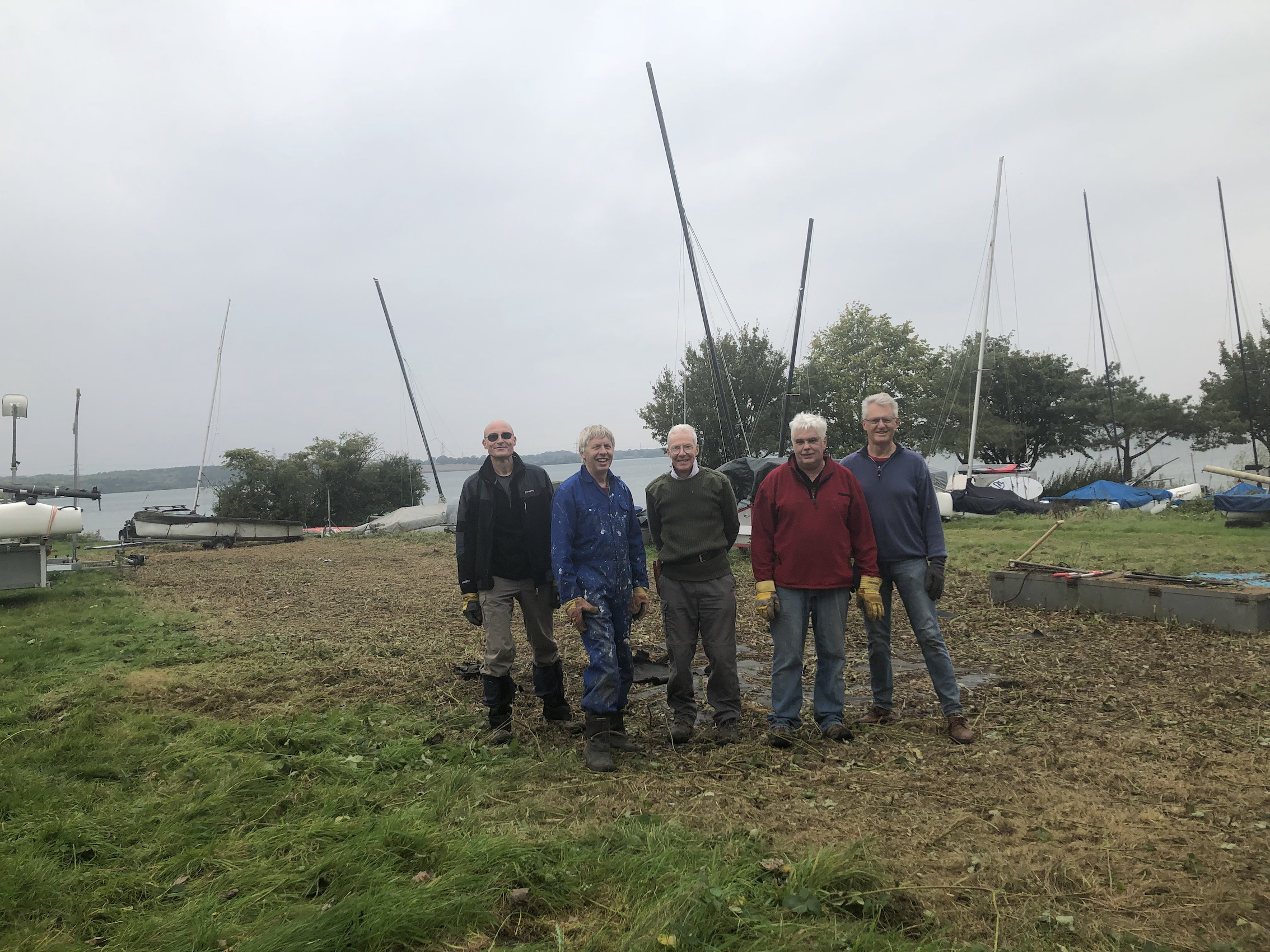 The day started at 10:30 as our team of hardy volunteers took up secateurs, shears, trimmers and strimmers to cut back the brambles. We recovered four boats from beneath the undergrowth, cleared out long-forgotten equipment and rediscovered the top row of berths in M-block, close to where the windsurfers set up their equipment. The situation had got too much for each individual berth holder to cope with.
It is with huge thanks to Chris Clarke, Richard Alywin, Stuart Shields, Kevin Pryke, Steve Ball and Nigel Denchfield that we can now use these berths again. After a substantial lunch of filled baguettes, fruit, crisps and chocolate (and a delicious Victoria sponge – thanks Kevin!), it was back to work assisted by David "Crockett" Ellerbeck in his tractor to finish the job off.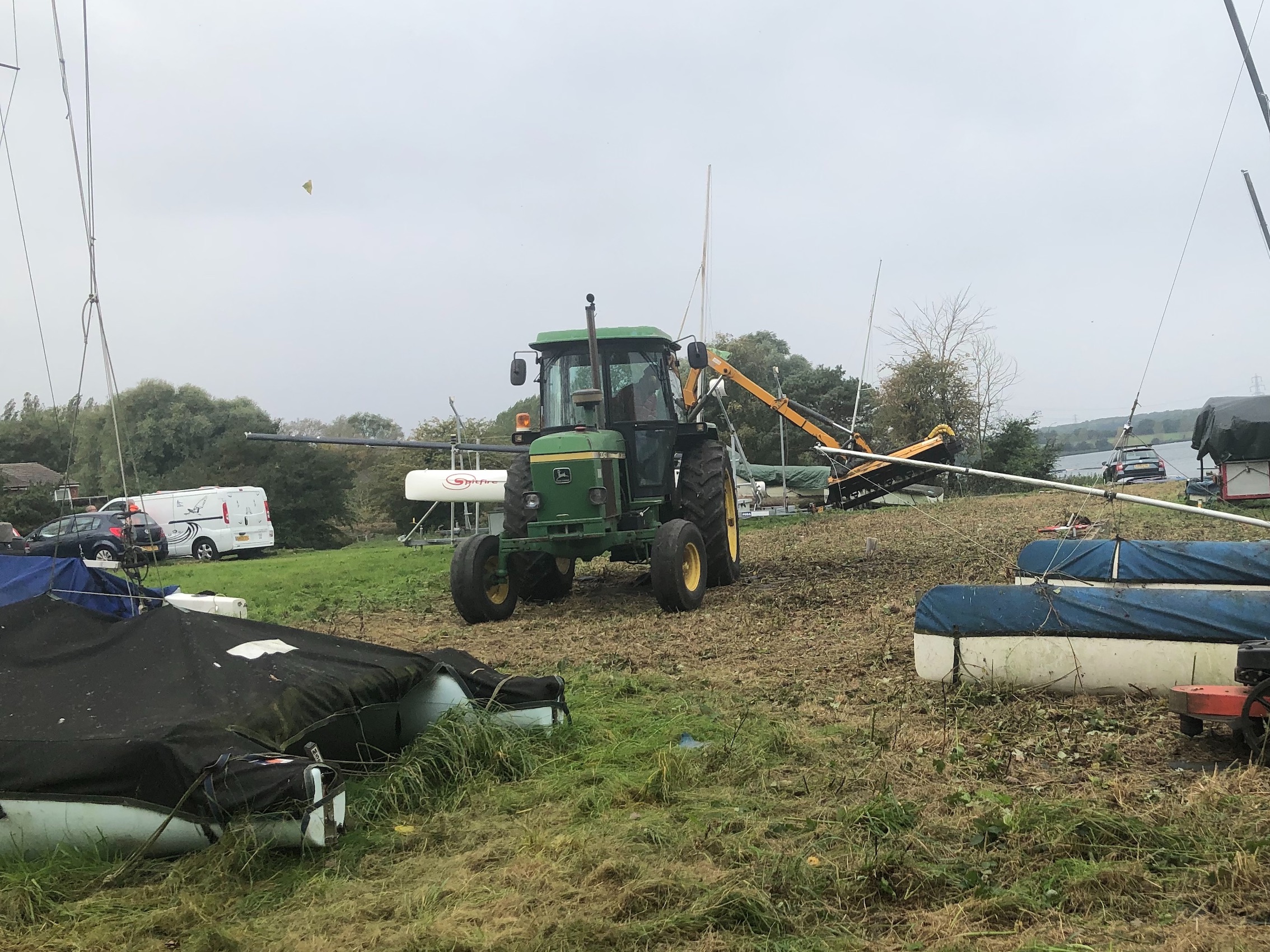 There are now a few homeless wild animals that are looking for new places to hide, including a rabbit and a family of mice, so please, please, please could all members keep on top of berth maintenance – make sure your berth is maintained throughout the year and any brambles pulled out as soon as they appear.
If you would like to join the next working party when we'll be addressing smaller pockets of brambles in H block and elsewhere in the boat park, please sign up on Dutyman for Saturday 6th November so we know how many lunches to provide. If the brambles around your berth are getting out of control and you would like some help to tackle them, please contact Natalie Bartlett in the office and we'll add it to our list of areas. Thanks again to all those involved; it looks amazing!