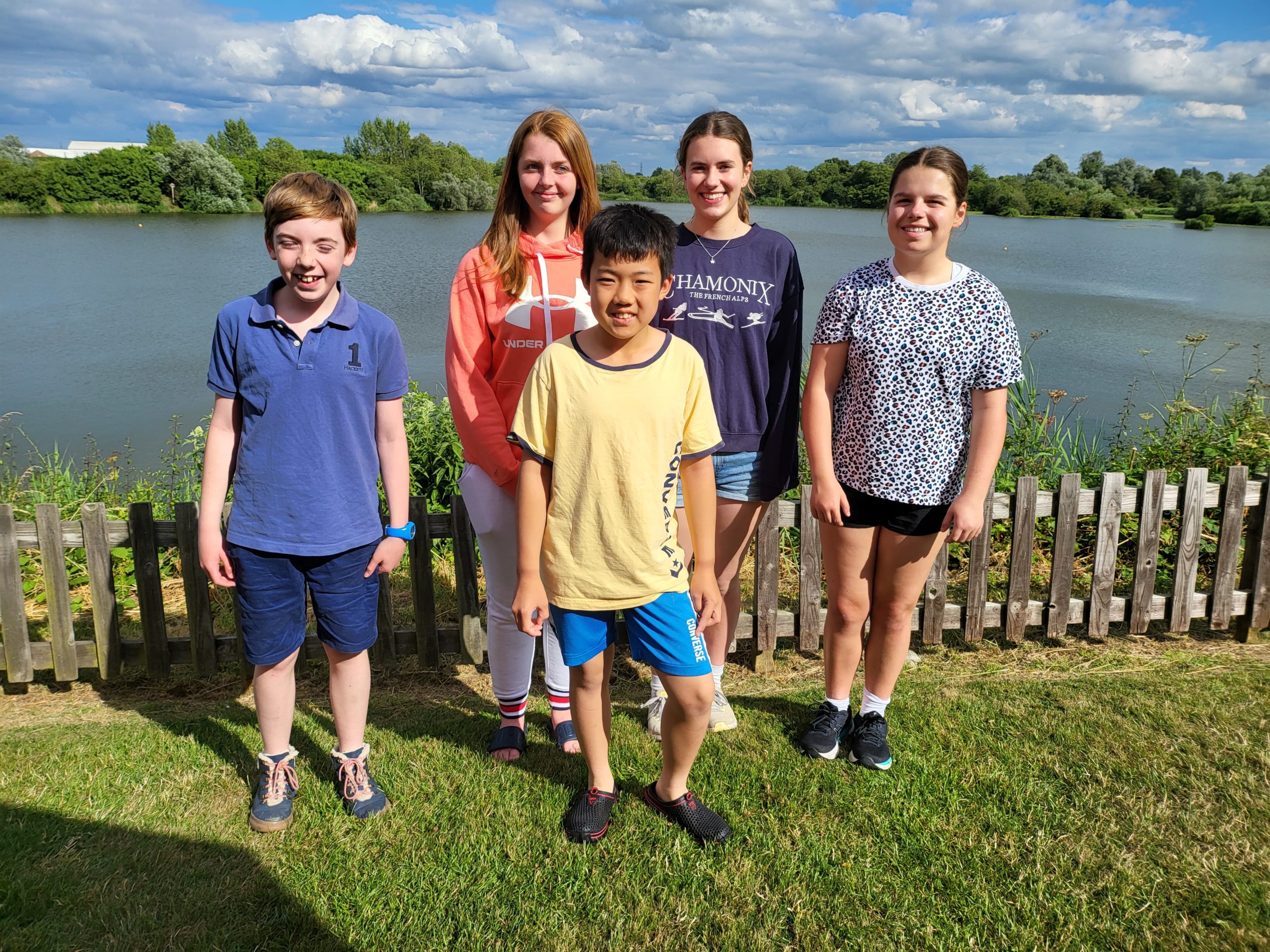 The fourth event in the Cambs Youth League on 23rd September at Paxton Lakes SC has unfortunately had to be cancelled. The final event in this year's series will be at Hunts SC (St Ives) on 14th October. If any Team Grafham members need help getting a boat there, please let us know and we will try to arrange transport.
Team Grafham had another great day in the Cambs Youth League on Saturday 1st July at Ely SC. Five of our young sailors travelled to Ely where the conditions were challenging Vicious gusts were followed by lulls with a complete lack of wind and the sailors had to keep their wits about them in the shifting breeze Skye Collard was second and Lucas Rooke was awarded the Endeavour prize. Well done to all five of them, including Adele, Mushiu and Sophie, who contributed to keeping Team Grafham in the lead in the team event.
Following the success of Team Grafham in the recent GWSC Cambs Youth League (read the report here), there are plenty more opportunities for our young sailors to progress in their sailing careers. Team Grafham is run every Saturday afternoon and is open to all with Stage 2 or equivalent experience. Find out more and book here.
On Saturday/Sunday 17th/18th June, GWSC hosted the RYA Eastern Region Junior Championship and many of our young sailors took part. See the report here.
GWSC is currently in the lead in the Cambs Youth League and the next event is at Paxton Lakes Sailing Club on Saturday 23rd September. We are hoping as many Team Grafham members as possible will come along and support our team and help us to hold onto the lead. Don't worry if you think you won't do well; just by joining in you will be helping the club. The final event in the league will be at Hunts SC on 14th October. Find out all about the CYL here.
The National Schools Sailing Association (NSSA) regatta takes place in the first week of the school summer holidays. Last year it was held at Grafham and this year it will be at Draycote Sailing Club, which is near Rugby. This is organised by county teams and Cambridgeshire always fields a strong team. The event runs from Monday to Friday, with arrival on Sunday 23rd July. There is also a Rookie fleet for those not experienced in racing.
The team camp onsite and are fully supervised by the team managers and helpers, so parents get a week off between dropping the competitors off and picking them up at the end of the week. Details of this regatta can be found here. It is a great place to build friendships and Team Grafham members will already know some of the Cambridgeshire team as some of our young dinghy instructors will be competing.
A week later is the highlight of the Grafham Summer Season – the famous Summer Camp. 2022 saw our biggest and best camp ever and we are planning to make it even better this year. You can read all about last year here and see all the fun that will be in store in 2023. Booking and more details are here, with a reduced price for bookings before 10th July.