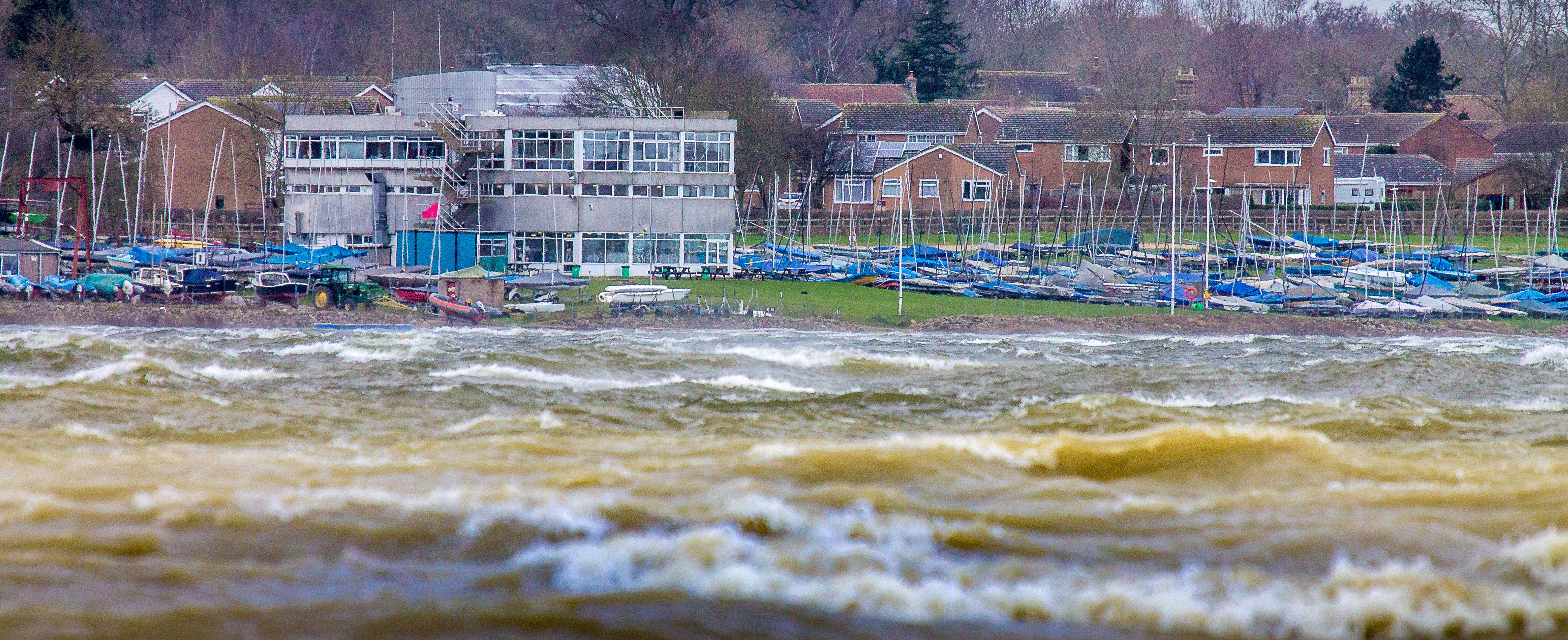 This was the scene, shortly after mid-day on 23rd February, viewed from the north (Grafham) shore as storm Doris approached her peak. Our weather station recorded gusts in excess of 60 kt and some boats carry the scars to prove it!
Your intrepid Coxswain, Andy Taylor, was obliged to launch a RIB (no mean feat in these conditions) and recover the two Shuttleworth College boats that were dragging their moorings. Pleased to report that he survived the experience – though, as you may imagine, he was bruised and battle-scarred the following day.
Photographs courtesy Ian Henderson (Forest Owl Adventures).