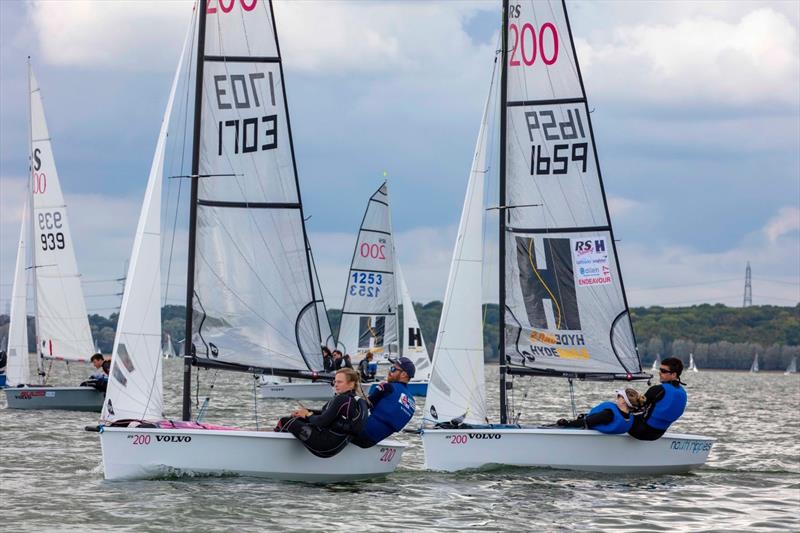 Photo © Tim Olin www.olinphoto.co.uk
We have had lots of great feedback from the recent open meetings hosted by the club:
From the Ovingtons
Quick note to say thank you very much for the weekend. In the 10 or so years I've been involved with these events this has been the most enjoyable. The mix of classes has worked much better than normal.
From the OK Association (Ovington Inlands)
Just a note to say thank you to everyone at Grafham for being so welcoming to the OK fleet last week. The feedback has been great. Could you please pass on our best regards to everyone involved and particularly to Chris for being our race officer and doing a great job all weekend.
 From the Catapults (Catamaran Open)
The Catapult fleet very much enjoyed the recent Cat Open. Several of our members made complimentary comments on how well run it was, so many thanks for that.
From Neil (Grafham Catamaran Fleet Captain)
I was very proud to be a member of Grafham Water Sailing Club this weekend, great weather, well attended within the club, the best possible race management and show-boating the cutting edge of Catamaran sailing and the hunters chicken was very good too.
It is very rewarding to see that the efforts of all the volunteers who make these large events a success is really appreciated by the competitors. There has been a lot of positive feedback about the events on social media too. Around the club on the various weekends, I also received many verbal appreciative comments, about the organisation and the club facilities and especially the race management.