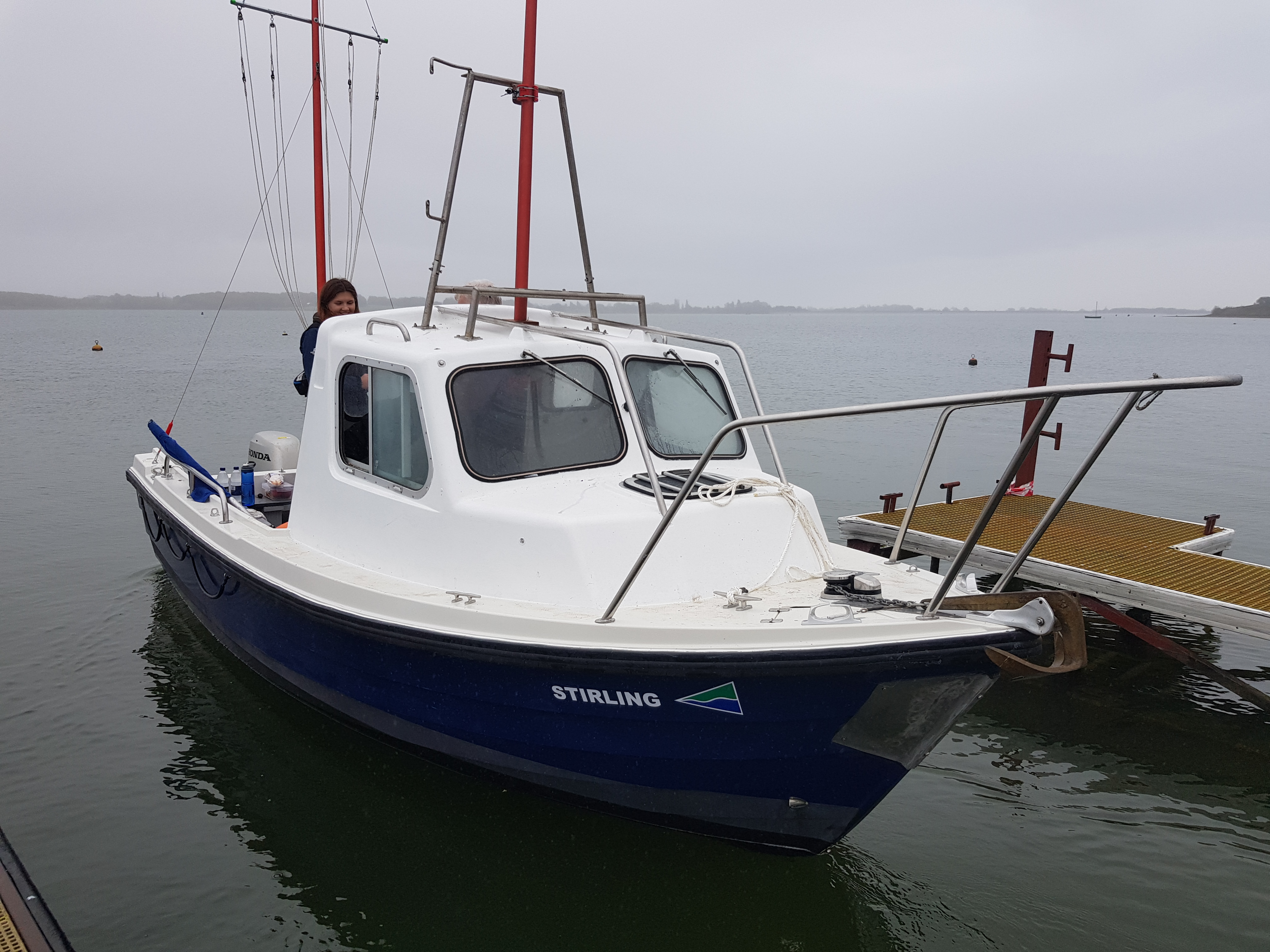 On Wednesday 30th May 2018, M.V. Stirling arrived at Grafham from HMS Stirling Sea Scouts in the West Midlands. Although the hull and superstructure were sound, the floor, fittings and electrics all needed replacing and it had no engine or trailer.
The maintenance tent was already occupied by the newly-arrived Searider 7, and so work had to start on Stirling in the open air.
The small team of hard-working volunteers then got to work stripping her down. They removed the floor and emergency under-floor buoyancy and totally cleaned out the under-floor area.
Once everything had been cleaned out and repainted a new floor was installed. Meanwhile work was also going on inside the cabin.
After refurbishment of Searider 7 was finished, Stirling was moved into the maintenance tent so work could continue through the winter and spring.
All the electrics were installed, with a completely new battery charger, anchor winch, engine controls and all the associated wiring. A new trailer was built from scratch, based on the design of Grafham Belle's.
Fantastic new paintwork throughout, in the Grafham livery to match the other committee boats provided the finishing touches, and on 17th September 2019 Stirling was ready for her maiden voyage.
The wonderful team of volunteers who had done most of the work proudly took Stirling for a spin around the lake. They were: Gordon Oscroft, Tim Berridge, Gerry Reeve and Alaster Grey.
At the Laser Inland Championships on 3rd November, Stirling had her first taste of committee boat duty, when she was used as the finish line boat.